Several weeks ago I came across an entry at Find-A-Grave which intrigued me – Pocahontas McVeigh Fritter who is buried in Franklin County, Ohio.  Both her first name and married name are both a bit unusual – there must be a story there.  Then I found her husband Kinnis buried in Nebraska, several years preceding her death… definitely a story there!
Kinnis Fritter
Kinnis Fritter was born on October 10, 1832 in Virginia.  I believe his father was Enoch (or Enock) Fritter, but the name of his mother is unclear.  Enoch married Polly Knight in 1825 in Virginia, where Kinnis was born, but the History of Fairfield County, Ohio indicates Enoch Fritter married a woman named Elizabeth Courtright.  If so, it's possible Polly was his mother.
In 1850 Enoch was enumerated with wife Catherine and four children (Kinnis was "Dennis"). Here I found one of the many frustrating aspects of genealogical research – either the census taker or the transcriptionist butchers the name. In this case, I think it was the transcriptionist. To me it's clear the name was written down as "Fritter", but the transcriptionist recorded "Fartter". In cases such as this, unless a researcher is utilizing a broad search for a particular name they may come up empty-handed and frustrated.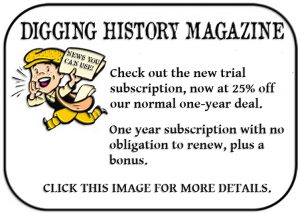 Enoch was a farmer and died in 1856. Kinnis set out on his own path to success by becoming an attorney and politician. In that era, it would have been more common for young men to study law with an established law practice rather than receive a formal law school education. Throughout his years as an attorney Kinnis would himself mentor others.
He married Pocahontas McVeigh on October 25, 1859 and together they had several children. Alfred, Jennie, Lincoln, Rose, Kinnis, Tilden and Leo were enumerated in the 1870 and 1880 censuses, although the 1900 census record for Pocahontas indicates she gave birth to nine and at that time eight were still living. I found an obituary for another son, Martin, who was born in 1875.
Kinnis served as the mayor of Lancaster, Ohio from 1859 until 1862, succeeding his father-in-law Alfred McVeigh who served one term (1857-1858). Following his successive terms as mayor, Kinnis served as assistant county tax assessor and was heavily involved in Democratic politics at both the local and state levels.
Kinnis served on the board of the Fairfield County Savings and Building Association. In 1861 he and a business partner established The Fireside, a short-lived eight-page weekly. As an attorney, he was partnered with R.M. Clarke and Colonel J.M. Connell.
In 1864, Clarke had this to say about his partners: "They are known to the public as well for their legal learning and prompt business habits as for their honesty, social standing and moral worth. . . As a Claim Agent, Mr. Fritter has had the experience of twelve months in my office, and as I know, understands the Pension and Bounty Acts in all their bearings and requirements."1 According to the last sentence, I gather that Kinnis perhaps worked with veterans and widows in regards to their claims for pensions or bounty land under the various acts passed by the United States Congress.
One newspaper clipping indicates Kinnis also worked with at least one insurance company, Security Fire Insurance of New York, as an agent. According to a 1962 article in the Lancaster Eagle-Gazette (11 Dec 1962, p. 12), at one point he was the owner of one of Fairfield County's most impressive and historic homes before selling it in 1865.
Historical evidence shows that Kinnis was heavily invested in his community as an attorney, land owner, entrepreneur, politician and well-regarded citizen of Fairfield County. So why is he buried in Omaha, Nebraska having died there on October 6, 1887? The Find-A-Grave contributor wrote the following: "After Kinnis died Pocahantas [sic] and their children moved back to Ohio."
This note would indicate Kinnis left his successful career sometime between the 1880 census when he was last enumerated and moved to Nebraska. Personally, I think perhaps not – unless there was some compelling reason to do so like an opportunity to start his own practice in a new place. But why Nebraska?
I'm not sure if the contributor has proof of what he's written, but I have a different theory. Perhaps, since Kinnis was a claims agent he was there on business and suddenly died. As successful a person as historical evidence indicates Kinnis Fritter was, I can find no reference to him in Nebraska between 1880 and 1887 – as far as I can tell he wasn't enumerated in the 1885 Nebraska State Census. (This search was somewhat comical since the only newspaper references I found to "Fritter" during that time frame were phrases such as "fritter away" or recipes for various types of fritters.)
One article in the Cleveland Leader clearly indicates Kinnis traveled outside of Ohio to conduct business. The news item indicates he was suing the telegraph company for damages:
Kinnis Fritter, an attorney, has just commenced a suit here against the Mutual Union Telegraph Company by recover $125, as damages sustained by him in making a trip to Fargo, Dakota, on a telegram received over that line. He had been negotiating with a man to go out to Fargo, and received the following message, "Write me at Fargo if you will come. I want you." He did not wait to write, but started forthwith, and when he had found this man, that gentleman said he didn't want him. When shown the message Miller denied that he ever sent such a message, but did send the following: "Write me at Fargo if you will come if I want you." The "if" was left out, and now a suit is on hand.2
Thus, I find myself a bit stumped as to the reason Kinnis died in Nebraska on October 6, 1887, and skeptical of the Find-A-Grave entry. Nevertheless, it appears Kinnis Fritter was a highly successful businessman and politician. His son Lincoln was also an attorney and reportedly made his fortune in real estate, at one time his worth was estimated to have been a million dollars (Greenville Journal, 01 Oct 1908, p. 3). Lincoln died in 1908 of cholera while in the Philippines.
Pocahontas McVeigh Fritter
Pocahontas McVeigh was born on November 22, 1838 to Alfred and Mary Jane (Welsh) McVeigh, following their marriage two weeks earlier on November 8. Alfred was orphaned at the age of seven and according to his obituary was a "self-made man". He completed his education at Marietta College and for a time taught school in West Virginia — one of his pupils was Stonewall Jackson.
As stated earlier in this article, Alfred served one term as mayor of Lancaster. He was an attorney and heavily involved in Democratic politics at the state and local level, serving as county auditor and state senator. Alfred later served as a Colonel during the Civil War. He and his son Powhatan (another child with an Indian name from early Jamestown, Virginia) were killed when a stage coach overturned between Columbus and Lancaster on September 16, 1864. Kinnis served as administrator of his father-in-law's estate.
Whether it's true Pocahontas moved to Nebraska and back to Ohio following her husband's death or remained in Ohio while Kinnis traveled to Nebraska is unclear to me. In 1900 she was, however, living in Columbus, Ohio and enumerated as the head of household, her sons Lincoln (34), Kinnis (27), Tilden (24) and Leo (21) living with her, as well as her mother Mary Jane McVeigh. Her home was owned free and clear and she likely derived income from three boarders also enumerated in her household.
In 1910 she was again enumerated as head of household at the age of seventy-one. Her widowed daughter Rose Harwood and her daughter Helen, as well as son Leo lived with her. Following her son Lincoln's death, Pocahontas took action against the executor of his estate, claiming she was the rightful beneficiary of his insurance policy issued by the American Insurance Union. The insurance company had instead paid the executor $2,250. She took it all the way to the Ohio Supreme Court and won her case.
Presumably, she continued to live in Columbus, although I could find no 1920 census record. Pocahontas died on March 5, 1924 of senility at the age of eighty-five. She is buried in the Green Lawn Cemetery in Franklin County, Ohio with her children Leo, Tilden and Rose.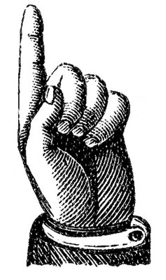 Did you enjoy this article?  Yes? Check out Digging History Magazine.  Since January 2018 new articles are published in a digital magazine (PDF) available by individual issue purchase or subscription (with three options).  Most issues run between 70-85 pages, filled with articles of interest to history-lovers and genealogists — it's all history, right? 🙂  No ads — just carefully-researched, well-written stories, complete with footnotes and sources.
Want to know more or try out a free issue? You can download either (or both) of the January-February 2019 and March-April 2019 issues here:  https://digging-history.com/free-samples/
Thanks for stopping by!