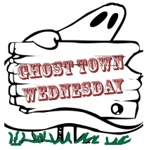 Indianola is referred to as the "queen of Texas ghost towns" and could actually be filed under two Digging History Wednesday categories – ghost towns and wild weather.  German immigrants began settling in the area in the mid-1840's and in 1846 the town of Indian Point was established.  The location was ideal as a deep-water port during the Mexican War and was the chief port of debarkation for thousands of European immigrants who would settle the western parts of Texas.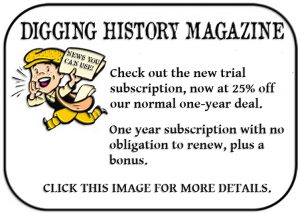 After the area was surveyed and lots were sold the town began to grow.  In September of 1847 the post office opened and a few months later stagecoach service was established.  The nearby town of Karlshaven had been home to some of the first European immigrants (Germans) and in February of 1849 the two communities merged and became known as Indianola.
With its rapid growth Indianola won the right to be the center of government for Calhoun County. Hotels, newspapers and other businesses were added and in 1853 the town was incorporated. By 1860 the town's population was over one thousand, and although there were few slaves in the area, residents voted overwhelmingly in favor of secession.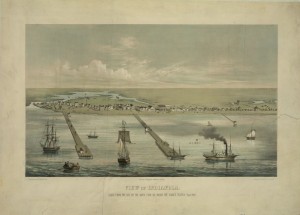 As a strategic deep-water sea port Indianola was targeted by Union forces. On October 26, 1862, Union gunboats bombed the port, looted the town and occupied it before withdrawing about a month later. Union forces returned again in November of 1863 and remained until the following year.
Following the Civil War Indianola continued to grow with its status as the second largest Texas port. By 1875 the population had grown to more than five thousand but its location at sea level left the town vulnerable to violent weather.
On September 16, 1875 Indianola was struck by winds of 110 miles per hour – the town was literally blown away. Five or six days later details began trickling in — the news was devastating. One Kansas newspaper called it "The Most Severe Flood Since the Days of Noah."1 Initial reports estimated loss of life between 100 to 150, although impossible to pinpoint exactly.
Businesses, homes and churches were swept away. District Attorney D.W. Curin made a desperate plea for help: "We are destitute, and our town is gone. One-tenth of the people are gone. Dead bodies are strewn for twenty miles along the bay. Nine-tenths of the houses are destroyed. Send us help, for God sake."2
Although the town was rebuilt, albeit on a smaller scale, the population began to decline and in 1880 less than two thousand called Indianola home. The "nail-in-the-coffin", so to speak, came when a second hurricane struck on August 19, 1886 – this one more devastating than the first. Not only did wind and water destroy much of the town, but a fire broke out when winds blew over a kerosene lantern.
While other locations in Texas were affected, including San Antonio, Indianola's devastation was complete. Understandably, Indianola residents were dispirited and demoralized. Some houses which managed to survive the storm were moved further inland. The town's ice warehouse was floated across the bay and converted into a house.
One headline succinctly summed up the devastation: "A City in a Bad Place".3 In late February of 1887, the Southern Pacific Railroad removed its track from Indianola to Port Lavaca, meaning a total abandonment was at hand. The loss of life (around four hundred) and damage to property was much too much to overcome. The county seat was moved to Port Lavaca and on October 4, 1887 the Indianola post office was permanently closed
Today there are very few remnants of the town, but some of the surviving structures can be seen at Victoria and Cuero, transported there following the second storm. Now a small unincorporated fishing village, the site is home to just a few residents. In 1963 Indianola was designated as a Texas Historic Landmark.
Galveston suffered an even more devastating storm fourteen years later. As Erik Larson pointed out in Isaac's Storm, no one seemed to have grasped the significance of Indianola's two devastating storms. Even though Galveston proposed to build a seawall, it never happened. In 1900 Galveston had its own devastating storm, a story that was featured in the March 2018 issue of Digging History Magazine.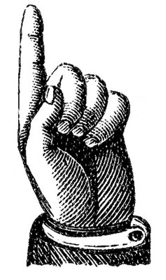 Did you enjoy this article?  Yes? Check out Digging History Magazine.  Since January 2018 new articles are published in a digital magazine (PDF) available by individual issue purchase or subscription (with three options).  Most issues run between 70-85 pages, filled with articles of interest to history-lovers and genealogists — it's all history, right? 🙂  No ads — just carefully-researched, well-written stories, complete with footnotes and sources.
Want to know more or try out a free issue? You can download either (or both) of the January-February 2019 and March-April 2019 issues here:  https://digging-history.com/free-samples/
Thanks for stopping by!