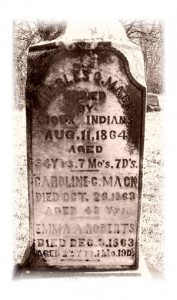 Charles C. Mack was born on January 4, 1810 to parents Jesse and Mary Ann (McCollister) Mack in Washington County, New York.  It appears that Charles might have still been living with his parents in 1830, but around 1832-1834 he married Sophia Brown.  Their first son, Jesse William, was born on Christmas Day of 1834.  Three daughters followed: Emily (1836), Sarah (1839) and Emma (1841).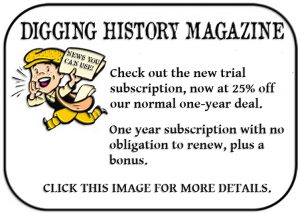 Emily died in 1841 at the age of four years, about eight months before Sophia gave birth to Emma.  Sophia died on October 21, 1846 and Charles married a woman by the name of Caroline (maiden name unknown).  In 1850 the Mack family was enumerated in Washington County, but not long afterwards, perhaps around 1852-1853, they migrated west to Minnesota Territory.
Charles Mack and his family were among the first settlers of what would become Blue Earth County, an area familiar to readers of Laura Ingalls Wilder's book series. Mankato was the most prominent early settlement in the county. By the spring of 1852 most of the land around Mankato had been staked into 160 acre plots and more settlers began to arrive.
The area was also home to Sioux Indians, but on February 14, 1853 the United States Congress ratified two treaties which stripped the Indians of all land in Blue Earth County and beyond. A few weeks later on March 5, Blue Earth County was created by an act of the Territorial Legislature. Initially, the county was quite large, embracing "all of the State of Minnesota south of the Minnesota river, except the counties of Wabasha, Dakota, Goodhue, Rice, Scott, Filmore and that portion of Le Sueur which lies east and north of Wi Wi Creek opposite St. Peter."1
The territory had first been claimed by the French in the early 1700's and passed to Spain and back to France by the early 1800's as part of the Louisiana Territory. Napoleon, fearing the territory would land in the hands of the British, sold it to the United States. The territory was later re-apportioned and until June of 1834 was part of Missouri when it became part of Michigan Territory. In April of 1836 Wisconsin Territory (which included what would become Minnesota) was created. Two years later it became part of Iowa, and on March 3, 1849 Congress finally granted Minnesota its own territory.
Presumably, the Mack family arrived sometime after the territory was organized. On August 6, 1853 the first board of Blue Earth County commissioners met in Mankato. There the county was divided into two election precincts, Mankato and Babcock's Mill. C.C. Mack was designated as one of the election judges for the Mankato precinct.
Charles immersed himself into civic affairs of the newly formed county. Also organized at the August meeting was the county's first petit and grand jury. C.C. Mack was chosen as one of the grand jurors.
Settlers continued to arrive and by 1855 several settlements were established in other parts of the county. Charles and his son Jesse were among those who relocated along the Blue Earth in the Shelby township. By 1860 the county was home to more than forty-eight hundred residents, with Mankato home to 376 families and Shelby home to 71 families.
Early that year a large party of Sioux had attacked the Chippewas of the Upper Mississippi. Upon their return to a camp near Mankato they celebrated their victory (more than a few scalps included). In early June the Chippewas came looking for vengeance, resulting in damage claims of almost $17,000 by local residents.
In 1860 a report indicated that almost four hundred families of Winnebago Indians lived in the area, some residing off the reservation in Wisconsin. Children were educated at the agency school, learning the basics of arithmetic, reading, grammar and geography. Girls were also taught house work. The report, however, did not incorporate the true picture of life for the Indians, including: "[T]he number of gallons of whisky consumed, the quarrels between themselves, and between them and the whites, the stealing from the Indians by the whites, and from the whites by the Indians, the filth and degradation everywhere."2
In March of 1861 the Winnebago Treaty of 1859 was fully enacted whereby the Indians ceded the four western-most townships of their reservation in exchange for eighty-acre farm allotments to each family. As it turned out, the Indians were short-changed and protested the radical changes to their ancestral rights, this while the white population was calling for the removal of all Indians. The following month the United States was rent in two as the Civil War began. Clearly, President Lincoln and his administration had, as they say, "bigger fish to fry."
Residents of Blue Earth County rallied to the Union cause and by the summer of 1861, "the whole land was ablaze with patriotism. The flag was everywhere in evidence."3 The county's recruits began to depart, but "so engrossed were the people everywhere in the great war they never thought of any peril at their own doors."4
The county's men were sent south leaving, as it turned out, their own homes defenseless. The Sioux Indians had been restless and angry over seeing their lands given to the whites. The Sioux had been promised payments from the federal government in June of 1862, but by August were experiencing great hardship due to the government's inaction.
Frustration and anger boiled over and mushroomed into a massacre after several young Sioux quarreled with a whiskey trader. They shot him and others member of his family before a council of war was called. On August 18, government officials and traders were massacred, including soldiers, and the village's buildings ransacked and burned.
News of the massacre began to spread throughout the county. Fields were abandoned as farmers and their families fled to the communities of South Bend, Mankato, Garden City, Vernon and Shelbyville. In some cases several families would crowd into one small log cabin. Barricades were erected and town buildings such as hotels and mills were utilized for shelter. Now without any military help available the residents of Blue Earth were on their own.
A group of ten mounted volunteers was dispatched to the village of New Ulm to investigate reports of Indian attacks. There they were confronted with the seriousness of the situation after finding several mutilated bodies. Help finally arrived, however, and on August 24 Mankato and South Bend were placed under martial law. Later the town of New Ulm was successfully defended as reinforcements arrived at Fort Ridgely. Despite the resurgent military presence, the killings continued. On September 14 four people were killed near Mankato while threshing wheat – troops were just a mile away. By this time, the Chippewa were volunteering their services to fight the Sioux.
By the end of September the uprising was subdued and trials began in October. On December 6, 1862, President Lincoln signed an order approving the execution of forty Sioux later that month. Interestingly, many of those condemned to die had been exposed to Christian teachings and two were professed Christians, Robert Hopkins Chaskay and Peter Big Fire.
Hopkins had actually been instrumental in rescuing white settlers at the Upper Agency and he and Peter Big Fire had started a spiritual revival among their fellow prisoners. Prisoners were actually anxious to hear about the Christian faith:
In their defeat by the whites the Indians seemed to regard their Gods as also defeated, and all their old superstition overthrown. Their pride was broken and their confidence in themselves gone. The white man's civilization appealed to them as something worth having. It made him so superior to the Indian in power and wealth. The God who gave him such mysterious advantages over the red man must be the great God, and they would worship him, too, and become like the white man.5
Three hundred warriors remained in chains until on April 22, 1863 they were transported via steamboat to Davenport, Iowa where they remained until their sentences were commuted in the spring of 1866. Those surviving were taken to a new Sioux agency in Nebraska. Many were disenchanted with agency life and began to adapt to the white man's culture.
The government had established Winnebago and Sioux reservations, but supplies never seemed to arrive on time as promised, giving rise to more hostility and anger. By the spring of 1864 Indian raids began anew and casualties began to mount. On the afternoon of August 11, a small band of Dakota killed Noble Root and wounded his two sons.
The Indians continued on to Shelby where they found some grazing horses, captured and drove them toward a fence in order to corral them. Charles Mack's son Jesse, James Hindman and Cornelius Fox were working in a nearby field and the Indians noticed they too had some horses. They saw the Indians and quickly sprung into action, Jesse prodding the team to a gallop, madly racing toward Willow Creek.
Jesse hid his horses in a grove of trees and borrowed a neighbor's gun. The Indians continued to pick off horses, however, and soon came upon Charles Mack, known around the community as "Squire Mack", as he was cutting hay. Of course, the Indians wanted his horses and following an argument shot Charles dead. They continued their rampage through the community before escaping to the south.
Residents were alarmed at news of this fresh incursion and gathered that evening to make plans to defend their homes. Charles Mack's body was found face down in a meadow. He was buried in the Old Willow Creek Cemetery. His tombstone reads: "Killed by Sioux Indians". Buried with him are Caroline who passed away on October 26, 1863 and Emma A. (Mack) Roberts who died on December 9, 1863.
Several days following Charles' death, the St. Cloud Democrat reported an interesting development which included a terse editorial statement regarding the government's handling of Indian affairs:
A part of the gun wadding used by the Indians when they shot Mr. Chas. Mack was afterwards picked up, and upon close examination it proved to be part of a religious newspaper. A piece of this wadding, picked up the day after the murder, is now in the possession of Mr. H.L. Young of this place. This fact, and the remembrances of the Indian hanging at Mankato . . . lead us to the belief that they were a portion of the 400 pets, "civilized and christianized" at this place during the winter of 1862, and whom Uncle Abraham in the kindness of his heart, pardoned and turned loose in Dakota, a few months ago.6
By 1866, historians later declared "the sound of the war whoop, of fife and drum, of the firing of guns, of mourning for the slain have ceased, the sight of mutilated corpses, fleeing families, of marching soldiers, and of building forts have disappeared."7
Jesse remained in Blue Earth County following his father's death for several years, but by the mid-1880's had migrated to Brown County, Kansas. There Jesse immersed himself in community affairs, and at one time was a member of the Prohibitionist Party. He later served as city marshal of Willis and once had this to say about fulfilling one's civic duty to vote:
Do not leave your religion at home under the bed or behind some big hay stack, but carry it with you to the ballot box with the Bible on each shoulder. Not a Bible on one shoulder and a saloon on the other, you never will enter heaven with that kind of a path. They have no use for saloons over there nor drunkards neither.8
Jesse Mack died on October 21, 1912 and is buried in the Horton Cemetery of Brown County, Kansas.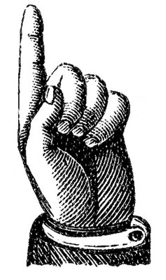 Did you enjoy this article?  Yes? Check out Digging History Magazine.  Since January 2018 new articles are published in a digital magazine (PDF) available by individual issue purchase or subscription (with three options).  Most issues run between 70-85 pages, filled with articles of interest to history-lovers and genealogists — it's all history, right? 🙂  No ads — just carefully-researched, well-written stories, complete with footnotes and sources.
Want to know more or try out a free issue? You can download either (or both) of the January-February 2019 and March-April 2019 issues here:  https://digging-history.com/free-samples/
Thanks for stopping by!