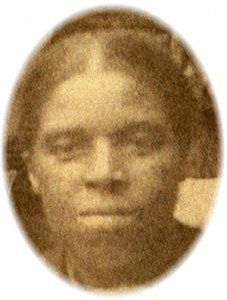 I don't recall exactly how I came across this most unusual name, but knew there must be a story (and I was right!).  There may not be many records which document her life, but I located an article written by her great-granddaughter Dr. Theresa Greene Reed and included in a book about the heritage and history of Amherst County, Virginia.
Mary (called Lucy by her slave owners) was born to parents Nathan and Susan Emaline Payne, slaves of Colonel Philip W. Payne of Campbell County, Virginia, on July 12, 1848.  After Colonel Payne died in 1840, she and her mother were sold to Dr. Robert Wingfield and his wife Elizabeth Sisson Wingfield, owners of a plantation in Amherst County.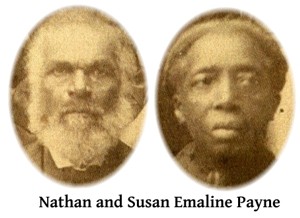 The Wingfields were married on December 20, 1841 and Emaline ("Mammy") helped raise the Wingfield children after developing a close friendship with Elizabeth. Dr. Reed doesn't mention what happened to Nathan when his daughter and wife were sold to the Wingfield family, but they were later reunited following the Civil War.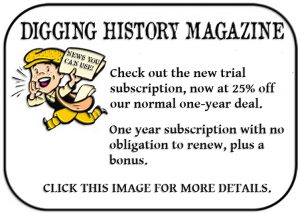 Mary and Emaline lived in a slave cabin near the Samuel Spencer plantation. On June 25, 1863 Mary met one of his slaves, Warwick Spencer, as they hid in the bushes at Gallows Field. Five slaves of General Jerisha Washington Dillard were hung that day, accused of killing their master. Not exactly an ideal way to meet your future husband, but perhaps it was love at first sight.
Almost two years passed before Mary and Warwick would see each other again. They met again in the spring of 1865 at Appomattox Court House, site of General Robert E. Lee's surrender to General Ulysses S. Grant. While horseback riding, Mary came upon the scene and found Warwick tending Traveler, General Lee's horse.
Slaves were officially freed (although Lincoln had enacted the Emancipation Proclamation on January 1, 1863) on June 19, 1865. Warwick and Mary were married by year's end on December 26 at her father's home. Joining them for a double wedding were Mary's brother John and his bride Catherine Mundy.
Following her marriage, Mary changed her slave name of Lucy to Mary Susan Ann Rebecca Yankee Doodle Jay-Ho Bonaparte Dekelter Payne Spencer. Census records, however, enumerate her simply as "Mary S. Spencer". Although I didn't locate the 1870 census record, the first time former slaves would be enumerated with their full names, Dr. Reed wrote that John and Catherine and Warwick and Mary moved to Appomattox County where they worked as tobacco farmers.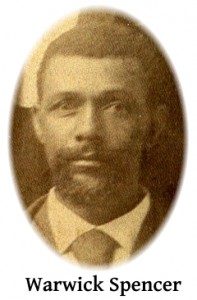 Warwick and Mary's first three children were born in Appomattox County: Bettie Susan, Annie and Emaline. Mary was a midwife and said to have been "an astute businesswoman". In 1873 the Spencers purchased a home in Lynchburg where Warwick worked for the Heald Bark Mill as an extract foreman.
Neither Warwick nor Mary ever learned to read or write, but regardless determined their children would be educated. Eight more children were born to their marriage, including: Charles, Edward, Warwick, Jr., Howard, Nelson, Marietta, John and Ophelia. Some became "school teachers, mail carriers, real estate dealers, a tailor and a saleswoman", according to Dr. Reed. In 1909 the Spencer Shoe Company was incorporated in Lynchburg with Edward as president and Warwick, Jr. serving as secretary and treasurer.
The Virginia Seminary was founded in Lynchburg in 1886 as a school of higher learning for African Americans. In 1895 a plea for funds was raised, asking for one hundred and fifty persons to give ten dollars each. Donors included Warwick Spencer.
In 1880, Nelson and Emaline were living next to the Spencers. Nathan passed away in 1893 and Emaline lived with her daughter and son-in-law until her death in 1915. In 1905 Mary's brother Nathan, Jr., head engineer at the Albermarle Soapstone Company, was tragically killed on the Alberene and Nelson Railroad when his head was crushed in a train accident.
In 1903 Warwick and Mary purchased property which had been part of Confederate Camp Davis. The property, split into lots for their children, later became known as Spencer Row as evidenced by census records. Son Edward's home on Pierce Street was later registered in Virginia as a historic site.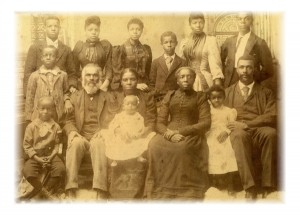 Warwick passed away on June 9, 1927 at the age of eighty. In 1930 Mary was living with her daughter Marietta and son-in-law Nathaniel Edwards on Spencer Row. Mary, aka Mary Susan Ann Rebecca Yankee Doodle Jay-Ho Bonaparte Dekelter Payne Spencer, died on March 22, 1936 at the age of eighty-seven.
Whether she ever legally used her elongated and emancipatory name is unclear. It may have been in some way merely symbolic as she celebrated her freedom and shed her slave name. Perhaps she set it aside later, sincer according to Dr. Reed, "Mary and Warwick Spencer lived very significant lives in quiet dignity and as outstanding, leading members of the Lynchburg community."1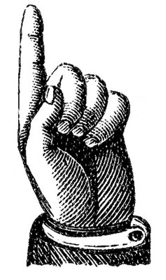 Did you enjoy this article?  Yes? Check out Digging History Magazine.  Since January 2018 new articles are published in a digital magazine (PDF) available by individual issue purchase or subscription (with three options).  Most issues run between 70-85 pages, filled with articles of interest to history-lovers and genealogists — it's all history, right? 🙂  No ads — just carefully-researched, well-written stories, complete with footnotes and sources.
Want to know more or try out a free issue? You can download either (or both) of the January-February 2019 and March-April 2019 issues here:  https://digging-history.com/free-samples/
Thanks for stopping by!