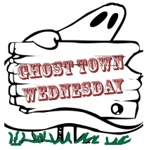 Ranchers were first attracted to this area of Hale County, Texas because of an abundance of water.  The J.N. Morrison ranch was established in 1881 and many settlers who came to the area worked there.  Ranch operations continued to grow as other cattleman joined the partnership, including Christopher Columbus (C.C.) Slaughter.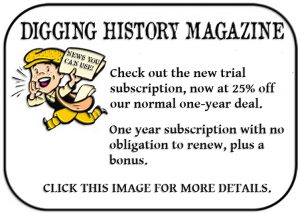 Slaughter wore many hats during his lifetime — as a Texas Ranger, banker, cattleman and more.  As a highly successful businessman, Slaughter made his four million dollar fortune in cattle ranching and land speculation.  Born in 1837, Slaughter was a part of history as the Texas Republic took shape.  Between 1877 and 1905 he managed to amass more than a million acres of land – from just north of Big Spring and stretching to the New Mexico border — and forty thousand head of cattle . A Dallas newspaper once called him "the Cattle King of Texas", a title I might add was given to more than one Texas cattle rancher.
In 1884 Dennis and Martha Rice purchased several sections of land in the area, hoping to establish a town and convince a railroad to lay track.1 They built a dugout south of the community of Edmonson and their settlement was first named Wadsworth. In December of 1890 the first post office was established and on January 28, 1891 the settlement was renamed Running Water to highlight the presence of nearby flowing water.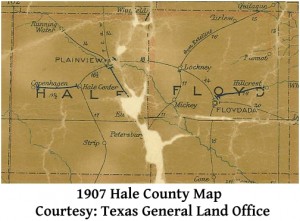 Rice was appointed the community's first postmaster and worked as a railroad land speculator. Later in 1891 a school was established and by the following summer, after establishing the Running Water Townsite and Investment Company with $25,000 of initial capital, Rice held a picnic on July 4, ostensibly to sell town lots. On August 26, 1892 the town of Running Water was officially open. The investment company's directors included Rice, C.C. Slaughter, George C. Pendleton, George Slaughter (all Texans) and R.A. Knight of South Dakota.2
While the prospect of abundant sources of water may have drawn settlers to the area, in the mid-1890's drought and grasshoppers slowed migration. Then, the Texas legislature passed the so-called Four-Section Act in April of 1895, allowing the sale or lease of up to "four sections of school, asylum or public lands in all Texas counties except El Paso, Pecos and Presidio."3
With passage of the Four-Section Act settlers again made their way to the area, many of them farmers. The town continued to grow as general stores, a blacksmith shop, grist mill, and Presbyterian, Methodist and Baptist churches were established. The Running Water school continued to expand and by 1924 was an independent district with a PTA organized in 1925 and four teachers by 1937.
Dennis Rice's original plan included a railroad in order to sell land and attract more settlers. However, when the Fort Worth and Denver Railway began laying track three miles away in 1928, Running Water, like many other prairie towns across the plains of America, hung on for a few years before beginning its decline. On February 1, 1937 the post office was closed and moved to Edmonson Switch and the townspeople began to leave. The nearby springs dried up in the mid-1940's and all that remains of Running Water is the town's cemetery, surrounded by a barbed wire fence, near Edmonson.
Other Sources:
Open Plaques, Plainview, Texas
Texas State Historical Association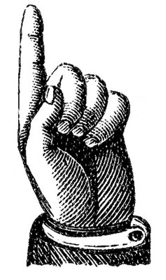 Did you enjoy this article?  Yes? Check out Digging History Magazine.  Since January 2018 new articles are published in a digital magazine (PDF) available by individual issue purchase or subscription (with three options).  Most issues run between 70-85 pages, filled with articles of interest to history-lovers and genealogists — it's all history, right? 🙂  No ads — just carefully-researched, well-written stories, complete with footnotes and sources.
Want to know more or try out a free issue? You can download either (or both) of the January-February 2019 and March-April 2019 issues here:  https://digging-history.com/free-samples/
Thanks for stopping by!