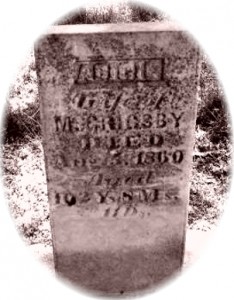 According to her gravestone, Abigail Fritter Grigsby died on August 5, 1860 at the age of 102 years, 8 months and 11 days.  The picture I found at Find-A-Grave appears to be of the original gravestone.  That would mean she was born on November 25, 1757 if this calculation tool is correct.  The Find-A-Grave entry lists her birth date as November 11, 1764 and the death date as August 5, 1860.  Clearly, there is some sort of discrepancy, but this isn't the only "twist" to Abigail's story …. read on.
Under oath and by her mark ("X"), Abigail Grigsby swore to the following facts on August 10, 1840 before the Marion County (Indiana) Probate Court:
Abigail Grigsby a resident of the County of Marion State of Indiana aged seventy nine years on the twenty fourth day of November next, who first being duly sworn, according to law, doth on her oath, make the following declaration, in order to obtain the benefits of the provisions made by the act of Congress, passed July 7, 1838, entitled an act granting half pay and pensions to certain widows, that she is the widow of Moses Grigsby, who was a pensioner of the United States of the North Carolina agency, and probably may have been transfered [sic] to the Indiana agency before his death, and she refers to his papers on file for evidence of his services. She further declares that she was married to the said Moses Grigsby in the County of Stafford State of Virginia about two weeks before Christmas day in the year Seventeen hundred and Eighty four, being about the Eleventh day of December, and that she was then twenty three years of age that her husband the aforesaid Moses Grigsby died on the Sixteenth day of June Eighteen hundred and Thirty Eight in Gibson County Indiana; that she was not married to him prior to his leaving the Service but the marriage took place previous the first of January Seventeen hundred and ninety four [illegible] at the time above stated.
She has no family record nor does she believe that the ages of her children were recorded by her husband. She is old and infirm and does not now that she could get a record from Stafford County in Virginia should there be any, and prays that the best evidence she can produce may be received her oldest daughter who is now dead was born in September Seventeen hundred and Eighty five and she was married to the said Moses Grigsby prior to the birth of said child, Nancy Grigsby.

The presiding court officer, R.B. Duncan, was of the opinion: "Abigail Grigsby a resident of Marion County State of Indiana, an aged lady and is well known to the Court to be a lady of truth and made oath to the truth." Nancy Bingman also swore under oath that Abigail was a "lady of truth". Mrs. Bingman was aware that Moses had been a pensioner in North Carolina and that he had died on the date which Abigail stated in her declaration.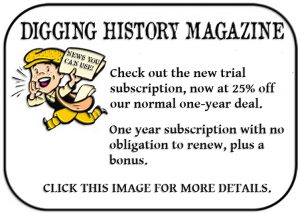 Her declaration tells me that under oath Abigail swore that she was not born on November 25, 1757 as her gravestone seems to indicate, but rather on November 11, 1761. Further proof can be obtained from her 1840 declaration when Abigail stated she was married in December of 1784 and was twenty-three years of age. The 1761 birth date fits perfectly because she would have just turned twenty-three one month prior to her marriage to Moses Grigsby.
However, the 1784 marriage date may have been incorrect because later in August of 1840 the County Clerk of Stafford County, Virginia certified that as best he could read ("in fair legible figures") the original marriage record the marriage year was in fact 1785. In 1917 Mrs. C.H. Stewart of Delta, Colorado wrote to the Bureau of Pensions in Washington, D.C. requesting information regarding the marriage date and Abigail's maiden name. In 1915 another woman (illegible) of Holden, Missouri also wrote to the bureau requesting the same information.
In response to one of these requests, the Bureau of Pensions forwarded the following information. Moses Grigsby had enlisted in Virginia and served from April of 1781 until May of 1783 under the command of Captain Abram Fitzpatrick and Colonel Samuel Hanes. Moses had first applied for his pension in October of 1820 in Stafford County, Virginia at the age of fifty-seven, implying that Moses was born ca. 1763.
The following remarks were added to the bureau's response (as best I can translate them): "d. June 16, 1838 in Gibson County Ind. Soldier married December 1785 in Stafford Co., Va. Abigail or Abby, daughter of Moses Fritter. She was b. November 11, 1761 and was allowed pension on an app. of Aug. 10, 1840 while a res. of Marion Co. Ind."
By an act of Congress passed on July 7, 1838 (5 Stat. 303), Abigail would have been entitled to a five-year widow's pension since her marriage had clearly occurred before January 1, 1794. These pensions were subsequently extended by acts passed on March 3, 1843 (5 Stat. 647); June 17, 1844 (5 Stat. 680); and February 2, 1848 (9 Stat. 210). Thus, in 1840 Abigail's widow's pension application was well within the bounds of the law passed in 1838.
In July of 1848 Congress passed yet another act which provided not just an extension of benefits but life pensions for widows of soldiers who were married before January 2, 1800. It should be noted that Congress subsequently modified the lifetime widow's pension requirement by lifting the marriage date restrictions. On March 9, 1878 widows of Revolutionary War soldiers who had served for less than a month or had participated in perhaps just one engagement were eligible for lifetime widow's pensions.1
Moses' original pension had been $96 per annum, according to the 1848 declaration of William Mendenhall, an acting Justice of the Peace in Marion County, Indiana. Abigail's original pension was set at $56.66 per annum and in 1848 Abigail believed she was entitled to Moses' original pension of $96 per annum. It appears she had been appealing to the courts to grant her Moses' full pension for quite some time. In 1843 an Indianapolis attorney(?) believed she was entitled to "considerable arrears". In October of 1850 William Mendenhall again appealed on her behalf for an increase and a settlement in regards to any pension pay which may have been in arrears as of that date.
Obviously, Abigail was in great need of income. In more than one declaration she was described as an "old indigent lady". It appears that her tenacity paid off eventually since on June 4, 1855 her application for a land bounty (this was one determined woman!) indicates she had indeed been receiving Moses' full pension of $96 per annum, although the date of the adjustment was not mentioned. By that time Abigail was well over ninety years old and obviously of feeble mind since all requested dates were filled in as "forgotten", and as far as records "she has none in her possession."
The land bounty application was filed in Dallas County, Iowa and included an affidavit from John Bingman and Elizabeth (illegible name) who had known Abigail for thirty years (remember, Nancy Bingman had made a similar declaration in 1840). Census records (United States 1850 and 1860 in Marion County, Indiana and the 1856 Iowa State) indicate that Abigail lived with John and his wife Nancy and it's conceivable she had lived with them for several years. That she and the Bingman family were long-time acquaintances is evident by John and Nancy's Stokes County, North Carolina marriage record.
In fact, Nancy may have been related to Abigail because her maiden name is listed as "Fletter" (Abigail's maiden name was Fritter). Makes me wonder if Nancy was a Fritter instead of a Fletter (things that make me go "hmm"). I was wondering where in North Carolina Moses and Abigail had lived, so perhaps it was Stokes County.
There are still several questions about the life of Abigail Fritter Grigsby, yet quite a few historical facts emerged from the sixty-four pages of pension records I found at Fold3. I eventually located some census records which helped shed some light on her relationship with the Bingmans. In 1850 Abigail was enumerated at age 91 with a birth year of about 1759. On July 9, 1860 her age was listed as 102 and her personal estate was $15.
Less than a month later Abigail Fritter Grigsby died. Presumably, John and Nancy Bingman took it upon themselves to pay for her burial and gravestone. Abigail's recently recorded age of 102 likely accounted for the inscription on her gravestone:
Wife of M Grigsby, aged 102 years 8 months 11 days
Under oath Abigail had repeatedly sworn her date of birth was November 11, 1761, which would mean she hadn't yet reached the age of 99 at the time of her death, but rather was 98 years, 8 months and 25 days old.
Although I didn't have enough time to thoroughly examine every pension record (64 pages), I've tried to summarize and hopefully present a credible case for Abigail Fritter Grigsby's actual age at the time of her death in 1860. I often find that family researchers come across these Tombstone Tuesday articles and are thrilled to know more about their ancestor. My hope is that someday a Grigsby or Fritter family researcher may come across this article and find it helpful.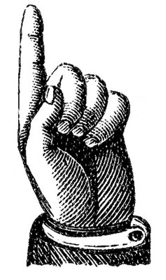 Did you enjoy this article?  Yes? Check out Digging History Magazine.  Since January 2018 new articles are published in a digital magazine (PDF) available by individual issue purchase or subscription (with three options).  Most issues run between 70-85 pages, filled with articles of interest to history-lovers and genealogists — it's all history, right? 🙂  No ads — just carefully-researched, well-written stories, complete with footnotes and sources.
Want to know more or try out a free issue? You can download either (or both) of the January-February 2019 and March-April 2019 issues here:  https://digging-history.com/free-samples/
Thanks for stopping by!