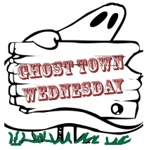 Indian legends about long-lost silver mines brought prospectors to Marion County in north central Arkansas during the 1880's.  News of shiny metallic flakes found in rocks caused a "silver rush", bringing wealth-seekers from the nearby states of Missouri, Tennessee, Mississippi and Kentucky and beyond, including the Carolinas, Georgia and Alabama.
After a rock smelter was built in 1886 along Rush Creek the first tests conducted in early 1887 proved to be disappointing — at least for those hoping it was silver in "them thar hills".  Instead, those shiny metallic flakes were found to be another mineral when "green zinc oxide fumes were emitted in a spectacular display"1 — something akin to welding sparks perhaps.  Zinc mining began soon thereafter at the Morning Star Mine.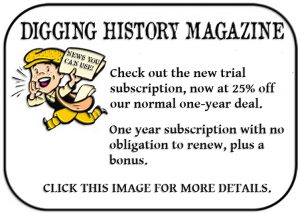 Even though it wasn't silver, settlers still poured into the county, some on the run from the law. Others saw opportunities to make a living off the zinc rush. Civil War veterans, merchants and other professional men and women came to open businesses and farm the area as well. Land speculators were also looking to quickly make their fortunes, knowing that booms turned into busts sooner or later.
The mining camp with its burgeoning population and business activity rose to about five thousand residents, which in turn necessitated the need for railroads in the area (which the zinc industry contributed to as well). In 1916 papers were filed and the city of Rush was incorporated, later recognized as the most prosperous town, per capita, in Arkansas.
According to the Encyclopedia of Arkansas History and Culture web site (see Footnote #1), it was "common to find four or five tents pitched in the morning, and then by afternoon additional tents had been added and were stringing in every direction—whereas others made shelters from rocks or packing boxes to protect themselves from the elements of nature."
One zinc nugget weighing thirteen thousand pounds (!) received a blue ribbon at the 1892 Chicago World's Fair — still housed today at the Chicago Field Museum of Natural History. A blue ribbon was awarded for yet another large nugget from the Morning Star at the St. Louis World's Fair in 1904.
World War I brought a significant boom in the mining industries of Arkansas, including zinc, coal and bauxite, all rising to record levels of production to meet the demand. Ten mining companies with thirteen mines near Rush attained the highest levels of production of any mining concern in the North Arkansas Lead and Zinc District during that time.
Following the war, demand dropped precipitously and residents began to leave the area. Mining operations declined and it wasn't long before the state of Arkansas had to deal with the Great Depression as well.
Rush's mining era extended from 1880 to around 1940, divided into four distinct periods:
(1) from 1885 to 1893, during which the discovery of zinc at Rush achieved national prominence for the state's mineral resources; (2) from 1898 to 1904, as a boom in the national zinc industry resulted in investment at the Rush mines and economic development for the entire Ozarks region; (3) from 1915 to 1919, during which Rush played an important part in the national production of zinc during the war; and (4) from 1925 to 1931, when the reopening of the Rush mines gave Arkansas its last period of significant zinc mining. The discovery of marketable zinc ore deposits at Rush in the early 1880s coincided with the development of the national zinc industry as the transition was made from a country dependent on importing zinc to one producing its own.2
The post office closed in the mid-1950's, so often one of the last "nails in the coffin" for soon-to-be-ghost towns. By 1972, Rush was officially designated a ghost town, but fortunately became part of the Buffalo National River Park system. The Rush Historic District was added in 1987 to the National Register of Historic Places (click the picture set below for a better view).

Many buildings and structures have been preserved, with county officials touting it as the best-preserved ghost town between the Mississippi River and the Rocky Mountains. The District exists today in much the same environment, little affected by the passage of time, conveying the distinctive appearance and feel of an abandoned mountain mining town. For more information and pictures, check out this Roadtrippers article.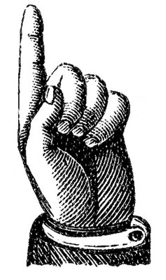 Did you enjoy this article?  Yes? Check out Digging History Magazine.  Since January 2018 new articles are published in a digital magazine (PDF) available by individual issue purchase or subscription (with three options).  Most issues run between 70-85 pages, filled with articles of interest to history-lovers and genealogists — it's all history, right? 🙂  No ads — just carefully-researched, well-written stories, complete with footnotes and sources.
Want to know more or try out a free issue? You can download either (or both) of the January-February 2019 and March-April 2019 issues here:  https://digging-history.com/free-samples/
Thanks for stopping by!