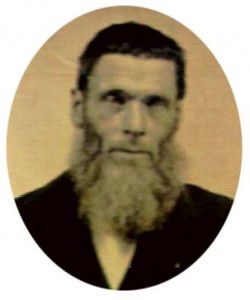 Pierre Labonté (later Americanized to Peter Labounty) was born on November 15, 1817 to parents Joseph and Marguerite Amable Labonté.   The name is French which would indicate he was born in the French-Canadian province of Quebec.  Family researchers, however, differ as to the specific location.  Some believe he was born in Montreal, while others believe he was born in either Quebec City, Marieville or Napierville.  United States census records only indicate he was born in Canada.
As is often the case, a common family name is hard to trace, especially in another country with records in this case in French.  There appear to have been many named Pierre Labonté in the Quebec province, and some believe (despite what it says on his grave) that he was born in 1820.  What is known is that at some point the family migrated across the Canadian border and settled in Clinton County, New York.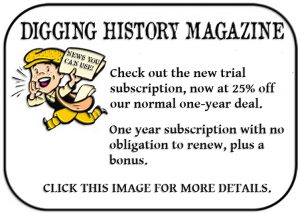 An 1810 census record indicates a Joseph Labonte in Enosburg, Franklin County, Vermont, but the ages of the adults don't match Pierre's father and mother's approximate ages. In 1820 Joseph Labonté was enumerated in Champlain, Clinton County, New York. Thus, it's likely that sometime between Peter's birth and the 1820 United States census the family had crossed the border to live in the United States (Clinton County borders the Quebec province).
MaryLabountyIn 1844 Peter married Marie-Anne (Mary) DeMarse (or Demars/Demers). The Labonté family had by now Americanized their surname to Labounty and in 1850 Joseph and his sons Joseph, Edward and Peter were farming side-by-side in Mooers, Clinton County, New York. Joseph Sr.'s other sons Abram (Abraham) and Israel were close by. That year Peter and Mary had three young children: Mary, Peter and John.
Between 1850 and the 1860 census it appears the whole family had migrated to Iroquois County, Illinois, but their last name was enumerated as "Labonte" instead of "Labounty". Whether Joseph, Sr. was still alive at the time they relocated to Illinois is unclear, since Marguerite (age 78) was widowed and living with son John and his family in 1860 in Douglass, Iroquois, Illinois.
By 1860 Peter and Mary had added to their family three sons: Louis, Adolphus and Edward. The following year Mary gave birth to twin daughters Susan and Flevy, followed by Elizabeth, Albert and Gilbert (twin brothers) – eleven children according to census records.
While records indicate that Peter and his younger brother Abraham enlisted for service in the Civil War in 1863, it doesn't appear either was ever called to serve. Abraham died in 1870 and several members of the Labounty family remained in Iroquois County for a time. According to daughter Susan's obituary, Peter arrived in Nuckolls County, Nebraska on March 11, 1878. It's possible that some of Abraham's family accompanied Peter and his family since his widow and at least one daughter were buried in Nuckolls County.
It was a bit of a challenge to locate Peter's 1880 census record in Nuckolls County, although other Labounty family members were clearly enumerated there. A little more digging turned up an alternate spelling of "Labannty" in the "Selected U.S. Federal Census Non-Population Schedules, 1850-1880″ where Peter resided on June 11, 1880 in Liberty, Nebraska.
Peter was still engaged in agriculture then, and presumably until his death (there are no 1890 census records) on April 28, 1899. Mary had passed away twenty days before on April 8 – perhaps he died of a broken heart. Their shared grave marker appears to be one often seen for members of the Woodmen of the World fraternal benefit society (WOW) that was founded in Nebraska in 1892 by Joseph Cullen Root. This particular grave is but one example of grave markers denoting membership in WOW. Their son Albert, later a two-term Nebraska legislator (1915 and 1917), was also a member of WOW.

Peter's story was of interest to me since I had been researching for a friend (Abraham is her third great grandfather). It's also possible that the Labonté family was Native American since the Canadian region where they lived was home to the Iroquois and other tribes, as was the northern part of New York state where they first immigrated. My friend's heritage includes a Santee Sioux ancestral line which included some born in the Quebec province as well.
I came across Peter's entry at Find-A-Grave and noted the unique grave marker. Both Woodmen of the World and a similar society founded for women, the Royal Neighbors of America, have interesting histories and I hope to write an article someday (perhaps a series) on benevolent societies, most of which were founded in the eighteenth and nineteenth centuries. Most of these societies had some sort of symbol which was displayed on a member's gravestone — often another important historical clue for ancestry researchers.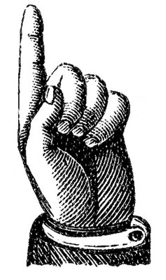 Did you enjoy this article?  Yes? Check out Digging History Magazine.  Since January 2018 new articles are published in a digital magazine (PDF) available by individual issue purchase or subscription (with three options).  Most issues run between 70-85 pages, filled with articles of interest to history-lovers and genealogists — it's all history, right? 🙂  No ads — just carefully-researched, well-written stories, complete with footnotes and sources.
Want to know more or try out a free issue? You can download either (or both) of the January-February 2019 and March-April 2019 issues here:  https://digging-history.com/free-samples/
Thanks for stopping by!