This ghost town in Motley County, Texas was once a Comanche village near where Tee Pee Creek merges with the middle fork of the Pease River.  In 1875 it was established as one of the first Texas Panhandle settlements as a buffalo hunting and surveyor camp by Charles Rath and Lee Reynolds.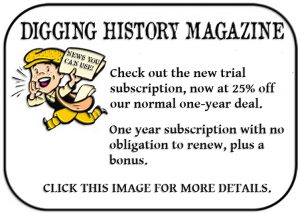 Rath and Reynolds brought the town with them when they arrived from Dodge City, Kansas, hauling in wagons, cattle, mules and dance hall equipment.  Of the one hundred-wagon train of settlers who had departed Kansas with them, about a dozen families remained to become the first settlers of Motley County.  Rath and Reynolds later moved on to the Double Mountain Fork of the Brazos and left others to run the camp.
Some of the first homes were crude dugouts built into the creek bank and covered with brush and grass, temporary housing while waiting until more appropriate building materials could be purchased. Picket houses were built with Chinaberry poles left behind by the Comanches and plastered with mud. According to the Famous Trees of Texas web site, the town was logically named Tee Pee City.
Isaac O. Armstrong and his partner were left to oversee operations in the camp after Rath and Reynolds moved on. Armstrong was the proprietor of a two-room picket building – one room a hotel and one a saloon complete with dance hall girls. He was also the owner of a general store which sold supplies to buffalo hunters in the area.
The buffalo herds were plentiful and the hides traded in Tee Pee City were the greatest source of income for the camp as hunters exchanged them for ammunition and food. A post office was established in 1879 with A.B. Cooper serving as the first postmaster, and in 1880 there were twelve individuals enumerated in the camp for the census. By the beginning of the 1880's, however, the buffalo herds had been depleted.
A school was later established and used from 1895 until 1902, but after the herds were diminished the camp was more famously known for its dance and gambling halls, street brawls and shootings. Texas Ranger George W. Arrington and his men were often called from their camp in Blanco Canyon to restore order.
The railroad bypassed the area, but ultimately the camp's lawlessness and rowdiness was its downfall. The owners of the nearby Matador Ranch ordered their cowboys to avoid Tee Pee City and its corrupting influences. The owners bided their time and in 1904 purchased the land and shut the camp down permanently.
Today, a Texas State Historical Marker and a small cemetery, where Isaac Armstrong and two young children of A.B. Cooper and their aunt are buried, are all that remain at the site.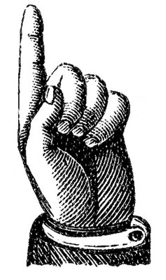 Did you enjoy this article?  Yes? Check out Digging History Magazine.  Since January 2018 new articles are published in a digital magazine (PDF) available by individual issue purchase or subscription (with three options).  Most issues run between 70-85 pages, filled with articles of interest to history-lovers and genealogists — it's all history, right? 🙂  No ads — just carefully-researched, well-written stories, complete with footnotes and sources.
Want to know more or try out a free issue? You can download either (or both) of the January-February 2019 and March-April 2019 issues here:  https://digging-history.com/free-samples/
Thanks for stopping by!