After Ellis County, Kansas was formed on February 26, 1867, the county's first town site began to take shape in May when the Lull brothers of Salina opened a general store strategically close to where the Kansas Pacific Railroad track would lay.  They called the town Rome and by mid-June several homes had been constructed.
One of Rome's co-founders was none other than famous scout and buffalo hunter, William E. Cody, a.k.a. Buffalo Bill.  He and business partner William Rose, a railroad contractor, saw dollar signs and expected to make thousands of dollars selling lots.  When the town was surveyed in May there were already around five hundred people in and around the area of the town site.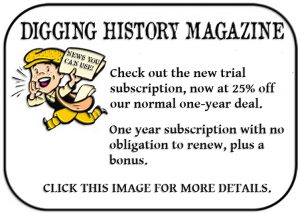 However, according to Ghost Towns of Kansas by Daniel Fitzgerald, by mid-June Cody and Rose were giving away lots to anyone willing to put up a tent or build a house. Cody erected the first stone house and more followed, and soon the town's population had grown to two thousand residents.
Bloomfield, Moses & Company opened a canvas-covered general store, Joseph Perry opened the Perry Hotel and Cody and Rose established their own general store. Other businesses, including saloons and gambling houses like the Lone Star, The Dewdrop Inn, The Occidental and The Last Chance, were established. With several hundred Union Pacific railroad workers laying track in the area, business was booming.
One of the original settlers, Mr. S. Motz, had this to say about the bustling little town: "The saloon business was thriving and continuous all day, all night; no halt, no intermission." Rome became known as a strategic place to purchase fresh buffalo and antelope meat, pick up firewood from nearby Big Creek, hay for livestock and buffalo robes. Some people were just passing through and some were permanent residents, but by far the majority of the population consisted of railroad workers, soldiers, gamblers, "cut-throats" and prostitutes. Such was life in a "wild west town".
Bill Cody and his partner must have been pleased with the town's booming progress in such a short period of time and looking forward to cashing in. When Dr. W.C. Webb arrived in town and asked to join their partnership he was turned down. However, unbeknownst to Cody and Rose, Webb worked with the railroad and already had authority to establish town sites along the line.
In retaliation, Webb and his partner Phinneas Moore established the Big Creek Land Company in June and laid out the town site of Hays City about a mile east of Rome. Dr. Webb, with railroad authority, declared that Hays City would the location for the railroad depot. Strike one.
In addition, because of the flood potential of Big Creek, the grade of Rome's rail bridge was raised three and a half feet, making Rome a sort of "walled city" – the raised bridge on one side and Big Creek on the other three sides. Strike two.
Despite all those obstacles, Rome continued to grow that summer, that is until the Hays City depot was completed. During that era so-called county seat wars often became bloody affairs, yet the competition between Rome and Hays City was mostly peaceful, save for one character by the name of "Judge" M.E. Joyce getting a bullet through his shoulder while arguing in defense of Rome.
A cholera epidemic struck the town late summer and most of the town's residents, including Bill Cody and William Rose, became frightened and made their hasty exits. The only business left in town was with the soldiers of Fort Hays since the railroad workers had already moved on further west. The Perry Hotel moved to Hays City and became known as the Gibson Hotel. Gradually, other businesses folded or moved to Hays City as well. Strike three.
Despite its short history it had once been called the "Pioneer of Western Kansas", but by 1868 Rome was no more. Hays City eventually became known as just "Hays" and grew to extend its borders west to the old Rome town site. All that remains as a reminder of Rome is a marker near the campus of Fort Hays State College.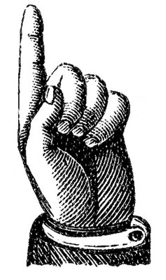 Did you enjoy this article?  Yes? Check out Digging History Magazine.  Since January 2018 new articles are published in a digital magazine (PDF) available by individual issue purchase or subscription (with three options).  Most issues run between 70-85 pages, filled with articles of interest to history-lovers and genealogists — it's all history, right? 🙂  No ads — just carefully-researched, well-written stories, complete with footnotes and sources.
Want to know more or try out a free issue? You can download either (or both) of the January-February 2019 and March-April 2019 issues here:  https://digging-history.com/free-samples/
Thanks for stopping by!