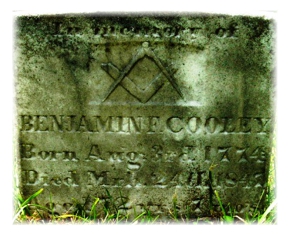 I came across an interesting story while researching my sister-in-law's ancestors.  Benjamin F. Cooley is her great-great-great grandfather, one of the early settlers of Grayson County, Virginia, and at the time one of the finest clock makers in the country.  Here is his story.
Most family researchers believe he was the son of Abraham and Sarah (Reeder or Reader) Cooley, and if so, was probably born in Orange County, New York on August 3, 1774.  He was their firstborn child after their marriage in 1773.  Of course, this time in American history was volatile and records indicate that Abraham Cooley was a staunch patriot.
On April 29, 1774 New York committee members drew up a pledge and sent it around to all counties and towns:
Persuaded that the salvation of the rights and liberties of America depend, under God, on the firm union of its inhabitants in a vigorous prosecution of the measures necessary for its safety; and convinced of the necessity of preventing anarchy and confusion which attend the dissolution of the powers of government, we, the freemen, freeholders and inhabitants of ________ do, in the most solemn manner, resolve never to become slaves; and do associate, under all the ties of religion, honor, and love of our country, to adopt and endeavor to carry into execution whatever measures are recommended by the Continental Congress, or resolved upon by our Provincial Convention, for the purpose of preserving our Constitution, and opposing the execution of the several arbitrary acts of the British Parliament, until a reconciliation between Great Britain and America, on constitutional principles (which we must ardently desire) can be obtained; and that we will in all things follow the advice of our General Committee respecting the purposes aforesaid, the preservation of peace and good order, and the safety of individuals and property.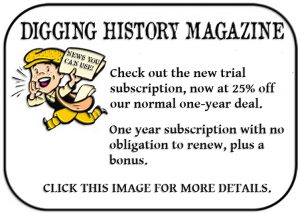 Abraham Cooley appeared on the pledge for the Cornwall precinct of Orange County, and later served as a private under the command of Captain Phenihas Rumsey's company. Following the war, it is believed that Abraham and Sarah migrated to North Carolina and later to Montgomery County, Virginia, from which Grayson County was formed (and later Carroll County).
Benjamin married Jane Dickey on October 1, 1805 in Grayson County. In 1820 there were two adults and seven children enumerated, and nine other persons not Indians and not taxed (perhaps slaves?). Carroll 1765-1815, The Settlements: A History of the First Fifty Years of Carroll County, Virginia by John P. Alderman indicates the following children were born to Benjamin and Jane: Martin, Mary, William, Nancy, Rebecca, Eliza, Amanda, James Dickey (my sister-in-law's second great grandfather), Elizabeth, John and Julia. The family lived on Coal Creek.
After Carroll County was formed from Grayson County, Benjamin's name appeared on records for the first court held in the county for the term beginning June 1842 and soon thereafter he was appointed Sheriff. Two sources, Pioneer Settlers of Grayson County by B.F. Nuckolls and Footprints on the Sands of Time by Dr. Aras B. Cox, indicate that "Esquire Cooley was a useful and honored citizen, and had an intelligent and highly respected family."
Dr. Cox wrote of Benjamin:
No modern Tubal Cain could have excelled him as an artificer in his superior skill in working metals. He made some of the finest clocks in the United States . . . [one clock] not only kept the usual order of time, but the days of the week and the month, and the changes of the moon.
Clocks and time pieces were few and far between at that time, according to Dr. Cox. "The twelve o'clock mark for the sunshine in the open door on the floor, was the only way many of the pioneers could tell the time of day." Benjamin, or Esquire Cooley as Cox referred to him, decided to travel to Salem, North Carolina (perhaps in the early 1800's) to learn how to make clocks under the tutelage of the Moravians.
Benjamin, believing the price they charged was too much, vowed he would not pay the price and would instead teach himself how to make clocks. He returned home and visited William Bourne, owner of a grandfather clock, the first one ever brought to Grayson. Its works were made of brass, showing the time and moon changes. When Benjamin asked if he might make a pattern of the clock, Mr. Bourne consented.
Benjamin took the clock apart, piece by piece, and made patterns of each. From those patterns he made clocks and sold them throughout the country.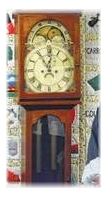 In 2013 the Cooley family donated one of those clocks, previously displayed at the Carroll County Library, to the Carroll County Historical Society. It is described as seventy-eight inches high with an eight-day wind. The large dial features two sequences, one a smiling moon over a landscape and a similar moon over a seascape on the other side. A 30-day calendar is also included (The Carroll News).
Benjamin died on March 24, 1847 at the age of seventy-two. He is buried in the Cooley Cemetery in Carroll County. Jane, several years younger than her husband, died on January 22, 1872.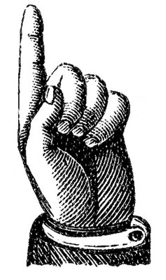 Did you enjoy this article?  Yes? Check out Digging History Magazine.  Since January 2018 new articles are published in a digital magazine (PDF) available by individual issue purchase or subscription (with three options).  Most issues run between 70-85 pages, filled with articles of interest to history-lovers and genealogists — it's all history, right? 🙂  No ads — just carefully-researched, well-written stories, complete with footnotes and sources.
Want to know more or try out a free issue? You can download either (or both) of the January-February 2019 and March-April 2019 issues here:  https://digging-history.com/free-samples/
Thanks for stopping by!