While many of Colorado's ghost towns were formerly booming mining towns, this one east of the Black Forest near Colorado Springs was an agricultural community.  The area began to be settled in 1872 and was first called Easton when a post office was established at Weir's Sawmill.
In 1881 the Denver and New Orleans Railroad, later the Colorado and Southern Railroad, began to lay track in the area.  A train stop named McConnellsville was established a few miles northeast of Easton in 1882.  The residents of Easton decided to move their town there in a "relocate or perish" action (Colorado Ghost Towns: Past and Present by Robert L. Brown, p. 93).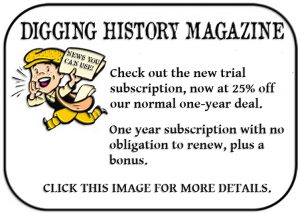 The area around Easton was found to be most suitable for potato farming, and for a time residents self-proclaimed it the Potato Capital of the World. Access to the railroad would have been essential for shipping their prized potatoes, so in 1883 the townspeople voted to move.
Not long after relocating another issue arose, this time over the name of the town. Postal officials requested a name change to avoid confusion with the town of Eaton in Weld County. On May 17, 1884 the town's name was officially changed to Eastonville. With direct railroad access and agricultural development, Eastonville was poised to grow.
In 1886 there were around fifty residents, but by 1900 the town boasted a population of around five hundred. Three mercantiles (Russell-Gates Mercantile Company, Eastonville Mercantile Company and Foster Brothers General Merchandise) had been established, along with a meat market, bakery, livery stable, three hotels, a school, a drugstore and, of course, saloons.
Three churches, Baptist, Presbyterian and Episcopalian, were established. The Cheese family (highlighted in yesterday's Tombstone Tuesday article here) were some of the first Episcopalians to settle in the area. The local newspaper was called the Eastonville World and the town had a baseball club and race track.
According to Brown, the first two decades of the twentieth century were the most prosperous for Eastonville. At least nine or ten passenger trains and the same number of freight trains passed through the town each day. Potato farming had become a booming business. The Colorado Springs Weekly Gazette reported in April of 1904 that Eastonville farmers and businessmen were arranging phone service for their homes and businesses.
One of the early settlers was interviewed in 1965 by Jean Evans of Monument. Charles Hobbs described the area as a "splendid farming community, and huge crops of grain and potatoes were grown. Two-pound spuds were common, and there was a great demand for seeds of these dry land potatoes from other growing centers." Potato bakes were regularly held in Eastonville and Monument.
Trainloads of potatoes were shipped out of Eastonville and nearby Monument which meant there were plenty of jobs. However, people began to leave Eastonville in the 1930s after crop failures and drought. The quality of the potatoes dropped and with it the product market, and of course the Great Depression was also a factor.
Charles Hobbs believed that the automobile and truck led to the railroad's demise, although the railroad was pretty much wiped out in May of 1935 when massive flood waters swept through the area. The May 29 forecast called for fair weather and only occasional showers in the mountain areas. It was raining Thursday morning, although not heavily, but intensified later in the day. Storm cells had merged and the sky was black. As Monument Creek began to rise flood waters swept through Colorado Springs and the surrounding area as other creeks crested. Eighteen people lost their lives.
Without railroad taxes the town had little in the way of finances to support its existence. The Gates Mercantile's business was dwindling, although the Eastonville Mercantile held on for a few more years. Residents continued to leave as houses were torn down and moved away.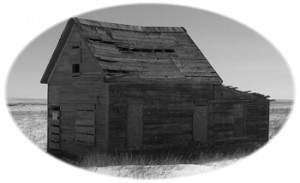 Today very few structures remain. The Presbyterian church was used was a community center for years and is still standing. The Eastonville Cemetery is still in use with over five hundred interments dating from the late 1800s to the present day.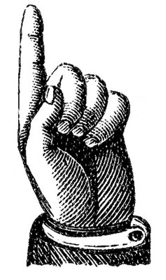 Did you enjoy this article?  Yes? Check out Digging History Magazine.  Since January 2018 new articles are published in a digital magazine (PDF) available by individual issue purchase or subscription (with three options).  Most issues run between 70-85 pages, filled with articles of interest to history-lovers and genealogists — it's all history, right? 🙂  No ads — just carefully-researched, well-written stories, complete with footnotes and sources.
Want to know more or try out a free issue? You can download either (or both) of the January-February 2019 and March-April 2019 issues here:  https://digging-history.com/free-samples/
Thanks for stopping by!