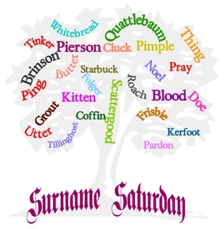 A couple of weeks ago the Cakebread surname was featured with an interesting story – this week it's Whitebread.  These two surnames appear to share similar origins dating back to pre-seventh century Olde English.  The Old English word "hwit" meant white, "hwaete" meant wheat, and as the Internet Surname Database points out, "bread" is one of a few words that has retained its original spelling for at least fifteen centuries.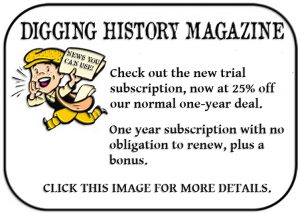 Like Cakebread, the Whitebread surname was an occupational name for a baker of bread.  One name seen in medieval times, Whytbredson, could have been someone who was the son of a baker, or who perhaps was a baker like his father.  A 1221 record, one of the oldest, shows William Witbred on the Suffolk Subsidy Tax Rolls, in 1254 Roger Wythbred was listed in Huntingdonshire church records and Robert Whetbred appeared on the Subsidy Tax Rolls of Sussex in 1327.  Spelling variations include Witbread, Whytebread, Whatebread, Wyteberd, Witberd, Whitberd, Whiteberd and more.
John Whitebread arrived in Virginia in 1713 and according to an indexed record, his name appears amongst references to land patented by French refugees, likely the Protestants (Hugenots) who fled France after Louis XIV revoked the 1685 Edict of Nantes which had guaranteed freedom of religious worship.
Another Whitebread immigrant, Henry, arrived in 1773 and appears in an index of records from a comprehensive list from the Corporation of Lond Records Office, including Royal Pardons (1662-1693) and Transportation Bonds (1661-1772). Eleven years later another man came to America and became what I would call an "accidental Whitebread."
Henry the "Accidental" Whitebread
Johann Heinrich Weisbrod was born on November 12, 1762 in Frankenberg, Germany to parents Ulrich and Agnes (Hibner) Weisbrod. According to family historian Samuel A. Whitebread, who recorded his recollections and research in Genealogy of the Whitebread Family in America, Henry's parents belonged to the Evangelican German Reformed Church where he was baptized at the age of two weeks old.
Henry was catechized at the age of fifteen, confirmed and received into full membership of the church. As he neared adulthood, Henry decided to immigrate to America rather than become a German soldier, as all young men of a certain age were expected to do.
Whitebread noted that Frederick II often hired out his soldiers to serve under foreign governments in order to finance his own country. Perhaps Henry would have been sent to fight for the British so he decided instead to leave his homeland and strike out on his own in America. The Hessians who fought for the British in the Revolutionary War were from the Hesse-Cassel region where Henry lived.
He boarded an old ship and landed in Philadelphia on August 6, 1784 after a thirteen-week voyage. As a German in a land of English speakers, Henry found it hard to secure suitable work, but finally found employment on a "truck farm" outside Philadelphia. There he worked for several years before learning and earning enough to purchase a small farm of his own.
On April 8, 1790 he married Mary Danenheimer and to their marriage were born eight children, five of which were living when Mary died in October of 1805 (John, Daniel, Bernard, Henry and Mary). Between the time he became a widower in 1805 and his second marriage to Catherine Lesher in January of 1807, Henry Weisbrod became known as Henry Whitebread by "accident".
The land he purchased had belonged to a lawyer, who as Samuel Whitebread surmises, believed in "Americanizing every thing possible, not excepting even proper names". The lawyer, an acquaintance of Henry's had begun calling him Whitebread instead of Weisbrod. When he drew up the deed papers, he wrote "Whitebread" on the deed, something Henry failed to notice at the time.
As more children were born to his second marriage (eight more) and those from his first marriage grew up, Henry desired to sell his small farm and move further up the Susquehanna River where land was cheaper. He found suitable land, purchased it and drew up a deed and signed it with his "old name" Weisbrod. The name change was discovered when the seller attempted to file the deed, however.
Henry returned to the lawyer and ask that the record be corrected but found it was too late to take such a measure. Instead the attorney advised that he draw up a new deed and sign it as "Whitebread". According to Whitebread family history, this is how Johann Heinrich Weisbrod and his descendants came to be known as Whitebreads.
Samuel Whitebread, the grandson of Henry and Mary, recalled stories about his grandfather who he regarded as a "thrifty farmer". Henry raised sheep and flax – wool for the winter and flax for summer clothing. Samuel recalled that as a young boy, "everything he wore, both summer and winter, was produced on the farm, except the buttons."
Henry was a faithful and devoted church member who strictly observed the Sabbath, "a good citizen and at peace with his neighbors." He died on October 28, 1828 just a few days short of his sixty-sixth birthday. He is buried in the German Reformed Cemetery in Luzerne County, Pennsylvania and his tombstone reads "Henry Weitebread" – perhaps a compromise between his original and his "accidental" surname.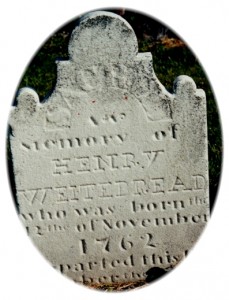 Several of his children remained in or near Luzerne County. One of Henry's descendants, great-great grandson Hertz, died on the beaches of Normandy on June 6, 1944. His remains were removed from a French cemetery and re-interred at Arlington National Cemetery in 1947.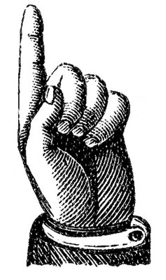 Did you enjoy this article?  Yes? Check out Digging History Magazine.  Since January 2018 new articles are published in a digital magazine (PDF) available by individual issue purchase or subscription (with three options).  Most issues run between 70-85 pages, filled with articles of interest to history-lovers and genealogists — it's all history, right? 🙂  No ads — just carefully-researched, well-written stories, complete with footnotes and sources.
Want to know more or try out a free issue? You can download either (or both) of the January-February 2019 and March-April 2019 issues here:  https://digging-history.com/free-samples/
Thanks for stopping by!