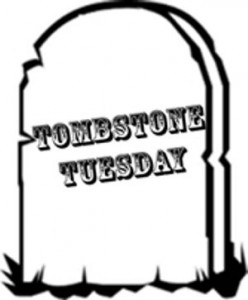 I came across this fellow named Green Rash while I was doing research for some of my ancestors, the Stogsdills — his name appeared in some Pulaski County, Kentucky will records.  Unusual names just intrigue me – and what could be more appropriate for St. Patrick's Day than a little "Green" story, eh?
Green B. Rash was born in Kentucky, most likely Pulaski County, in January of 1837 according to the 1900 census. It is a bit of a mystery as to who his parents were, however. The first census record where Green appears by name is the 1850 census and he is living with his mother Polley Rash, brother John (19), sister Jane (17) and sister Cinthia (11).
By 1860 Green has married a woman by the name of Emeline and it appears they have at least two children of their own – Lucinda (1) and Moriah (4). His sister Cynthia is 21 and enumerated in their household, as is Jane (not his sister though – she married in 1851). Green's mother Mary and his older brother John live next door.
Based on her age and looking back to the 1850 census of Pulaski County, Emeline's maiden name may have been Colyer, Hail or Smith. Since there is no marriage record and their oldest child was four in 1860, Green and Emeline probably married around 1855.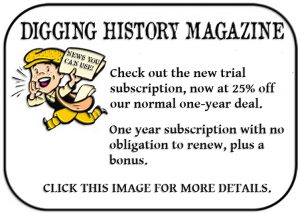 On August 13, 1863 Green and his brother John registered for the Civil War draft. On December 23, 1863 Green was mustered in as a Private into Company G, Kentucky 13th Cavalry Regiment under the command of Colonel James W. Weatherford. According to Family Search, "because this regiment was formed with men from the Tennessee border [Columbia, Kentucky], it was stationed in the vicinity for the protection of their immediate homes and their efficiency, energy and gallant bearing has been frequently commended by the Dept. Commander."
This particular unit was responsible for patrolling and scouting the border counties until the fall of 1864. The regiment was mustered out at Camp Nelson, Kentucky on January 10, 1865. During the 13th Regiment's time of service, a total of ninety-four men were lost, the majority to disease.
It appears that Emeline died sometime after Green's return from the war. On February 18, 1868 he married a widow by the name of Elizabeth (Adkins) Pointer. According to the 1870 census, Green and Emeline had two more children before her death around 1866 or 1867: Perry (9) and Milton (8). Missing from this census is his daughter Moriah so she had passed away as well it appears. Elizabeth's children, Mary (13) and Frances (10) and Green and Elizabeth's first child Malinda (1) were also enumerated.
Two more daughters were born: Mahala (ca. 1874) and Louisa (ca. 1876). They appear on the 1880 census in Pulaski County with their mother and step-brother Perry. Elizabeth's occupation had previously been housewife but for this census her occupation is listed as "Supt'Ds Farm". Perhaps that meant "superintends farm" which would mean she is running the farm. Where is Green?
There must be a story, although I couldn't locate any details, but Green B. Rash was enumerated that year on June 20 in the Albany County (New York) Penitentiary as a carpenter. The accompanying Schedule of Defective, Dependent and Delinquent Classes indicates that on June 14, 1879 he committed a felony but no further details were provided. It's also unclear where Green committed the crime.
Albany Penitentiary opened in 1846 after the downtown jail facilities had deteriorated. With a new facility the county was determined to make it the "model prison of the world" and aimed at "moral reformation of the convict." As part of that reform, prisoners were assigned jobs which generated income to maintain the prison. If prisoners were kept busy working, and thereby earning their keep, they wouldn't return to the criminal life upon their release.
Most prisoners were guilty of minor crimes like assault, horse theft, or petty theft (by far the most common offense). The prison's success led the State Legislature to pass bills which allowed other counties to utilize the facilities as well. Men were put to work caning chairs or making shoes while women performed laundry duties.
During the Civil War prisoners might have their sentences commuted if they agreed to join the Union Army. When the United States Arsenal took over the District of Columbia's penitentiary, Albany arranged to receive convicts, some including Confederate prisoners. Before being re-routed to a prison in the Florida Keys, four convicted co-conspirators involved in Abraham Lincoln's assassination had been scheduled to be incarcerated at Albany.
Green's crime may have been more serious since he had been incarcerated for over a year. When he was released is unclear but by 1890 he had returned to his family in Pulaski County and was enumerated on the 1890 Veterans Schedule. Prior to that, and based on his Civil War service, Green had applied for a pension on February 19, 1873.
Green continued to farm until his death on April 25, 1901. It would have been interesting to find out more about how he ended up in a New York penitentiary, but a search of newspapers yielded nothing. I never found a record indicating what his middle name was either. The initial "B." may have stood for "Berry" – I've seen several people named "Green" or "Greenberry" in Kentucky so it must have been a popular name.
That's my "green" story – hope you enjoyed it and whether you're Irish or not have a Happy St. Patrick's Day!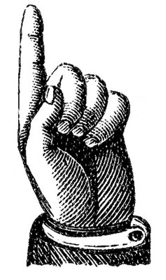 Did you enjoy this article?  Yes? Check out Digging History Magazine.  Since January 2018 new articles are published in a digital magazine (PDF) available by individual issue purchase or subscription (with three options).  Most issues run between 70-85 pages, filled with articles of interest to history-lovers and genealogists — it's all history, right? 🙂  No ads — just carefully-researched, well-written stories, complete with footnotes and sources.
Want to know more or try out a free issue? You can download either (or both) of the January-February 2019 and March-April 2019 issues here:  https://digging-history.com/free-samples/
Thanks for stopping by!