The Whale surname was derived from a nickname for (no surprise) a person of large girth who "rolled" as they walked, according to the Internet Surname Database.  Charles Bardsley, author of A Dictionary of English and Welsh Surnames, wrote a bit more poetically:  "probably affixed like Oliphant, i.e., the elephant, on account of the ponderous and ungainly build of the bearer."
House of Names links the surname to a family that lived in Berwickshire at Le Whele after migrating to England following the Norman Conquest of 1066.  Interestingly, they link the occurrence of the name as perhaps being derived from someone who lived in Wales.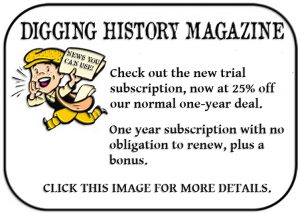 During the Middle Ages, "whal" was used to describe any large fish such as a whale, porpoise, walrus or grampus (all fish who "roll" through the water). Thus, someone of large girth who waddled as they walked might have received the nickname of "Whal" or "Whale". Not at all unusual, since many surnames were originally derived from nicknames.
Early records show Hugh le Whal in 1249 on a tax assessment list in County Essex; John Whal in London in 1305; Anne Whale married Edwarde Watt in 1554. Today this surname is more prevalent in England than elsewhere. Spelling variations include Whale, Whele, Whaill and others.
An Early American Whale
Perhaps the earliest Whale to immigrate to America was Philemon Whale who landed in Boston in the 1640's it appears. He was born on May 27, 1599 to parents Reverend Philemon and Agnes Ann (Norwood) Whale of County Essex (perhaps related to 1249 Hugh le Whal?). Family historians believe Philemon married his first wife Elizabeth (Frost) Rice in 1621.
Whether Philemon immigrated to New England because of religious persecution is unclear, and I'm uncertain as to his exact immigration date. One source claims his name was on a passenger list in 1630. I believe this is incorrect, however, because the record (The Winthrop Fleet of 1630) only refers to Philemon as later marrying one of the passengers, Sarah Cakebread, widow of Thomas Cakebread.
Philemon is believed to have settled in Sudbury not long after its settlement in 1638/39. Thus, an immigration date in the early 1640's seems more plausible. A woman by the name of Elizabeth Whale was on a passenger list in 1642 and Philemon appears on a 1643 passenger list. Philemon and Elizabeth's first child was also named Elizabeth, born in 1622, and it appears from his will that Elizabeth may have been his only surviving child.
He was a weaver by trade and made his first home near Mill Pond in what is now Wayland, Massachusetts. Philemon was made a freedman on May 10, 1648 and married his second wife (death date of Elizabeth unknown) Sarah Cakebread (see article on the Cakebread surname here) on November 7, 1649 in Sudbury. Sarah died on December 28, 1656 and Philemon married a widow named Elizabeth Griffin in November of the following year.
Philemon died on February 24, 1676 and a short time later, on April 21, Sudbury was attacked by by Indians. King Philip and his band of Indians raided at dawn and set fire to the garrison houses. Reinforcements arrived from Concord, but after being drawn in by an Indian ambush, suffered heavy loss of life. Elizabeth suffered losses that day as well to her home and property, but survived the attack and passed away in 1688.
If Philemon Whale had only one surviving child, a daughter, then there were no direct descendants through a son to carry on his Whale line, negating the possibility of consideration as the immigrant ancestor.
However, I found another Whale, Theophilus, who has an interesting story – an intriguing one actually. So intriguing that Reverend Ezra Stiles, one of the founders of Brown University and later president of Yale University, sought to unravel the mystery of Theophilus Whale. More about Ezra Stiles in tomorrow's Early American Faith article.
NOTE: The account of Philemon Whale was pieced together from multiple sources (albeit somewhat conflicting), including a blog post here which was extracted from Ancestry.com. Genealogical research is anything but an exact science :).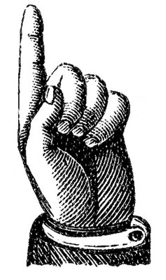 Did you enjoy this article?  Yes? Check out Digging History Magazine.  Since January 2018 new articles are published in a digital magazine (PDF) available by individual issue purchase or subscription (with three options).  Most issues run between 70-85 pages, filled with articles of interest to history-lovers and genealogists — it's all history, right? 🙂  No ads — just carefully-researched, well-written stories, complete with footnotes and sources.
Want to know more or try out a free issue? You can download either (or both) of the January-February 2019 and March-April 2019 issues here:  https://digging-history.com/free-samples/
Thanks for stopping by!