Ambrose Hill and Callie Donia Fickling Bradshaw were married on March 6, 1918.  For both it was a second marriage – Ambrose was a widower and Callie Donia divorced with five children.  A few things intrigued me about this couple:  their names, their large blended family and their faith.
Ambrose Hill Bradshaw
Ambrose Hill Bradshaw was born on January 29, 1867 in Alexander County, North Carolina to parents John Sloan and Mary Louise (Barker) Bradshaw. John was a Confederate who volunteered on November 2, 1861 and was mustered in on December 31. He was wounded on August 29, 1862 at Manassas and later at Chancellorsville the following year. John and Mary remained in North Carolina but Ambrose migrated to Tennessee sometime after the 1880 census, although the date is unclear with no 1890 census records available.
Ambrose married Beulah Mae Corpier in Giles County, Tennessee on March 20, 1894 and daughter Leafy was born in June 1894 according to the 1900 census. By 1910 Ambrose and Beulah were residing in Hill County, Texas with eight children, ranging in ages from 15 to 1: Leafy, Clayton, Bert, Minnie, Colonel, Mary, Florence and Floyd.
On February 19, 1914 Beulah Mae died of cancer in Hood County, Texas, leaving Ambrose to raise his young children. He married Caledonia (or "Callie Donia") Fickling Osborn on March 6, 1918 in Young County, Texas. According to his obituary, Ambrose had relocated his family to Young County around 1916 and later operated a dry goods and mercantile store on the eastern edge of Proffitt. Census records indicate that he was also a farmer.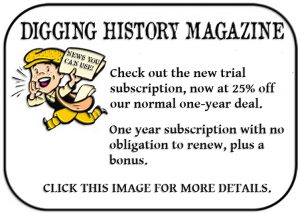 Callie Donia had five children from her first marriage: William Terrell, Ethel Irene, Edgar Franklin, Josie May and Bishop Marvin (daughter Mollie, born in 1911, died in 1912). Together Ambrose and Callie Donia had three children of their own: Viola Pearl, Ambrose Ray and Dick Worth.
I say "at least" because there are two accounts of Ambrose Ray Bradshaw's obituary, one indicating that he had sixteen siblings (some half-siblings) and the other account from a niece indicating he had two siblings and twenty half-siblings.
Ambrose, known as "A.H.", was eighteen years older than Callie Donia and died at the age of seventy-four on November 21, 1941 from pneumonia. At the time of his death, he was survived by his wife, six sons and four daughters. His parents had died in North Carolina in the 1910's. Using census records, to the best of my calculations, it appears that together he had sixteen children and stepchildren – eight from his first marriage, five from Callie Donia's first marriage and three of their own.
Callie Donia Fickling
Callie Donia Fickling (some family historians believe her actual name was Caledonia) was born on March 7, 1885 in Young County to parents Robert Glasgow and Malinda Louise (Rogers) Fickling. Her parents were both born in Alabama and in 1900 Callie Donia was the second oldest of eleven children.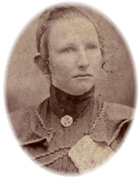 On October 16, 1904 she married John Franklin Osborn and together they had at least six children it appears. As noted above they were William Terrell, Ethel Irene, Edgar Franklin, Josie May and Bishop Marvin. Mollie, born in 1911, died in 1912. It is unclear when Frank and Callie Donia divorced or whether he remarried (his death certificate in 1949 stated he was divorced and son W.T. was the contact).
An aside: Some family trees indicate that Callie Donia married a third time on June 1, 1947 to George Thomas Collier, but there don't seem to be any facts to back that up. That, in addition to the fact that the George they refer to died in Sevier County, Arkansas in 1952 and there is no mention of Callie Donia.
Callie Donia was a homemaker who moved to Olney in 1967. She was a member of the Assembly of God Church and her son Ambrose Ray, also a member of the denomination, had served in World War II and later attended Southwestern Assemblies of God College (now University) in Waxahachie, Texas. This was of interest to me since I attended college there as well.
At the time of her death on October 6, 1974 at the age of eighty-nine, Callie Donia Fickling Osborn Bradshaw was survived by three daughters and five sons. She was buried next to Ambrose in Proffitt Cemetery.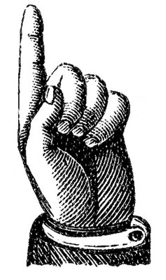 Did you enjoy this article?  Yes? Check out Digging History Magazine.  Since January 2018 new articles are published in a digital magazine (PDF) available by individual issue purchase or subscription (with three options).  Most issues run between 70-85 pages, filled with articles of interest to history-lovers and genealogists — it's all history, right? 🙂  No ads — just carefully-researched, well-written stories, complete with footnotes and sources.
Want to know more or try out a free issue? You can download either (or both) of the January-February 2019 and March-April 2019 issues here:  https://digging-history.com/free-samples/
Thanks for stopping by!