This unusual name is among the oldest known surnames, possibly of  Norse-Viking and Olde English pre-ninth century origins, according to The Internet Surname Database.  The name may have been derived from a combination of a Norse word, "kaka" (meaning cake) and the English word "brede".
Since many of the early surnames reflected a certain profession, it's likely Cakebread was an occupational name for someone who was a baker of fancy bread.  These were probably dainty cakes and small flat loaves, made of an especially fine and sweet flour called "cakebread".  A similar name of French origins, Blanchpain, would also indicate someone who was some sort of specialty baker.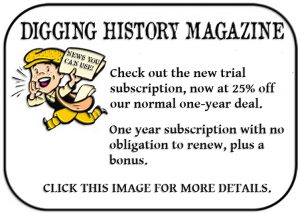 In 1109 Canterbury records mention Aedwinus Cacabread during the reign of King Henry I; in 1210 Alred Cake appeared on the pipe rolls of Norfolk; John le Kakier appeared on a1929 London record; Richard Cakebread was listed on the Subsidy Rolls of Suffolk in 1327.
Spelling variations include Cakebread, Cacabred, Cakebred, Cacabread, Cakbred and Cakebrede, although since the fourteenth century the spelling has been fairly consistent as "Cakebread."
Among the first Cakebreads to immigrate to America were Thomas and Sarah (Busby) Cakebread.  They are listed on a passenger list of the Winthrop Fleet, a group of eleven ships led by John Winthrop, who brought approximately one thousand Puritans to New England in the summer of 1630.  Thomas died in 1642 and Sarah married John Grout in 1643.
Jane Cakebread
The most infamous Cakebread who ever lived had to have been an English woman named Jane Cakebread:

The Los Angeles Herald published an obituary of sorts for Jane on December 18, 1898:
Jane Cakebread, for years a figure in the London police courts, is dead.  She held the record for convictions for drunkenness or disorderly conduct, having been found guilty of these offenses about three hundred times.
Jane Cakebread was an extremely interesting old woman – to study.  Physicians and those who teach temperance in strong drink finally decided that she was drunken because she liked drunkenness.  The police agreed with them.  When she was drunk she was violent and vicious; when she was sober, she was very repentant, and so remained until she got drunk again.
She was fifty-seven years old, so it is debatable if the habitual use of alcohol internally shortened her life.  Forty years ago she went from her home in Hartfordshire to London and became a parlor maid – and a smart one.  In forty years are 480 months.  It is fair to presume that Jane suffered on an average a fortnight's imprisonment on each of her 300 convictions; 150 months' imprisonment in all.  So in forty years in London she was in the lock-up twelve years and a half, and free – drunk or repentant – twenty-sever years and a half.
There is a tradition that Jane Cakebread was very handsome when young, but of late years, whatever her capacity as a professional drunkard, she could not have posed as a professional beauty.
Her chief claim to true fame must always be that she was the prime cause of Lady Henry Somerset's libel suit for $25,000 damages against William Waldorf Astor.  Lady Henry Somerset, as every one should know, is a wonderful and sincere advocate of temperance in strong drink.  Lady Henry studied Jane Cakebread and decided that she was not bad at heart, nor cruel, had never willfully harmed anybody but herself.  To rescue a brand from the burning Lady Henry induced Jane to enter the temperance home on her ladyship's Redhill estate, four miles from a saloon.  In a few days Jane had turned the home into a pandemonium, and at the end of three weeks Lady Henry turned her out as utterly unmanageable and because she corrupted other inmates.
A few days later Jane was again in a police court, and at Lady Henry's suggestion was examined as to her sanity.  The physician certified that she was irresponsible, and as a preliminary step she was sent to the Hackney Infirmary.  There the old woman, who was not bad at heart, nor cruel, kicked the medical officer, Dr. Gordon, in the ribs.  Soon the doctor became ill and two of his ribs proved to be broken.  On the Bowery they would have said "Jane kicked in his slats."
The Pall Mall Gazette was impolite enough to say repeatedly that Jane Cakebread's madness was caused by association with Lady Henry Somerset.  William Waldorf Astor was asked to withdraw these remarks and apologize.  He not only refuse to do either, but when Lady Henry began suit for libel, dared to assert justification as his defense, declaring in effect that Lady Henry and her associates by their methods or furthering intemperance, would drive nearly anybody mad.
The best lawyers in London were engaged by the parties to the suit, but it was settled out of court.  Mr. Astor apologized to Lady Henry, and the Pall Mall Gazette and twenty other papers paid the costs.  Now the tipsy Jane who provoked the suit is gone.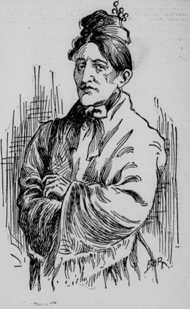 Another obituary headline called her an "Aged Inebriate", believing her to be seventy years old.  Jane had made her escape from the home after "she had hemmed one hundred and twenty towles, eighteen table cloths, and made a quantity of children's clothing", walking in stages back to London, "where she immediately began to make up for her prolonged abstinence.  When arraigned for her two hundred and eighty-fifty time, she was in a condition that the police officers described as 'hilariously drunk.'"
Jane hadn't been too keen on the idea of going to Lady Henry's temperance home in the first place:
I means on offense, but I'm not going to no 'ome – not I, at present, anyhow.  "Oh, it's not an 'ome at all," they says, and I'll do just what I likes, and perhaps that's so; but I'm going to my own friends, I am.
A prison missionary had tried to help her once and concluded that she had been "misjudged."  He pointed out that Jane had never been arrested for being "drunk and incapable", but rather for "disorderly conduct."  The missionary declared that one little drop of drink "drove the woman demented."  Articles and essays have been written about her, but most concluded she was beyond help.  She was said to have been the reason the Inebriates Act of 1898 was passed, wherein special homes were to be provided for habitual drunkards.
A record of the London police courts indicates that when imprisoned she would sing her favorite hymns or recite portions of the Bible.   Her memory was sharp; she could quote two chapters from the Book of Job.  She prayed on her knees, only to rise from those prayers and spew obscenities.  Clearly she was insane.
Her name began appearing in U.S. newspapers in the late 1800's.  For years, the London press made her story a "standing joke", according to the New York Times.  She was committed to the Claybury Lunatic Asylum in February of 1896 and died there in the fall of 1898.  The Hutchinson News (Kansas,  Sep 07 1893) had this to say about Jane Cakebread: "Jane takes the cake."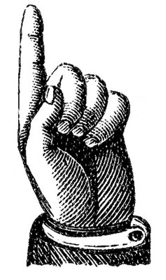 Did you enjoy this article?  Yes? Check out Digging History Magazine.  Since January 2018 new articles are published in a digital magazine (PDF) available by individual issue purchase or subscription (with three options).  Most issues run between 70-85 pages, filled with articles of interest to history-lovers and genealogists — it's all history, right? 🙂  No ads — just carefully-researched, well-written stories, complete with footnotes and sources.
Want to know more or try out a free issue? You can download either (or both) of the January-February 2019 and March-April 2019 issues here:  https://digging-history.com/free-samples/
Thanks for stopping by!