In the early days of American history, it was common for families to set aside a small plot of land on their farm for the family cemetery.  As time marched on, however, farm land gave way to more industrialization and large cities, or later what came to be called the "suburbs".  In some cases, no doubt, old cemeteries were moved elsewhere, but that wasn't always the case.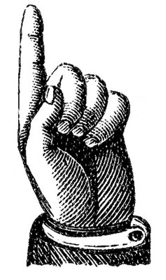 This article was published in the October 2018 issue of Digging History Magazine.  Preview the issue here or purchase here.
I invite you to check out Digging History Magazine.  Since January 2018 new articles are published in a digital magazine (PDF) available by individual issue purchase or subscription (with three options).  Most issues run between 70-85 pages, filled with articles of interest to history-lovers and genealogists — it's all history, right? 🙂  No ads — just carefully-researched, well-written stories, complete with footnotes and sources.
Want to know more or try out a free issue? You can download either (or both) of the January-February 2019 and March-April 2019 issues here:  https://digging-history.com/free-samples/
Thanks for stopping by!