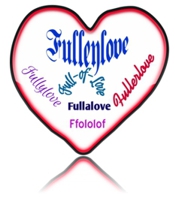 Today's surname, in honor of a day of love, is of English origin and dates back to medieval times. The Fulleylove surname gradually evolved from the early use of nicknames.  Sometimes nicknames were reflective of physical characteristics, peculiarities, even mental and moral attributes, habits of dress or occupation.
It's possible the nickname referred to an amorous person, or even a person of religious fervor and devotion.  The derivation came, most likely, from the Middle English phrase "full of love" which developed out the Old English word "luf".  According to the Internet Surname Database, the name may have been a direct translation of a pre-existing French name, Pleynamur (or Old French "pleyn d'amour") which means "full of love".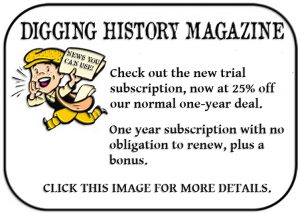 Records show a William Fuloflove on the 1332 Subsidy Rolls of Cumberland. Reginald (or Roger) Full-of-Love resigned his church position at Tottingham, Norfolk in 1433 and Ralph Full-of-Love was the rector in West Lynn in 1462. In 1649 the wedding of John Fullilove and Anne Reve was recorded in London.
It is believed that one of the first records of the name occurred in 1327 when Henry Ffuloflove was on the Subsidy Rolls of Cambridgeshire. Spelling variations of this surname include: Fullalove, Fullerlove, Fulleylove, Fullylove, and Fullilove. Whether or not a family crest was ever established is unclear, and the name appears to be somewhat uncommon.
Find-A-Grave lists several with this surname in New Jersey, a few in Arizona, Texas, Michigan and various other places, including England and Canada. Browsing through historical newspapers yielded several results referring to John Fulleylove, a Victorian artist from Leicester, England. After being trained as an architect he became an architectural and landscape artist whose work was known and appreciated around the world.
Two historical newspaper items containing references to the Fulleylove surname caught my eye. I find it especially fascinating to read eighteenth, nineteenth and early twentieth century newspapers. The first item, an "almost obituary", is from the March 30, 1850 edition of the New Orleans Times-Picayune: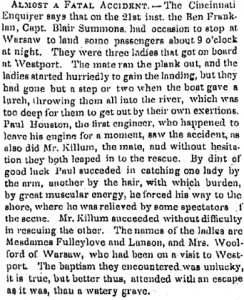 The other was a column entitled "Biblio-File" in the April 14, 1968 edition of the Independent Press-Telegram (Long Beach, California):
To end on a note of love, the amorous tendency is to be found in over a hundred forms among English surnames, starting with the Old English Leofman, and including Truelove and Dearlove, Prett(i)love, Sweeting, Sweetman, Dear, Dearing, Dearman and Darling, Loveman, Luffman and even Lemon. Not to mention Fullalove, Fullilove, Fulleylove, Spendlove, Spendlow and Spindlow, all "in the sense of pouring it out extravagantly."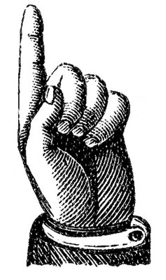 Did you enjoy this article?  Yes? Check out Digging History Magazine.  Since January 2018 new articles are published in a digital magazine (PDF) available by individual issue purchase or subscription (with three options).  Most issues run between 70-85 pages, filled with articles of interest to history-lovers and genealogists — it's all history, right? 🙂  No ads — just carefully-researched, well-written stories, complete with footnotes and sources.
Want to know more or try out a free issue? You can download either (or both) of the January-February 2019 and March-April 2019 issues here:  https://digging-history.com/free-samples/
Thanks for stopping by!