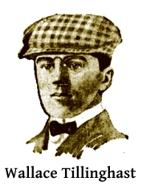 Orville and Wilbur Wright had made headlines six years earlier at Kitty Hawk, North Carolina with their "flying machine."  However, from mid December of 1909 to late January 1910, newspapers across the country perpetrated, and later renounced, a farcical tale which came to be called The Great Airship Hoax.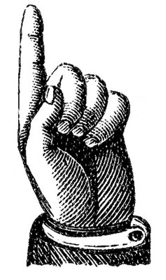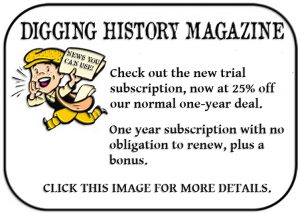 This article has been removed from the web site but will be updated, complete with footnotes and sources and featured in an upcoming issue of Digging History Magazine.  History is full of all kinds of hoaxes, schemes and frauds and the upcoming issue will highlight many of them which occurred during the Victorian Era ("O, Victoria, You've Been Duped!").  If you're a genealogist, there are genealogical fraud instances which merit caution.  These were featured in an article entitled, "Don't Be Duped: Genealogical Fraud", and published in the February 2018 issue of Digging History Magazine.  The issue also includes a list of surnames which might be "suspect".
I invite you to check out Digging History Magazine.  Since January 2018 new articles are published in a digital magazine (PDF) available by individual issue purchase or subscription (with three options).  Most issues run between 70-85 pages, filled with articles of interest to history-lovers and genealogists — it's all history, right? 🙂  No ads, just carefully-researched stories, complete with footnotes and sources.
Want to know more or try out a free issue?  That's easy if you have a minute or two.  Here are the options (choose one):
Scroll up to the upper right-hand corner of this page, provide your email to subscribe to the blog and a free issue will soon be on its way to your inbox.
A free article index of issues is available in the magazine store, providing a brief synopsis of every article published in 2018.  Note:  You will have to create an account to obtain the free index (don't worry — it's easy!).
Contact me directly and request either a free issue and/or the free article index.  Happy to provide!
Thanks for stopping by!