Tillinghast is an English locational surname meaning "one who came from Tillinghurst", according to the 4Crests web site, and a place where auctions were held.  While most family heraldry came into wide use during the Middle Ages, it appears that the Tillinghast family crest depicted above, might have been a sort of "hybrid" crest with the "Tilling" and "Hurst" families.
One family historian believes that the Tillinghast crest has never been confirmed by family researchers.  Those crests that have been in circulation for years and purported to be the actual family crest, don't appear to have been officially registered in England.  Thus, the origin of the crest depicted above is cast in doubt.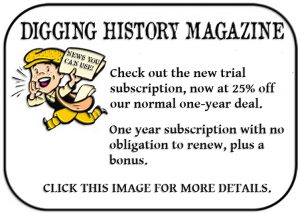 According to House of Names, the name was first found in Norfolk where a family seat was held as Lords of the Manor. Following the Battle of Hastings in 1066, William, the Duke of Normandy, granted land to his "victorious Barons." Barons, Bishops and Lords passed down land to their descendants who were known as "under-tenants".
The Norman system of assigning surnames identified the under-tenant with his land holdings to distinguish them from the senior (barons, bishops, lords) members of the family. House of Names believes that those who descended from the original under-tenants of Didlington or Dillington bear this surname.
Spelling variations include: Dillington, Dilinton, Dillenton, Dillonton, Dyllington, Dillyngton, Tillington, Tilington and many more. The Tillinghast Surname DNA Project, focusing on descendants of Pardon Tillinghast who was the "gateway ancestor" and progenitor of all American Tillinghasts, focuses on even more possible connections to other surnames.
Besides those names listed above as spelling variations, the DNA project includes a wider range of possible surnames tied to the Tillinghast name: Fillinghad, Fillinghart, Fillinghast, Tealinghurst, Lillengast, Thillinghast, Tickleass, Tiddlehurst, Tillinghass, Tillingrass, Tinklehurst, Tittinghurst, Tollinghost, Tillinghost, Willington and several more.
The goal of this particular DNA projects is to prove that participants are descendants of Reverend Pardon Tillinghast, who came to America in 1643 and settled in Providence, Rhode Island in 1645. His descendants include notable figures in American history like Julia Ward Howe, author of the Battle Hymn of the Republic and Stephen A. Douglas, the man who debated Abraham Lincoln in 1858 and later lost to him in the 1860 presidential election.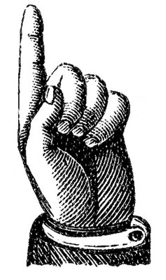 Did you enjoy this article?  Yes? Check out Digging History Magazine.  Since January 2018 new articles are published in a digital magazine (PDF) available by individual issue purchase or subscription (with three options).  Most issues run between 70-85 pages, filled with articles of interest to history-lovers and genealogists — it's all history, right? 🙂  No ads — just carefully-researched, well-written stories, complete with footnotes and sources.
Want to know more or try out a free issue? You can download either (or both) of the January-February 2019 and March-April 2019 issues here:  https://digging-history.com/free-samples/
Thanks for stopping by!