Iredel Wright was born to parents Henry Monroe and Rebecca (Cordell) Wright in December of 1859, according to the 1860 Census, this despite the fact that his tombstone reads December 12, 1860.  According to family historians, Henry who was born in 1826 had been adopted by a woman named Elizabeth Wright, so it's unclear who his parents were, or if in fact their names were also Wright.
Henry and Rebecca married in Tennessee and later moved to Pulaski County sometime in the 1850's and lived there the remainder of their lives. It appears that Henry registered in October of 1863 for service in the Union Army (the record was a bit hard to locate because he was listed as "Henry Right" – beware of bad spellers when you're looking for long-lost relatives!). Whether he ever served is unclear since his name didn't appear on an 1883 list of pensioners1, although there is a Henry Wright listed as a member of a Kentucky Union Regiment.2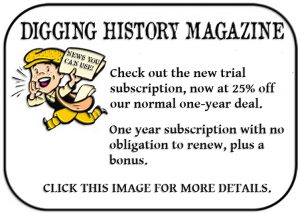 Pulaski County, according to The Kentucky Encyclopedia (p. 748), had Confederate sympathizers, but the majority of the population were Unionists. Unlike last week's subject, Simpson Socrates Nix (also a Kentucky resident), the Wrights (and Pings) were on the side of the North. Pulaski County sent twelve hundred men to the Union Army, and one of the worst Confederate defeats in the mountains occurred in the county on January 19, 1862.
Siotha Ping was born on February 12, 1868 in Pulaski County to parents William Green and Elizabeth Ping. Will was also a veteran of the Civil War, having enlisted sometime in the summer or early fall of 1863. Will's father Lewis also served and later applied for and received a government pension for his service.
According to family historians, Lewis enlisted as a Private in Company B of the 12th Regiment of the Kentucky Volunteer Infantry for a three-year term on October 12, 1861, and was mustered in on January 30, 1862. Lewis served faithfully until falling ill at Corinth, Mississippi, scene of one of the most devastating defeats for the Confederates in terms of casualties and deaths.
After being transferred to a hospital in Louisville, Kentucky he was mustered out on February 24, 1863. Sometime during his service, Lewis had contracted measles, which along with other diseases like typhoid fever, caused more deaths than battle wounds. As a result, Lewis wasn't able to perform manual labor for the rest of his life.
Iredel married Siotha Ping on December 28, 1882. Siotha was a couple of months shy of turning fifteen and Iredel had just turned twenty-three. Various family trees record that Matilda Elizabeth Wright was born on October 24, 1882. More children followed, as enumerated in the 1900, 1910 and 1920 censuses: Telia, William, Mary, Maggie, Smith, Millard Fillmore, Esau, and Marion Curry, Alva and Edward Harmon. The 1910 census indicates that Siotha was the mother of eleven children and ten were still living at that time.
On November 25, 1901, Iredel was appointed as U.S. Postmaster for Randall. Sometime between that date and the 1910 census, however, the Wright family moved to Oklahoma. In 1910 they were living in Carr, Tillman County, Oklahoma and in 1920 residing in Grayson, Jefferson County, Oklahoma. However, by 1930 Iredel and Siotha had returned home to Pulaski County and were living with Alva and his family.

On July 29, 1940 Siotha died at the age of seventy-two of kidney disease and hypertension. She and Iredel had been enumerated for the 1940 census in April and he was still farming at the age of eighty. Iredel lived four more years until his death on August 9, 1944 at the age of eighty-four. Iredel and Siotha are buried in the Goodwater Cemetery in Somerset.
I've been doing some research of late on my Pulaski County ancestors and had stumbled across some unique names (first and last) – that is, by the way, how I sometimes select subjects for these articles. In researching today's article, I found a family tree which included Will Ping and interestingly the tree was named "Ping-Stout family tree" which immediately piqued my interest because I have Stout ancestors. In fact, I have recently discovered that I have three Stout cousins who are also members of our local genealogical society.
Sure enough, this person and I share ancestors, Richard and Penelope Stout of Middletown, New Jersey. Theirs is a fascinating (and in the case of Penelope, harrowing) story which I'll have to write about sometime – stay tuned.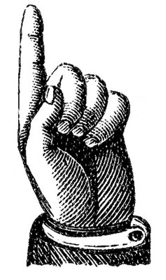 Did you enjoy this article?  Yes? Check out Digging History Magazine.  Since January 2018 new articles are published in a digital magazine (PDF) available by individual issue purchase or subscription (with three options).  Most issues run between 70-85 pages, filled with articles of interest to history-lovers and genealogists — it's all history, right? 🙂  No ads — just carefully-researched, well-written stories, complete with footnotes and sources.
Want to know more or try out a free issue? You can download either (or both) of the January-February 2019 and March-April 2019 issues here:  https://digging-history.com/free-samples/
Thanks for stopping by!