This ghost town in Young County, Texas was named after a part-time Methodist minister and storekeeper from Tennessee, Robert S. Proffitt,  who migrated to Hood County, Texas in 1852 and then moved to Young County in the early 1860's.  Robert and his sons were cattle ranchers and settled in area along the Brazos River and Elm Creek near Fort Belknap.
In 1862 the town was founded and Robert's son John later donated land for a cemetery, a Methodist Episcopal church, a school and a Masonic Lodge following the Civil War.  The area was perfect for cattle raising, but was plagued with Indian depredations.  Before the Civil War ended, a horrible event occurred on Elm Creek on October 31, 1864.  It came to be known as the Elm Creek Raid.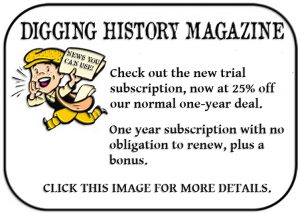 This area of Texas is of particular interest to me since my great-great-grandmother Louisa Elizabeth "Eliza" Boone Hensley Brummett Dodson (there's a story there I assure you!) and her family were ranchers in Jack County, east of Young County during this same period. Her obituary stated that she lived through those dangerous times of Indian depredations long before nearby Fort Richardson was established in that county. "She participated in the dangers and the privations of these formative days, attending the winning of the frontier when courage and determination were required in such large measure of those who could survive the trying ordeals of such a life."
On the day of the 1864 raid, several hundred Kiowa and Comanche Indians attacked settlers. Ten people were killed that day, including one young lady who was scalped, and the son of a black slave. Five soldiers belonging to a Confederate company were killed while pursuing the Indians. Two women and five children were also taken captive, but by the end of 1865 all had been returned or rescued.
Another raid occurred on July 17, 1867 in the same area. Three young men were herding cattle and an Indian party came upon them, killed and scalped them. One of the young men was Robert Proffitt's son, Patrick Euell Proffitt. Patrick and the other men, Rice Carlton and Reuben Johnson, all nineteen years old, were buried in a common grave which is today commemorated with an historical marker. Their grave was the first in what came to be called the Proffitt Cemetery.
John Proffitt, Robert's son, started a freighting business and later opened a store in 1894. In 1880 a post office was established and later a Baptist church was also built. The town thrived for several years, although by 1925 the post office was closed, the same year John Proffitt died. The town's population dwindled down to about fifty residents until in 1960 it rose to one hundred and twenty-five. County maps of the 1980's, however, indicated a rural settlement near Elm Creek that consisted only of a church, community center and cemetery.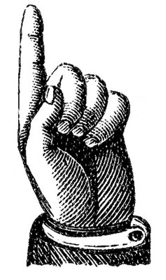 Did you enjoy this article?  Yes? Check out Digging History Magazine.  Since January 2018 new articles are published in a digital magazine (PDF) available by individual issue purchase or subscription (with three options).  Most issues run between 70-85 pages, filled with articles of interest to history-lovers and genealogists — it's all history, right? 🙂  No ads — just carefully-researched, well-written stories, complete with footnotes and sources.
Want to know more or try out a free issue? You can download either (or both) of the January-February 2019 and March-April 2019 issues here:  https://digging-history.com/free-samples/
Thanks for stopping by!