Simpson Socrates Nix was born on April 10, 1841 in Weakley County, Tennessee to parents Riley and Mary Ann (Alexander) Nix.  Riley and Mary Ann were born in North Carolina, both in 1820, and they married on October 17, 1838 in Henry County, Tennessee.  Their family was enumerated in Weakley County in 1850, but by 1860 they had relocated to Calloway County, Kentucky.
According to The History of Jasper County, Missouri, Riley was a farmer and also involved in local politics, serving as sheriff and public administrator.  A posting at Find-A-Grave seems to indicate that Riley's father was a slave owner in Tennessee, but it's unclear whether Riley owned slaves.  He and his family did, however, live in a part of Kentucky that was more sympathetic to the Southern slave states.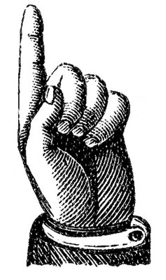 This article was enhanced, complete with sources, and published in the April 2018 issue of Digging History Magazine.  The entire issue was devoted to the Civil War. Should you prefer to purchase the article only, contact me for more information.
I invite you to check out Digging History Magazine.  Since January 2018 new articles are published in a digital magazine (PDF) available by individual issue purchase or subscription (with three options).  Most issues run between 70-85 pages, filled with articles of interest to history-lovers and genealogists — it's all history, right? 🙂  No ads — just carefully-researched, well-written stories, complete with footnotes and sources.
Want to know more or try out a free issue?  That's easy if you have a minute or two.  Here are the options (choose one):
Scroll up to the upper right-hand corner of this page, provide your email to subscribe to the blog and a free issue will soon be on its way to your inbox.
A free article index of issues is available in the magazine store, providing a brief synopsis of every article published in 2018.  Note:  You will have to create an account to obtain the free index (don't worry — it's easy!).
Contact me directly and request either a free issue and/or the free article index.  Happy to provide!
Thanks for stopping by!