Some Tombstone Tuesday articles just beg to be written because the subject lived such a long and purposeful life.  Today's article is one of those.
Mattie Grace Grob was born on January 16, 1892 in Leavenworth, Kansas to parents Mathias and Martha (Kuellmer) Grob.  Mathias was born in Germany in 1849 and immigrated with his parents to Ohio when he was four years old.  Martha was the daughter of German immigrants and was born in Ohio in 1854.  Mathias and Martha married on November 4, 1879 and to their marriage were born nine children, six of them living to adulthood, although their oldest child Elizabeth died at the age of thirty-six.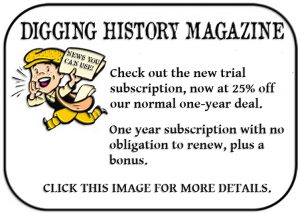 Mathias and Martha migrated to Kansas in 1883, where Mathias engaged in farming. His obituary noted that he was a self-made man, well-informed and a prosperous land owner. Early in adulthood he had become a Christian and loved to attend church. He was a generous person who diligently studied the Bible, able to hold forth on perplexing issues. In reading about Mattie's life, it's obvious her parents and their faith provided a great example to follow.
Mattie married Leo Seth Large on July 28, 1914. According to family historians, Leo's father wasn't around much during his childhood. His mother struggled to support her own children as well as those from James Large's first marriage. In 1916 his mother disappeared and Leo and Mattie took care of some of the younger children. Perhaps this is why they had only two children of their own: Helen Kathryn (1916) and Leo Harvel (1918).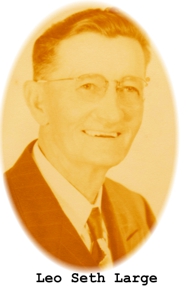 Leo was a truck farmer in Leavenworth County, Kansas, well known and respected by the community. After his retirement from farming, Leo and Mattie lived in DeSoto (Johnson County), Kansas. Mattie was a telephone operator for the city of DeSoto for several years. She was an active member of the local Methodist Church, volunteering her time to prepare meals for church dinners. She was also an expert gardener and a seamstress.
Leo died in 1962 of lung cancer and was buried in the DeSoto Cemetery. All through her life it appears Mattie Grace kept busy. I found several accounts of people who posted remembrances at Find-A-Grave. Mattie made such an impression on them and their memories are still vivid.
Like her father, she was a generous person, one friend remembering "you never left her house empty handed, whether it was a magazine, jar of jelly or a plant from her flower bed." Her children, six grandchildren and eleven great-grandchildren adored her.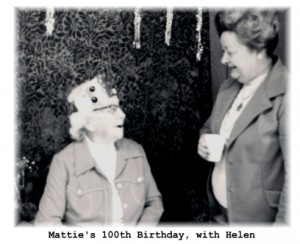 Mattie Grace Grob Large had a long and purposeful life. She celebrated her one hundredth birthday in early 1992 and was residing in a Topeka nursing home. She passed away a couple of months shy of her one hundred and first on November 8, 1992. Some of the stories I write make me wish I'd known the person. Mattie is one of those people and I hope you enjoyed her story.
I was actually researching another husband and wife, Abraham and Sarah Large, when I came across Mattie's story. In this holiday season of giving and goodwill, it seemed appropriate to tell Mattie's heartwarming story instead. I ran across another Mattie Large while researching Mattie Grace. I'll tell her story on Far-Out Friday – a true story you just can't make up!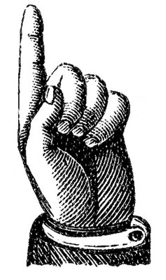 Did you enjoy this article?  Yes? Check out Digging History Magazine.  Since January 2018 new articles are published in a digital magazine (PDF) available by individual issue purchase or subscription (with three options).  Most issues run between 70-85 pages, filled with articles of interest to history-lovers and genealogists — it's all history, right? 🙂  No ads — just carefully-researched, well-written stories, complete with footnotes and sources.
Want to know more or try out a free issue? You can download either (or both) of the January-February 2019 and March-April 2019 issues here:  https://digging-history.com/free-samples/
Thanks for stopping by!