There were actually two towns in Arizona with the same name, one "Silverbell" and one "Silver Bell", situated about four miles apart.  Both were mining towns, but "Silverbell" has the most colorful history.
According to the Arizona State Museum, the first time any mining operations were recorded in the area was in the early 1870's when Charles O. Brown from Tucson began prospecting.  Throughout the 1870's Brown and his partners staked several claims, opened mines and built a smelter.  At the time Arizona was still a territory, and it would be several years before that part of the west was tamed enough to become a full-fledged state.  In that era without strong territorial authority, mining districts were established.
Miners elected a leader and recorder and committees set boundaries and enforced rules. Brown's operations fizzled and in 1890 two English companies came to the so-called Silver Bell Mining District, but their tenure was short-lived and there was little to show for the investment.
At the turn of the century, new mining interests bought up a substantial number of claims in the district. By 1901 there was enough activity in the area to warrant the establishment of a public school, with an enrollment of seventy-five students the first year. The two communities, Pelton and Atlas Camp, although small in numbers, were enumerated for the 1900 census.
Claims were sold in 1903 to the Imperial Copper Company, and soon afterwards the town of Silverbell was established. By 1905 the population of Silverbell had reached around one thousand. In 1904 a post office was opened. Silverbell, like many towns throughout the west, including a company store and the company's offices. The town also had a school, saloons, a Chinese bakery, barber, doctor, justice of the peace and a deputy sheriff.
Silverbell continued to expand and other businesses, including a company-owned hotel were added. There were some challenges for Silverbell, however. Good drinking water was hard to come by and had to be brought in by wagon or train. The water, stored in tanks, was piped to the town's residents.
Another challenge for the town was its penchant for violence. Despite the presence of a lawman, the area was plagued with murders and other acts of lawlessness. Before Deputy Sheriff Joe McEven arrived three murders had already occurred. James and Barbara Sherman, authors of Ghost Towns of Arizona, wrote that Silverbell was known as the "hell-hole of Arizona."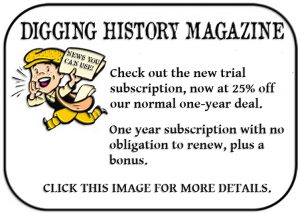 The lawlessness and drinking water issues bring up an interesting observation I made while researching the town's cemetery at Find-A-Grave. At the web site there are eighty-five interments listed, and someone has taken the time to find and post each and every person's death record. The cemetery has several young children buried there, some who died of enteritis, which I'm guessing might have been due to the lack of potable water.
There were a few people who died of illnesses such as typhoid fever, dysentery and tuberculosis. There were miners who died in mine accidents and there were some who were killed by violence. The majority of those buried (at least those listed at Find-A-Grave who probably had grave markers) in the Silverbell cemetery were originally from Mexico it appears, although the Arizona State Museum said other ethnic groups such as Papago, Chinese and Japanese made their home in Silverbell.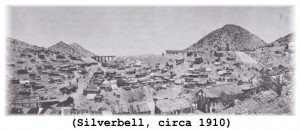 In 1910 the population of Silverbell was 1,118 persons living in 327 households. There were grocers, butchers, restaurant owners, musicians, teachers, carpenters, and more – and of course, as seen in most mining towns, prostitutes. The company operated a hospital and in 1910 there was also a movie house. The town's fortunes changed the following year, however.
By 1911 many businesses began to depart when Imperial overextended itself and declared bankruptcy. Its holdings were leased to American Smelting & Refining Company (ASARCO) and by 1919 ASARCO had acquired all of the assets of Imperial, including the railroad and smelter. The post office had closed in 1911 but was reopened in 1916.
The population of Silverbell temporarily rebounded after ASARCO assumed ownership, but by 1920 the price of copper fell and ASARCO turned their attention to other mining operations. Between 1920 and 1930 about five hundred people populated Silverbell, but by 1930 all copper mining had been shut down. In 1931 there were only about forty-five people and the post office closed for the last time in 1934. By 1954, Silverbell was totally abandoned.
ASARCO, although abandoning mining operations in Silverbell, continued to work other mines in the area. In 1954, just four miles southeast of Silverbell, they established the town of "Silver Bell". Mining operations at the new site actually seemed to have faired better until 1984 when copper prices again plummeted. The availability of potable water and a viable sewage system again added to the challenges. Houses fell into disrepair and in the late 1980's only a few homes and company buildings remained.
ASARCO purchased an old mine near the original Silverbell town site in 1989. It was noted in 2007, however, that the town is now abandoned with only a few company buildings, mine shafts and some junked vehicles remaining.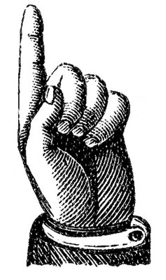 Did you enjoy this article?  Yes? Check out Digging History Magazine.  Since January 2018 new articles are published in a digital magazine (PDF) available by individual issue purchase or subscription (with three options).  Most issues run between 70-85 pages, filled with articles of interest to history-lovers and genealogists — it's all history, right? 🙂  No ads — just carefully-researched, well-written stories, complete with footnotes and sources.
Want to know more or try out a free issue? You can download either (or both) of the January-February 2019 and March-April 2019 issues here:  https://digging-history.com/free-samples/
Thanks for stopping by!