Marple is most commonly known as an English surname and most sources agree that it was a locational name referring someone who lived near a maple tree grove.  There are some mild disagreements about the specific location where the name emanated from.  For instance, this article later highlights a Marple (or Marpole) from Wales.
House of Names refers to the Marple family of Cheshire who lived at the manor of Marple, while other sources believe it originated from Yorkshire. Specifically, the Internet Surname Database argues that the town of Marples in Cheshire is not linked to the Marple surname (but I suppose might be linked to the Marples surname, a spelling variation).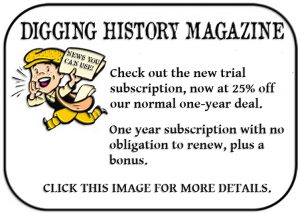 There were early occurrences of the name in Cheshire in the thirteenth century. According to 4Crests, the name is an Old English word, "merpel" and the earliest records show "Merphull" and "Merpel" being used in Cheshire, both without surnames.
In the fourteenth century, Thomas de Mapples was listed on the Yorkshire tax roll of 1379. Still, it's certainly possible that the Marple (or Marples) surname originated from the town in Cheshire. The first spelling of the village was recorded in 1248 as "Merpel". Of course, there are many spelling variations, including: Marple, Marples, Marble, Marbles, Merple, Merpel, Merble, Merbles, Marpole and more.
One of the first (if not the first) Marple to come to America was David Marple who settled in Pennsylvania.
David Marple
The records for David Marple and his family are a bit sketchy, although I found one source with some interesting deductions as to his history. It appears that he was Welsh, or at least half-Welsh, probably born in Radonshire to parents Thomas and Rebecca (Jones) Marple (or Marpole because Rebecca Marpole is seen in Pennsylvania records later).
David and his wife Jane (Morgan??) were married before coming to Pennsylvania in the early eighteenth century. A group of Welsh Baptists had arrived in 1687:
By the good Providence of God, there came certaine persons out of Radonshire, in Wales, over into the Province of Pennsylvania, and settled in the township of Dublin, in the County of Philadelphia.
As was the case with so many people of faith in seventeenth century England, religious persecution compelled them to make the journey across the Atlantic. Parliament had passed a religious tolerance act in 1689, but by the end of the century the Church of England was again pressuring other faiths to conform.
In 1701 Thomas Griffith, Baptist minister, brought several other individuals with him from South Wales, although the list doesn't include David and Jane Marple. It may be that they arrived between 1701 and 1703 because records show that Rebecca Marpole was added to the Pennepek (Pennepack) church around that time, perhaps after first attending a church in Newcastle, Delaware. Pennepack church records also indicated that David and Jane had been baptized in Wales (date unknown because entry was torn away).
One family researcher implies that Jane might have been related to Thomas Griffith somehow, she having a half-brother named Benjamin Griffith. Their research also includes a theory that possibly David and Jane were second cousins.
According to Pennsylvania and New Jersey church records, David died in Lower Dublin, Philadelphia, Pennsylvania at the age of seventy-five. He was a member of the Lower Dublin Baptist Church according to the same church record.
Many family researchers believe he is buried at the Old Pennepack Baptist Church (also known as the Lower Dublin Baptist Church). Someone has placed a grave stone there, but the church's record of burials listed on their web site believes it's possible the David Marple buried there is another David Marple (there appears to have been several descendants with the same name). The Old Pennepack Baptist Church has a long and storied history, founded in 1688, but where he is buried may be a mystery.
It appears that David's descendants began to migrate away from Pennsylvania to Virginia and then to what became West Virginia. In case you missed it, this week's Tombstone Tuesday article was about Albinus Reger Marple, who I believe is one of David's descendants. You can read that article here.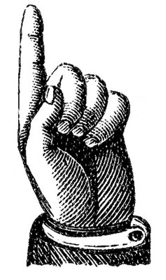 Did you enjoy this article?  Yes? Check out Digging History Magazine.  Since January 2018 new articles are published in a digital magazine (PDF) available by individual issue purchase or subscription (with three options).  Most issues run between 70-85 pages, filled with articles of interest to history-lovers and genealogists — it's all history, right? 🙂  No ads — just carefully-researched, well-written stories, complete with footnotes and sources.
Want to know more or try out a free issue? You can download either (or both) of the January-February 2019 and March-April 2019 issues here:  https://digging-history.com/free-samples/
Thanks for stopping by!