Albinus Reger Marple was born on January 27, 1834 in Lewis County, Virginia to parents John Weaver and Ruth (Reger) Marple.  It's possible that his first name was a family name, evidenced by a record of someone named Albanus Marple in Pennsylvania.  Most family researchers believe that Albinus' grandfather John Abram Marple was the son of Enoch Marple, Sr. of Philadelphia, who later migrated to Virginia.  His middle name, of course, was his mother's maiden name.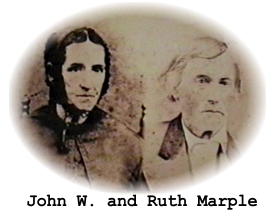 Research revealed more than one spelling of his name, but it is spelled "Albinus" on his grave stone, with alternate spellings on various records of Albinos, Albinas and Albenus. Albinus married Mary Jane Post, daughter of Daniel and Mary Post on February 1, 1855 in Upshur County, Virginia (eventually West Virginia). The children (rather unusually named) born to their marriage were:
Mandema "Dem" (1856)
Louvernia "Vernie" (ca. 1859)
Seleucus "Luke" Eumenis (1860)
Nevada "Vadie" (1866)
Achilles Landolus "Dolus" (1872)
In 1860 Albinus and his family were enumerated in Buckhannon (Upshur County). At that time Upshur County was still part of Virginia. However, when Virginia voted to secede from the Union in April of 1861, the delegates west of the Allegheny Mountains opposed the move.
On May 15, 1861 the anti-secessionists of western Virginia convened their own convention in Wheeling and began to make plans for their own state in support of the Union. On June 20, 1863 Congress granted statehood to West Virginia.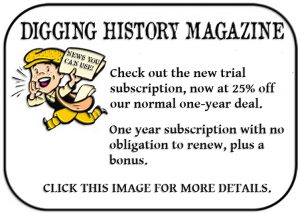 However, during the Civil War, the state was considered a border state like Delaware, Maryland, Kentucky and Missouri. Apparently, Albinus and his brother Addison were sympathetic to the Confederate cause, at least at the war's beginning. Both deserted the Rebel Army shortly after enlistment and both surrendered to private citizen Joseph Strager, as noted in an article entitled Men In Gray: Confederate Soldiers of Central West Virginia by Ralph P. Bennett.
On October 19, 1863, the brothers took an oath of allegiance to the Union and were sent north. According to Bennett, it was common for the Union to send former Confederate soldiers north of the Ohio River. Bennett further described the predicament Albinus and Addison, much like other former Confederate soldiers, faced:
The Marple brothers like many others wished to serve the cause of the Confederacy, yet their loyalty was in conflict with their awareness of the sufferings and privations of their families who lived behind enemy lines. A letter in the 31st Virginia Infantry by John M. Ashcraft, from the wife of Private William W. Stockwell to her soldier husband states , having hard time out of provisions, no crops, will come to you, meat [sic] me at Staunton. Many soldiers requested detached duty to spy on Union activities and hopefully recruit soldiers but often their primary motivation was to visit home and family. By 1864 the declining fortunes of the Confederacy caused morale to plummet and desertions increased markedly.
Albinus and his brother survived the war and returned to Upshur County to farm. A short biography of Albinus was included in The History of Upshur County, West Virginia, published in 1907. At that time he owned three hundred and eighty acres of fertile land along Hackers Creek. Albinus and Mary Jane were members of the Westfall Chapel Methodist Protestant Church.
Albinus died on September 9, 1908 and a few months later on January 20, 1909 Mary Jane passed away. Both are buried in the McVaney Cemetery in Upshur County.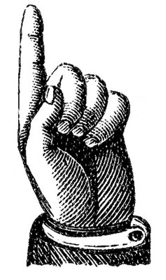 Did you enjoy this article?  Yes? Check out Digging History Magazine.  Since January 2018 new articles are published in a digital magazine (PDF) available by individual issue purchase or subscription (with three options).  Most issues run between 70-85 pages, filled with articles of interest to history-lovers and genealogists — it's all history, right? 🙂  No ads — just carefully-researched, well-written stories, complete with footnotes and sources.
Want to know more or try out a free issue? You can download either (or both) of the January-February 2019 and March-April 2019 issues here:  https://digging-history.com/free-samples/
Thanks for stopping by!