Jesse J. Bird was born in Patrick County, Virginia on June 2, 1831 to parents Benjamin and Lucy (Grady) Bird.  Benjamin served for about six months during the War of 1812 in Virginia's militia, as evidenced by a pension application submitted by Lucy.  Benjamin died in 1837 when Jesse was about six years old.
Jesse, the oldest child, struck out on his own at the age of nineteen. In 1860 he was working as a farm laborer in the St. Mary's Township of Hancock County, Illinois. In 1864 he left Illinois after hearing about gold discovered in Montana the year before.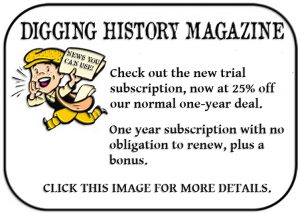 After arriving in Virginia City he had no problems securing employment. According to An Illustrated History of the State of Montana, Jesse worked to install water works in the town, earning one hundred dollars a month. After finishing that work, he worked in the mines and prospected.
After giving up mining, Jesse purchased a ranch near Virginia City. In 1873 after working the ranch for three years he sold it and settled on one hundred and thirty acres of land, remaining there the rest of his life. He apparently had never taken a wife until in 1878 he married Elizabeth Morgan, a Canadian. Census records indicate they had one child together, Franklin, born in either 1878 or 1879. Elizabeth died on September 7, 1885 and most family researchers believe Franklin died sometime that year as well.
When Jesse left Virginia, his family, mother Lucy and his other siblings, remained there. His sister Charity Ann remained with her mother and in 1880 she still lived with Lucy who was the seventy-two years old. When or why they migrated to Montana isn't known, but on October 3, 1895 Lucy died in Montana at the age of ninety-five.
Charity, five years younger than Jesse, continued to live with him and was his housekeeper. She passed away in 1901. In 1910 Jesse was still enumerated as a farmer at the age of seventy-eight and his nephew (probably great-nephew) Ralph Bird, aged fifteen, was living with him. By 1920, Ralph was still single, had a housekeeper and hired man and owned the farm. Jesse died on January 11, 1920 and the census was taken in April, so it's possible that Ralph inherited the farm from Jesse since his only son had died at a young age.
According to the Montana history source cited above, Jesse Bird was one of "Montana's worthy pioneers". Politically he was said to have first been a Whig, a political party later merged into the National Republican Party. Following the collapse of the Whig Party, Jesse became a Democrat and then a Populist. Jesse was a good man, maintaining a "good and worthy character, and by those who [knew] him best he [was] most highly respected."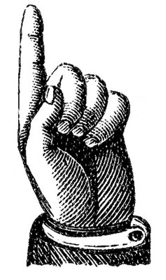 Did you enjoy this article?  Yes? Check out Digging History Magazine.  Since January 2018 new articles are published in a digital magazine (PDF) available by individual issue purchase or subscription (with three options).  Most issues run between 70-85 pages, filled with articles of interest to history-lovers and genealogists — it's all history, right? 🙂  No ads — just carefully-researched, well-written stories, complete with footnotes and sources.
Want to know more or try out a free issue? You can download either (or both) of the January-February 2019 and March-April 2019 issues here:  https://digging-history.com/free-samples/
Thanks for stopping by!