Have you noticed it's almost Thanksgiving, which means Christmas is just around the corner,  which means the baking season is upon us.  All of which usually makes me start thinking of what kind of outrageous chocolate chip cookies I'll bake this year!  So a little history is in order today – who invented the chocolate chip cookie anyway?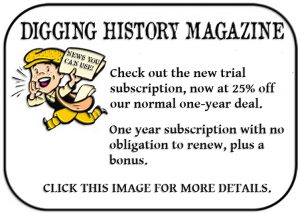 Ruth Graves Wakefield was responsible for this so-called "accidental" invention.  She was born on June 7, 1903 to parents Fred and Helen Graves in East Walpole, Massachusetts.  In 1924 Ruth graduated from Framingham State Normal School (now Framingham State University) with a degree in household arts.
With her degree she taught home economics at Brockton High School for two years before marrying Kenneth Donald Wakefield in June of 1926. Between the years of 1926 and 1930, Ruth worked as a dietician and food lecturer and the couple had two children, Kenneth and Mary Jane. In 1930, in the middle of the Great Depression, Kenneth and Ruth purchased a building which had originally been a toll house in Plymouth County, Massachusetts.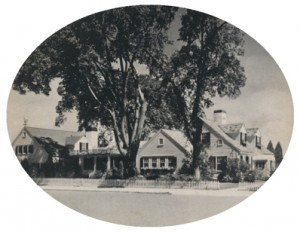 The house was built in 1709 and originally used as a sort of way station for travelers, a place for a change of horses and a respite for travelers, who enjoyed a meal while the horses were changed and the road tolls paid. In keeping with its original purpose, Kenneth and Ruth restored it and named it the Toll House Inn, furnished in classic colonial styles. Still, it was a risky proposition given the economic situation, and after purchasing and remodeling it the Wakefields had only about fifty dollars left to work with.
The operation was so small that, according to The Great American Chocolate Chip Cookie Book: Scrumptious Recipes & Fabled History From Toll House to Cookie Cake Pie by Carolyn Wyman: "When more than one of the seven tables were taken, salad plates from their limited supply of dishware would be whisked away from one table only to reappear a few moments later freshly washed and bearing dessert at another."
The beginnings may have been shaky, but by Christmas they needed several employees to assist them. The inn seemed to be in perpetual remodeling mode as they added to it over the years. The inn became a popular destination, especially for large events, and Senator John F. Kennedy and his father were patrons as well as celebrities like Joe DiMaggio, Gloria Swanson, Betty Davis and more.
Ruth's lobster dishes were what first made her famous, and she had a large collection of New England recipes which she inherited from her grandmother, along with her own recipe creations. Every January the Wakefields took a vacation overseas and Ruth always came back with new recipes to try. She seemed to have a knack for knowing just how to make it from scratch on her own.
Her first (small) cookbook, Toll House Recipes Tried and True, was first published in 1931 and reprinted twenty-eight times until by 1954 it had grown into a book with over eight hundred recipes. Her desserts were particularly well-known and service superb as guests were often greeted personally by the Wakefields. Ruth became famous for her Toll House cookie recipe, but truly the woman was a dessert-genius. Her Indian pudding was lauded by none other than Duncan Hines – in 1947 he proclaimed it one of his favorites.
The "accidental" story claims that she was making a recipe of Butter Drop Do cookies and wanted to add chocolate. Another story said she was missing nuts and decided to add the chocolate pieces. With no bakers chocolate on hand she decided to chop up a semi-sweet chocolate bar in pieces instead. At least one version of the story goes that she assumed that after stirring the chocolate pieces into the dough, the two would somehow melt together and make the cookie chocolate. But, instead of melting, the pieces came out as bits of chocolate scattered in each cookie, and she first called them Toll House Crunch Cookies.
However, the restaurant promoted itself as a military machine or factory production line, geared to smooth-running cohesion, as Wyman pointed out. "Long-range planning and constantly studied personnel are reflected in an operating teamwork flawless in its unruffled perfection. Confusion is unknown."
So, as Wyman noted, it seems unlikely that Ruth would not have all needed ingredients on hand, and she thought the whole "substitute chocolate for nuts" story was preposterous. One story told by an employee over the years had its own flair. George Boucher would tell how one day he heard vibrations from the mixer which caused chocolate stored on a shelf above it to fall into the dough.
It wasn't until the 1970's when Ruth finally explained what had really happened. For years the restaurant had served a thin butterscotch nut cookie with ice cream. Her customers loved them and she wanted to try something different, so she devised the Toll House cookie recipe, working on it while returning from a trip to Egypt.
Another point Wyman made was that the story about Ruth thinking the chunked chocolate would melt into the cookie dough was unlikely given her background in culinary arts and a household arts degree. She had studied food chemistry and knew chocolate chunks would not melt into the cookie making it chocolate through and through. Instead, Ruth and her pastry chef Sue Brides worked together to create a new cookie to serve with ice cream.
Ruth had, of course, used Nestlé chocolate in her recipe. While several chocolate companies wanted her to endorse their products, Ruth stuck with Nestlé, and on March 20, 1939 gave the recipe to them for one dollar. The recipe was changed over the years by Nestlé, but what a stroke of luck for them, eh?
If you search the internet you will find all the "accidental" stories in one form or another. In truth, I almost fell for them too, but they were beginning to be a bit confusing and convoluted. So, I kept searching and stumbled upon Wyman's book, an obviously well-researched and thoughtful book (although I only read a synopsis in Google Books). I find this so often whether I'm researching an article for the blog or genealogy — you just have to keep digging until you find the truth!
So, the moral to the story is you just can't believe everything you read on the internet … but you probably (hopefully) already knew that. Happy baking season!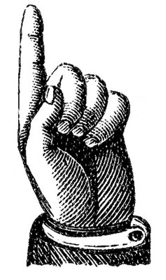 Did you enjoy this article?  Yes? Check out Digging History Magazine.  Since January 2018 new articles are published in a digital magazine (PDF) available by individual issue purchase or subscription (with three options).  Most issues run between 70-85 pages, filled with articles of interest to history-lovers and genealogists — it's all history, right? 🙂  No ads — just carefully-researched, well-written stories, complete with footnotes and sources.
Want to know more or try out a free issue? You can download either (or both) of the January-February 2019 and March-April 2019 issues here:  https://digging-history.com/free-samples/
Thanks for stopping by!