This surname is interesting to me because as I began to research it I discovered that one of its spelling variations is the same as some of my ancestors (Fulcher).  I would have never made the connection, but I will soon be researching that further.
The Folger surname is believed to be of Germanic origin and probably first seen in England when William the Conqueror and his forces crossed the English Channel.  The spelling at that time might have been slightly different as "Foulger" or "Fulcher" (or "Fulchar").  The theory about those bearing the surname is plausible since Fulcher/Fulchar broken down translates as "Folk" (people) and "Hari" (army), or "people's army".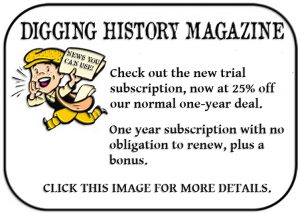 Spelling variations include: Fulcher, Foulger, Folger, Fulker, Folker, Futcher, Fuge, Fudge, Fullager and many more. The name first appeared in Lincolnshire and Derbyshire around the time of William the Conqueror. According to House of Names, "the Fulchers were known as the Champions of Burgundy and records were found of the name spelt Fulchere in Normandy (1180-1195). They also note that the Folger surname could have been derived from an Anglo-Saxon word "folgere" which means a free man who attended someone else.
The Folger name is, of course, synonymous with "the best part of waking' up is Folgers in your cup"™. First though, a little about the earliest Folgers to come to America. John Folger and his son Peter immigrated to America, landing in Boston and eventually settled on Nantucket Island. Peter was also the grandfather of one of the most famous Americans, Benjamin Franklin.
Peter Folger
Peter Folger was born in 1617 in England to parents John and Meribah (Gibbs) Folger and his family came to America around 1635, first settling around Watertown, Massachusetts. In 1644 Peter married Mary Morrell (or Morrill). Peter may have attended university before immigrating because he was skilled in mathematical sciences, working as a surveyor of both Martha's Vineyard and Nantucket.
At one point Peter became a Baptist and after moving to Nantucket was said to have evangelized the local Indians and performed baptisms, assisting Reverend Thomas Mayhew. Peter and Mary had several children: Joanna, Bethiah, Dorcas, Eleazar, Bethsheba, Patience, John, Experience and Abiah (Benjamin Franklin's mother).
As Nantucket was in the beginning stages of settlement, five persons were chosen to survey it, Peter being one. For his services apparently he was granted a half share of land in July 1663, provided he came to live there within a year with his family and agree to serve as interpreter with the Indians. Peter agreed and spent the rest of his life on Nantucket, immersing himself in the civic affairs of his community.
In addition to his mission work with the Indians, he also served as clerk of courts for several years. Peter made his mark, garnering recognition from Cotton Mather, who believed him to be a learned and pious person. A poem Peter wrote and published in 1675/1676 was included in his grandson's autobiography, entitled A Looking Glass for the Times, or the Former Spirit of New England Revived in this Generation. He may have established himself as one of the first to advocate freedom of religious belief for all, be they Quakers, Catholics, Anabaptists or Puritans.
James Athearn Folger
James Athearn (J.A.) Folger was descended from Peter Folger through his son Eleazar, and was born on June 17, 1835 to parents Samuel Brown and Nancy Hill Folger. Samuel was a master blacksmith who invested in the manufacture of tryworks, a trywork being the most prominent feature located aft of the fore-mast on a whaling ship, and also purchased two ships.
In 1846 a fire destroyed the family business and eleven year-old James helped his family rebuild. In 1849 gold fever gripped the nation and fourteen year-old James set out with his older brothers Henry and Edward that fall to seek out their fortunes in California. They boarded a ship for Panama, hiked across the Isthmus and caught a ship to California on the other side, arriving on May 8, 1850.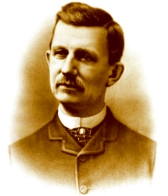 By the time the three Folger young men arrived, there wasn't enough money left to allow all three to travel from San Francisco to the gold mining towns. James remained in San Francisco to earn his way to the mines while his brothers proceeded without him.
Commercially roasted coffee had been around since the beginning of the nineteenth century, but considered a luxury by most. Ground coffee had not even been conceived of yet. That would soon change, however, when William H. Bovee hired James to erect the first mill in San Francisco to produce ground coffee, The Pioneer Steam Coffee and Spice Mills.
James worked for Bovee for almost a year before he saved enough to join his brothers. He agreed to also take samples of coffee and spices and take orders from general stores throughout mining country.
When James returned to San Francisco in 1865, he had apparently succeeded well enough to become a full partner of Pioneer. In 1872 he bought out his partners and renamed his company J.A. Folger & Co. In 1861 he married Eleanor Laughran and together they had four children.
After James became the sole owner his focus turned to producing bulk-roasted coffee which was delivered in drums and sacks to stores. His son James, Jr. worked in the family business and took over after his father died on June 26, 1889.
I've been conducting research for a friend this year (see my articles here and here) and found she was related to a host of famous families who all lived on Nantucket, including the Folgers, Macys, Bunkers, Coffins and Starbucks. With this new insight on the origins of the Folger name and its possible roots in the German name Fulcher, I'm excited to see if perhaps I might have a connection to the Folgers further down the line. Stay tuned . . . if perchance I find out someday I'm also related to Benjamin Franklin, you'll definitely hear about it here!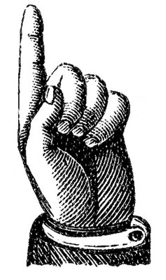 Did you enjoy this article?  Yes? Check out Digging History Magazine.  Since January 2018 new articles are published in a digital magazine (PDF) available by individual issue purchase or subscription (with three options).  Most issues run between 70-85 pages, filled with articles of interest to history-lovers and genealogists — it's all history, right? 🙂  No ads — just carefully-researched, well-written stories, complete with footnotes and sources.
Want to know more or try out a free issue? You can download either (or both) of the January-February 2019 and March-April 2019 issues here:  https://digging-history.com/free-samples/
Thanks for stopping by!