His name literally meant "man-killer" or "people-killer" in Choctaw – and even today he is still considered the most heroic Oklahoman who served in World War I.  As one web site put it, Joseph Oklahombi was a "Choctaw, Doughboy, Code Talker and Mighty Warrior."
Joseph Oklahombi, a full-blood Choctaw, was born on May 1, 1894 (or 1895) in the Kiamichi Mountains of McCurtain County, Oklahoma Indian Territory.  He married Agnes Watkins and they had at least one child, Jonah.  The book Comanche Code Talkers of World War II, states that Joseph, an orphan, was underage and lied about his age.  Not sure about that because if he was born in 1894 or 1895 he would have been over twenty-one years old in 1917 — hardly underage.
It is implied on his World War I draft registration record that perhaps Joseph and Agnes hadn't been married long and had no children yet because the reason he gave for exemption from service was "support of wife". A bit of puzzlement, however, as his registration record says that he was a "Farmer (in Jail)".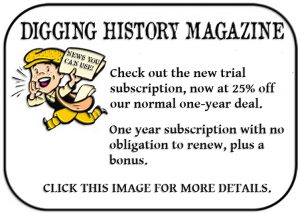 Joseph and Agnes lived in a remote area with few neighbors, and according to the Choctaw Code Talkers Association, Joseph walked from his home to Idabel, county seat of McCurtain County, to enlist. I couldn't find any official records as to when he actually entered the service, but he joined hundreds of Native Americans, who although not yet citizens of the United States at the time, volunteered to go overseas and fight the Germans. As the Texas Military Forces Museum web site described it, Choctaw warriors were faithful to serve along American soldiers, "fulfilling a prophecy by Pushmataha, a Choctaw chief who died in 1827, that the Choctaw 'War Cry' would be heard in many foreign lands."
Private Joseph Oklahombi joined the army and was assigned to the Thirty-Sixth Division, Company D, 141st Infantry, probably sent to Europe following training sometime in the spring of 1918. In October 1918 several Choctaw soldiers (including Joseph), in both the 141st and 142nd, were called upon to send and translate messages in their native tongue to thwart the Germans who had already broken radio codes several times. According to The American Army and the First World War, the Choctaw language had no words for such terms as "machine gun" and "casualties", so instead they used phrases like "little gun shoot fast" and "scalp".
On October 8, Joseph and twenty-three fellow soldiers who had been cut off from the rest of their company came upon a large group of Germans (a machine gun placement). Joseph is said to have crossed "No Mans Land" several times going back and forth with coded messages and assisting the wounded.
At one point he went about two hundred yards in the open against artillery and machine gun fire. After rushing one of the German gun nests, he seized the machine gun and began firing on the enemy. The Americans held the enemy at bay for four days and captured one hundred and seventy-one Germans. For his acts of bravery, Joseph was awarded the Silver Cross by General Pershing and the Croix de Guerre by the French.
Oklahombi was a skilled marksman, believed to have killed the enemy by the dozens according to several accounts. One day he had come upon a group of Germans pausing for a meal and resting in a cemetery that was surrounded by high walls and a gate. Joseph covered the gate with intense fire and may have killed as many as seventy-nine.
After returning home from the war, Joseph went back to his life as a farmer. He didn't talk much about his war experiences, but as the world again began assembling for war again in the late 1930's and early 1940's, he was prepared to serve again if necessary.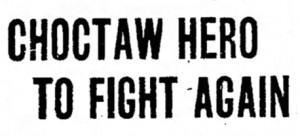 By that time Joseph was in his mid-forties and son Jonah was working with the Civilian Conservation Corps in Idabel. He followed world events and in October of 1940 was quoted as saying, "The United States must prepare and do it immediately." He believed "the European war is more horrible than the World war." He added that he wasn't in favor of war, "but if the peace of the United States is molested, we must be prepared to defend ourselves."
As all men of a certain age were required at that time Joseph registered for the draft in 1942, but never called to serve. He was said to have been reluctant to talk about his war experiences, at one point deciding he would no longer speak English. When honored at a public reception at Southeastern State College, he only spoke in his native Choctaw language. At one point he was offered a Hollywood movie role, turning it down because he refused to leave his home in Oklahoma.
According to the Miami (OK) Daily News-Record, Joseph applied for a pension but wasn't successful in receiving one until 1933 when he received twelve dollars a month. After the pension was terminated, Joseph was left destitute and appealed for help in 1937. A newspaper article about his plight brought job offers and he took one at a Wright City lumber company. His fellow Choctaw tribesman often honored him at their tribal dances and celebrations.
Sadly, Joseph Oklahombi was struck and killed by a truck while walking along a road on April 13, 1960. The man driving the panel truck was charged with manslaughter. Joseph Oklahombi was buried with military honors in Yashau Cemetery near Broken Bow, Oklahoma. His name appears with his fellow Choctaw Code Talkers at the Choctaw War Memorial in Tuskahoma, Pushmataha County, Oklahoma.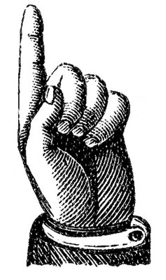 Did you enjoy this article?  Yes? Check out Digging History Magazine.  Since January 2018 new articles are published in a digital magazine (PDF) available by individual issue purchase or subscription (with three options).  Most issues run between 70-85 pages, filled with articles of interest to history-lovers and genealogists — it's all history, right? 🙂  No ads — just carefully-researched, well-written stories, complete with footnotes and sources.
Want to know more or try out a free issue? You can download either (or both) of the January-February 2019 and March-April 2019 issues here:  https://digging-history.com/free-samples/
Thanks for stopping by!