This surname was a bit of a challenge to research.  The word "Thing" is so commonly used today, even in a slangy-sort-of way, it's definitely hard to find a way for a search engine to yield the desired results.  But there is at least one interesting theory as to the origins of this somewhat unusual surname.
It is believed to have been a medieval surname, dating back hundreds of years, and could have been a nickname for a slender or lean person, according to the Internet Surname Database.  The name may have derived from an Olde English word "thynne" which could have also referred to a location, a village in East Yorkshire by the name of "Thwing" and literally meaning "long and thin."  A spelling variation related to that theory may have been "Thying".
House of Names had the most interesting theory, however, because they believe it derives from a name which is not even close in spelling or pronunciation. Their theory is that the name was originally "Botfield" or "Botville", introduced in England when two men named Geoffrey and Oliver Bouteville arrived from France around 1180.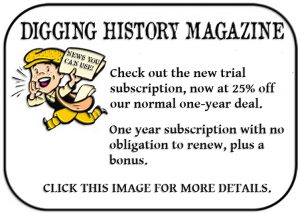 From their lineage came a man named "John Boteville" who counseled at Lincoln's Inn and was referred to as "John of th'Inn". House of Names admits, however, that the name could just have well arisen out of intermarriage between the Botville and Thynne families.
If that's the case, then there are several unusual spelling variations, including: Botfield, Botville, Boteville, Botfeld, Botevile, Thynne, Tyne, Tine, Tynes, O'Tyne, Thinn, O'Thinn, Thin, Then, Them and many others. (House of Names)
Early Things in America
One of the earliest Things to come to America was Jonathan Thing, born in 1621. It does get a little confusing, though, because there were several people with that exact name, at least two of them with the rank of Captain. Another Captain Jonathan Thing appears to have been born around 1654 and died in 1694, supposedly by a self-inflicted gunshot as he was falling from his horse. Those two Jonathan Things may have been father and son as both appear to have lived in Rockingham County, New Hampshire.
There seems to have been a concentrated population of Things in both Maine and New Hampshire, and perhaps a few of the Things intermarried with some of the historic Nantucket families. For instance, Abigail Coffin married Bartholomew Thing. For more on the Coffin surname and history you can read an article here.
Unusually Named Things
Just browsing through Find-A-Grave entries, I saw some unusual Thing names. For instance, Blanche Arlene Thyng Thing was born in 1896 and died at the age of one hundred in 1996. She is buried in York County, Maine. Her father William Thyng married Georgia Coffin (some of the Coffins migrated to Maine from Nantucket). Blanche's husband was Ralph Shepley Thing.
Ralph's parents were Ether and Adelaide Thing. Apparently someone transcribed Ether and Adelaide's marriage record incorrectly and he is referred to as Esther S. Thing quite often. The official Massachusetts marriage record clearly spells his name "Ether" and the Methodist Church record sort of looks like "Esther". Nevertheless, I'm betting Blanche and Ralph were perhaps distant cousins, each with a slight variation in the spelling of their surname.
Datus Thing was born in Maine in 1847 and died at the age of seventeen. Converse M. Thing was born in Maine in 1834. Hannah Thing Thing, another likely cousin marriage, was born in York County, Maine in 1805. A couple of "royal names" I ran across: King David Thing who was born in York County, Maine in 1858 and Prince Thing born around 1853 in Maine. These two "royals" were probably cousins because they don't appear together in the same family on the 1860 census records.
Sad Things
Prince may have been the son of the last Thing I'll mention – Levi, born around 1807 in Maine – since the name appears on the 1860 census, right above his brother "No Name Thing", said to have been one year old(?). Levi was a farmer and according to the census records of 1850, 1860 and 1870 held property valued from $250 to $500 over that span of years. By 1870 several of his children, including Prince, still lived with him and his wife Roxanna.
However, by 1880 something radical had happened to Levi. Roxanna is not enumerated with him, even though Levi is listed as married and a boarder with the William Charles family of Rome, Kennebec, Maine (same town and location Levi had been enumerated in for the previous three censuses). There must have been a sad story, for Levi's occupation was listed as "town pauper" . . . poor Thing.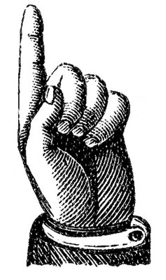 Did you enjoy this article?  Yes? Check out Digging History Magazine.  Since January 2018 new articles are published in a digital magazine (PDF) available by individual issue purchase or subscription (with three options).  Most issues run between 70-85 pages, filled with articles of interest to history-lovers and genealogists — it's all history, right? 🙂  No ads — just carefully-researched, well-written stories, complete with footnotes and sources.
Want to know more or try out a free issue? You can download either (or both) of the January-February 2019 and March-April 2019 issues here:  https://digging-history.com/free-samples/
Thanks for stopping by!