Danforth
The Danforth surname is a locational or habitational name, possibly meaning "ford in the valley" or someone dwelling in a hidden ford or settlement.  It may refer to locations in England such as: Darnford in Suffolk, Great Durnford in Wiltshire or Derford Farm in Cambridgeshire (House of Names).
The name Derneford first appeared in the Domesday Book of 1086 without a surname and may have been a form of the Old English word "Dierneford".  In 1200 the name Darneford (no surname) was recorded in Surrey.  There are several spelling variations: Danforth, Danford, Danforde, Danforthe, Damforth and more.
Four early immigrants of the Danforth clan came to New England in 1634: Nicholas Danforth, father and sons Thomas, Samuel and Jonathan Danforth.
Nicholas Danforth
Nicholas Danforth, a minister, was born in 1589 in Suffolk.  He married Elizabeth Symmes, but she died in 1629 before the family emigrated in 1634.  Nicholas brought his children Thomas, Samuel, Jonathan and daughters Anna, Elizabeth and Lydia.  The Danforths were conservative Puritans who fled England to escape religious persecution.
After arriving in the Massachusetts Bay Colony, Nicholas immersed himself in civic affairs as a member of the general court, and became one of Cambridge's leading citizens.  When he died in 1638 he left his land to Thomas, as well as the care of his younger children.
Thomas Danforth
Thomas Danforth was born in 1623, so at the time of his father's death he was but fifteen years old.  By 1643 he had been admitted as a freeman to the colony, granting him the right to vote and to participate in civic affairs.  He married Mary Withington in 1644, and like his father, was a  conservative Puritan.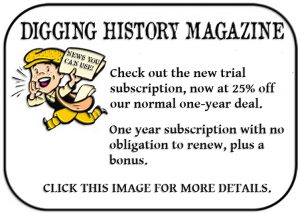 At that time, most Puritans would have been especially critical of the Quakers – in 1659 three Quakers were executed by public hanging in Boston.  King Charles II was not pleased about the mistreatment of Quakers and demanded they be allowed to express their religious beliefs freely.  Thomas helped draft a response to the King, declaring that colonists believed their government ultimately triumphed except in specific cases where there was conflict with English law.
Thomas participated in the founding of Harvard College, serving as its treasurer from 1650 to 1669.  By the 1670's King Charles was placing more demands on colonists regarding trade and freedom to express one's religious beliefs.  Thomas staunchly opposed those demands and even ran for governor in 1684 – narrowly losing.  The loss, however, did grant him some power with the post of deputy governor.
For a brief time in 1692, Thomas Danforth, as acting governor, played a small part in the initial Salem witch trial proceedings.  Thomas served as one of the presiding judges of the Superior Court beginning in April.
Having inherited his father's lands, Thomas started out well and continued to amass wealth and property.  He lived near Harvard and also owned a large tract of land (ten thousand acres) in Framingham, once called "Danforth's Farms."  Thomas and Mary had several children: Sarah, Mary, Samuel, Thomas, Jonathan (two named Jonathan), Joseph, Benjamin, Elizabeth and Bertha.  Mary died in 1697, followed by Thomas' death in 1699.
Samuel Danforth
Samuel Danforth, born in 1626, came to New England with Nicholas in 1634.  Following Nicholas' death, Samuel went to live with Thomas Shepard, pastor of a Cambridge church.  By 1643, he had graduated from Harvard, remaining there until 1650 as a tutor.  According to Danforth Genealogy, "he was destined for the ministry in accordance with the expressed desire of his mother, who died when he was but three years old."
Samuel studied astronomy at Harvard and later published three almanacs containing his own original poetry, as well as calendars, tide and astronomical dates and brief bits of New England history.  Samuel kept meticulous church records and a journal which contained details of significant events such as the comet Orion in 1652, eclipses and more.
In 1651 he married Mary Wilson and together they had several children, many who died in infancy (and their names used again): Samuel, Mary, Elizabeth, Sarah, John, Mary, Elizabeth, Samuel, Sarah, Thomas, Elizabeth and Abiel, born after Samuel died.  Samuel Danforth, pastor of a church in Roxbury at the time, died at the age of forty-eight years in 1674.
Jonathan Danforth
Jonathan Danforth, youngest son of Nicholas and Elizabeth Danforth, was born in 1628.  He married Elizabeth Powter in 1654 and a few years later moved to Billerica, a new town established by residents of Cambridge.  Like his father and brothers, he participated in civic affairs as a selectman, town clerk and captain of the local militia.
His skills as a land surveyor were put to use as the town of Billerica was settled.  He helped lay out farms, towns and highways in Massachusetts and throughout the region.  Records indicate that he surveyed parts of New Hampshire as early as 1659.  His last survey was dated March 1702, so Jonathan was active well into old age.  His surveys of New England helped further expansion and settlement throughout Massachusetts and beyond.
Jonathan and Elizabeth had eleven children: Mary, Elizabeth, Jonathan, John (twice and both died in infancy), Lydia, Samuel, Anna, Thomas, Nicholas and Sarah.  Elizabeth died in 1689 and the next year Jonathan married Esther Champney.  Jonathan died in 1712 at the age of eighty-five.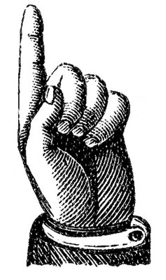 Did you enjoy this article?  Yes? Check out Digging History Magazine.  Since January 2018 new articles are published in a digital magazine (PDF) available by individual issue purchase or subscription (with three options).  Most issues run between 70-85 pages, filled with articles of interest to history-lovers and genealogists — it's all history, right? 🙂  No ads — just carefully-researched, well-written stories, complete with footnotes and sources.
Want to know more or try out a free issue? You can download either (or both) of the January-February 2019 and March-April 2019 issues here:  https://digging-history.com/free-samples/
Thanks for stopping by!