I've been reading a series of books about Swedish immigrants who came to America and settled in central Kansas beginning in the late-1860's.  According to the Kansas Historical Society, eastern immigration companies sent agents to Europe to encourage settlement in the western part of America.  For many Europeans it was seen as an opportunity to have access to good farm land and a chance to make a better life for their families.  Many of those Swedish communities that sprung up in central Kansas are still around today and thrive.  Today's ghost town, obviously, was one that didn't make much of itself.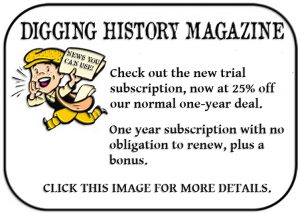 In 1868 Major Leonard N. Holmberg, a man claiming to have royal Swedish blood coursing through his veins, came to the area in Kansas which would later become McPherson County.  The story goes that he had been a lieutenant in the Swedish army and had been given the position of Major in the Union Army during the Civil War.  Thereafter, he preferred to be referred to as "Major".
Holmberg named the town he proposed to build on his property "Sveadal", a derivative spelling of his homeland Sweden, and built a general store. In 1869 he was appointed as both the postmaster and justice of the peace, but according to Ghost Towns of Kansas, "the latter was a dubious title since he always carried a gun and often used it to scare his farm laborers, just to 'get 'em going.'"
His neighbors on the other side of Smoky Hill River weren't too happy about how he treated his fellow man – some claimed he was "possessed of the devil." His reputation didn't earn him any high marks and he eventually lost his government positions. In addition to the general store, Holmberg had built an odd-looking eight-sided house with a wooden tower which he used to watch his farm laborers and keep an eye out for Indians.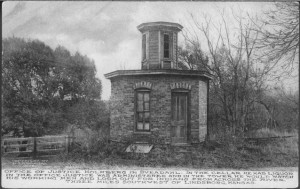 The general store would also become the first court house and on March 6, 1870 a meeting was held there to organize McPherson County. Even though there wasn't much to Sveadal at that time, it was named temporary county seat after an election held on May 2. That summer a military company was organized and Major Holmberg took command of the unit.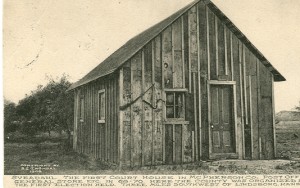 Settlers were still streaming to the area, but by 1871 Sveadal showed little sign of growth or the promise of future growth. Whether that was due to the behavior and reputation of its "leading citizen" is not clear. Nevertheless, the post office was closed that year and the county seat was moved to nearby Lindsborg. Lindsborg, another Swedish settlement, and perhaps built on more solid values and reputation, would thrive and Sveadal would fade away.
For the 1875 Kansas census and the 1880 United States census, Leonard Holmberg was enumerated as a farmer and resident of the Smoky Hill township. In the late 1980's when Ghost Towns of Kansaswas published, the courthouse/general store was still standing and being used for a tool shed, situated on the outskirts of Lindsborg.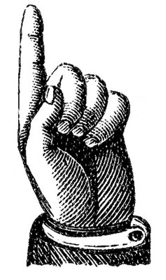 Did you enjoy this article?  Yes? Check out Digging History Magazine.  Since January 2018 new articles are published in a digital magazine (PDF) available by individual issue purchase or subscription (with three options).  Most issues run between 70-85 pages, filled with articles of interest to history-lovers and genealogists — it's all history, right? 🙂  No ads — just carefully-researched, well-written stories, complete with footnotes and sources.
Want to know more or try out a free issue? You can download either (or both) of the January-February 2019 and March-April 2019 issues here:  https://digging-history.com/free-samples/
Thanks for stopping by!