There at least two schools of thought regarding the origins of today's surname.  Ultimately, it appears to me that its origins were most likely Germanic, although the first settlers who came to America in the 1630's came directly from England.  Two sources indicate the name had English origins with different meanings, and they state:
An English variant of Monger (Dictionary of American Family Names).
*The name was brought to England during the Norman Conquest of 1066 and was a locational name "of de la Monceau", meaning hill or mound.  In the thirteenth century records show two people, one named Robert de Muncella in County Wiltshire and another named Robert de Munceaux in County Norfolk (4Crests.com)
For the English theory, spelling variations of the name might include "Monger", "Mungor" or "Mounger" (and probably others).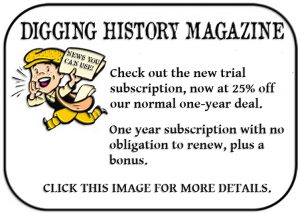 The other source, House of Names, traces the name back to its Germanic origins. Their theory is that the name derives from the German word "ungarn" which means "someone from Hungary (a Magyar)." The name, was first seen in Bohemia, "where the name was closely identified in early medieval times with the feudal society that played a prominent role throughout European history. Bearers of Munger would later emerge as a noble family with great influence, having many distinguished branches, and become noted for involvement in social, economic and political affairs."
Spelling variations of the German surname include Unger, Ungerer, Ungarer, Ungare, Ungars, Ungers, Ungert and many more, according to House of Names.
If true regarding Germanic roots, why did the first Munger immigrating to America come from England and not Germany? In 1915, the Munger family history was published by J.B. Munger of Springfield, Massachusetts, spanning the years from 1639, when J.B.'s ancestor Nicholas Munger arrived, until 1914.
J.B. believed that Nicholas was "the individual personally responsible for our being here." He further explained:
As to the individual, I have answered: NICHOLAS MUNGER. As to the nationality, English; evolved through the "melting pot" from several of the Teutonic tribes who came across from the far east of Europe, gradually moving westward. The historian has said that "The tribes which later constituted the German nation, lived along the shores of the Caspian Sea. The vanguard of the tribes which swept across the middle of Europe from Asia to the West, were the Celts. After them came the Teutonic tribes, and the hard crowded Celts were forced out upon the westernmost edge of Europe, across the channel to the British Isles, where they are represented to this day by the Welsh, the Irish, and the Highland Scots."
Immigration records, at least those of the nineteenth century, seem to lean more heavily in favor of Germanic origins (Germany, Switzerland and Bohemia), this according to New York passenger lists. Nevertheless, J.B. Munger believed that the majority of those bearing the Munger surname at the time his research was published were directly descended from Nicholas Munger, an Englishman. Oh, and he had his own theory as to the name's meaning as well:
Monger: Anglo-Saxon Mancgere. Originally a merchant of the highest class. Aelfric's Mancgere is represented as trading in purple and silk; gold, wine, oil &c. The Mancgere (merchant) of Saxon times was a much more important personage than those who, in our day, bear the name. He was the prototype of the merchant princes of the nineteenth century; he was a dealer in many things which the ships-men brought from many lands." (From English Surnames)
Admittedly, J.B. Munger was aware that the name was seen among English, German and the Dutch (with various spellings). A Swedish variation of the name would be "Mungerson." He related a story that a United States government official, once visiting Geneva, Switzerland, was told his name (Munger) was German and was to be written as "Münger" which would have rendered the pronunciation of the "u" as "e" or "ew".
He stated he had never attempted "researches on the 'other side,' but have confined our labors to this country [England]. We know the first arrival came from England; that he spelled his name MUNGER, as did his children and grandchildren, and following generations, and as it is yet spelled by his descendants in the territory where he first established himself in AMERICA as a 'Freeman.'"
Nicholas Munger
J.B. Munger claimed to have very little definitive information regarding Nicholas. Although his name did not appear in ship passenger records, many believed that Nicholas came to America with the Henry Whitfield colony and was apprenticed to William Chittenden, a member of the company which settled the town of Guilford, Connecticut.
In 1652 Nicholas took the Oath of Fidelity and became a Freeman. In that day one had to have attained the age of at least twenty-one before being granted such status, so perhaps Nicholas was born around 1630 or 1631. He was referred to in Henry Goldham's will as a son-in-law, which could have also meant step-son, according to J.B. Munger. Given the fact that Nicholas later married, the step-son theory seems the most plausible.
Nicholas married Sarah Hall on June 2, 1659 at Guilford and died on October 16, 1668 after he and Sarah had two sons, John and Samuel, in the early 1660's.
Asahel Munger
Asahel Munger was born in Fairhaven, Connecticut in 1805 to parents Daniel and Eunice Munger. J.B. Munger had very little to say about Asahel in his book, but history records that Asahel met a tragic end around 1840 while serving as a missionary.
In the preface to his published diary, it indicates that Asahel and his wife Eliza were sent out from the North Litchfield Congregational Association of Connecticut and left for the journey west from Oberlin, Ohio. They were sent out as missionaries in 1839 with fellow missionary J.S. Griffin to the Oregon Territory. They were said to have traveled with fur trappers and wintered with Marcus Whitman, a missionary to the Cayuse Indians.
Asahel began a journal on May 4, 1839, essentially a long letter to his mother which detailed their arduous journey. Eliza was sick quite a bit and along the way they encountered bands of Indians in late May. However, on June 1 Asahel recorded that they hadn't been "molested at all by the Indians."
It appears that their journey continued seven days a week, perhaps even on the Sabbath. Asahel would often record the Sabbath as "a dreary day". On June 9, "this is a gloomy Sabbath only for the presence of Jesus." A week later he wrote again of a dreary Sabbath:
Oh how we need a Sabbath, our hunters went out to kill game, slaughtered 2 Buffalo and one Elk either of which had more meat than was consumed. The trust of my soul is in God. I will lean on Him. It is good to get near Him in time of trouble.
On June 30, they traveled on, Asahel communing with God as he traveled along. By July 7 they had reached the encampment of the American Fur Company and had the opportunity to have church services, preaching to both white men and Indians.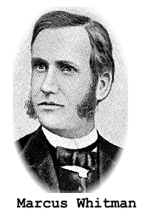 After learning that Marcus Whitman was in need of a carpenter, Asahel struck a deal and the Mungers would spend the winter with the Whitmans. Their relationship was cemented early on – Whitman's wife Narcissa declaring, "It seems as if the Lord's hand was in it in sending Mr. and Mrs. Munger here just at this time, and I know not how to feel grateful enough."
The missionary board that was sponsoring the Whitmans warned, however, against fraternizing with so-called "independent" missionaries. Still, Marcus found the Mungers to be quite useful in service to his own mission. He wrote his board that: "He is a good house carpenter. In that time I hope he will finish our house & make some comfortable furniture & some farming implements."
The Whitmans, notwithstanding their Board's warnings, seemed to be pleased with their association with the Mungers. However, a few months later something went wrong – Asahel seemed to have gone quite mad. Narcissa wrote a friend: "Our Brother Munger is perfectly insane and we are tried to know how to get along with him."
Marcus concluded that the Mungers must be sent home. "He has become an unsafe man to remain about the Mission as he holds himself as the representative of the church & often having revelations." However, by this time the fur caravans were no longer operating and no one could be found to escort the Mungers back East. By this time, Asahel and Eliza also had a young child.
Instead of heading back East, the Mungers traveled further west to the Willamette Valley with two other missionary families. The move apparently did nothing to improve Asahel's mental state. Just before Christmas of 1840, Asahel died after "attempting to demonstrate a miracle by driving nails into his hands, then burning them in the fire", according to the National Park Service web site.
What caused Asahel to lose his sanity is unknown, and certainly a tragic tale given how his life ended. Eliza married Henry Buxton not long afterwards it appears, perhaps in 1841. The Whitmans later met their own tragic end in 1847 (look for that story one day on this blog).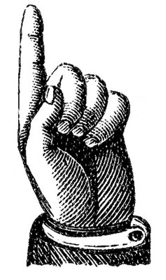 Did you enjoy this article?  Yes? Check out Digging History Magazine.  Since January 2018 new articles are published in a digital magazine (PDF) available by individual issue purchase or subscription (with three options).  Most issues run between 70-85 pages, filled with articles of interest to history-lovers and genealogists — it's all history, right? 🙂  No ads — just carefully-researched, well-written stories, complete with footnotes and sources.
Want to know more or try out a free issue? You can download either (or both) of the January-February 2019 and March-April 2019 issues here:  https://digging-history.com/free-samples/
Thanks for stopping by!