The Purchase surname originated as an occupational name, although it's uncertain when the name began to be used as a surname and passed down to succeeding generations.  According to New Dictionary of American Family Names, the name referred to "one who acted as a messenger or courier; a nickname for one who obtained the booty or gain; one who pursued another."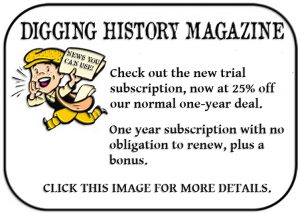 House of Names indicates this surname is "a classic example of an English polygenetic surname, which is a surname that was developed in a number of different locations and adopted by various families independently. That is what I came across when researching this week's Tombstone Tuesday article (read it here) on Philander Purchase.
The spelling variations encountered in my research for that article proved to be a bit overwhelming to trace (at least in the limited amount of time normally assigned to research for an article). Some of the known spelling variations of this surname include: Purchas, Purchass, Purches, Purchis, Purkiss, Purkess, Purkis, Purkeys, Purkys, Purkes … and I'm sure more. Possibly all related, but confusing for family researchers.
Aquila Purchase
One of the first people bearing this surname to make, or should I say attempt to make, the trek across the Atlantic to New England was Aquila Purchase. Aquila was born in 1589 to parents Oliver and Thomazine Purchase in Sommerset, England. In 1625 he was appointed as master of the Trinity School in Dorchester, a position he held until he departed for New England in 1632.
Aquila, his wife Ann and their children (it appears Ann was with child) left Weymouth, England, headed for Dorchester, Massachusetts. However, Aquila never made it to the shores of America. He died at sea but his family survived; his son John appears to have been born in 1633 after Ann arrived with her children.
Despite the fact that Aquila never lived in America, he still had an impact on its history. Interestingly, from his line came the thirteen President of the United States, Millard Fillmore:
Henry Squire (c1563-bef1649); Somersetshire, England, had a daughter:
Ann Squire (1591-1662), who married Aquila Purchase (c1588-c1633), in 1614, and had a daughter:
Abigail Purchase (1624-1675), who married Sampson Shore (c1615-c1679), in c1639, and had a son:
Jonathan Shore (1649-1724), who married Priscilla Hathorn (b. 1649), in 1669, and had daughter:
Phoebe Shore (1674-1717). who married Nehemiah Millard (1668-1751), in 1697, and had a son:
Robert Millard (1702-c1784), who married Hannah Eddy (c1704-1739), in 1726, and had a son:
Abiathar Millard (1744-c1811), who married Tabatha Hopkins (b. 1745), in 1761, and had a daughter:
Phoebe Millard (1780-1831), who married Nathaniel Fillmore, Jr. (1771-1863), in 1796, and had a son:
Millard Fillmore (1800-1874), 13th President of the United States.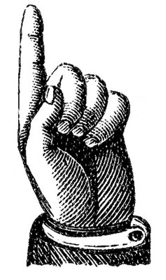 Did you enjoy this article?  Yes? Check out Digging History Magazine.  Since January 2018 new articles are published in a digital magazine (PDF) available by individual issue purchase or subscription (with three options).  Most issues run between 70-85 pages, filled with articles of interest to history-lovers and genealogists — it's all history, right? 🙂  No ads — just carefully-researched, well-written stories, complete with footnotes and sources.
Want to know more or try out a free issue? You can download either (or both) of the January-February 2019 and March-April 2019 issues here:  https://digging-history.com/free-samples/
Thanks for stopping by!