Nathaniel Bowditch arrived at Hilton Head and discovered the temperature to be 120 degrees in the shade! NOTE: If you missed Part One of this story, you can read it here. His regiment was ordered to Aquia Creek on August 25 and he was resigned to the inevitability that they would be engaged in battle. He asked his family to "not feel anxious if you do not hear from me for several days. I go forward with perfect confidence in my heavenly Father, and know that whatever he does is for the best."
The regiment did indeed engage the enemy and on September 7 they lost thirty men (some taken prisoner). They were on the move constantly that month, although they missed the bloody engagement at Antietam. What Nathaniel didn't mention to his family was that in truth his regiment was not doing well at all, primarily due to the condition of their horses, but in general morale was especially low as well.
Nevertheless, he had plenty to do and occasionally engaged the enemy. Late in September he was dispatched as a scout with a team of eight men. They came upon the enemy, numbering perhaps seventy-five to one hundred and decided to retreat. Even in retreat Nathaniel still lost three men, and was later upbraided by his commanding officer for not firing at the enemy. From that point he vowed to never let that happen again: "If I ever get another chance, no man shall accuse me of not doing my whole duty. I will do so, even if I fall in the attempt."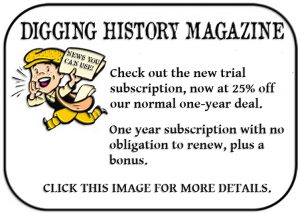 October of 1862 began with a policing action involving Union soldiers who were drunk and disorderly and later court-martialed. It was not a pleasant task confronting his fellow soldiers. "This is the first time I have ever had any thing of the kind happen to me, and I hope it will be the last." Meanwhile, conditions were worsening for the troops – rain, wind and inadequate covering made for a miserable existence. The horses continued to struggle and there had been no pay for over four months. To his family: "You will excuse me if have said any thing I ought not – I am alive and well."
On October 30, Nathaniel was promoted to first lieutenant and by November 3 the regiment had arrived at Hagerstown, "penniless with their rags and tags". By the end of the month his regiment had arrived at their winter headquarters near Falmouth, Virginia. Upon inspection, his regiment gained the approval of the commanding General for appearance and discipline.
In recognition of his skills and leadership, Nathaniel was promoted to Adjutant of his regiment on December 1, 1862. Although grateful for the appointment, he found some of his duties "irksome" enough to consider resigning. His family, as always, encouraged him to remain in his new position. His mother made remarks that proved to be the deciding factor: "There's no such word as fail . . . 'what man has done, man can do,' is another homely phrase, but a good one to think of."
Nearing the end of January, 1863 Nathaniel had received orders from General Burnside that his regiment would be advancing to Fredericksburg. He realized the mission would be dangerous, and in a letter to his mother, prepares his family for the possibility they may never see him again:
My Darling Mother,
To-morrow morning we leave, and shall probably have some hard work; for we are going to cross the river. I have just received an order from General Burnside, which certainly looks like it. I will give you a copy of it . . . I send this order that you may see what is expected of us. This may be the last letter you will receive from me. If so, you must know that I have always tried to do my duty to the best of my ability, although it has been at times hard work to please everybody. . . I must now bid you good-by, with love to all my friends and relations.
In early February his regiment was sent on an expedition to destroy a bridge over the Rappahannock River, undertaken in harsh weather – "It was one of the hardest times we have ever had." February continued to bring even harsher weather and by the 22nd (Washington's birthday) he was writing about the "ignoramuses of the North demanding an onward movement while the snow is a foot and half deep."
On February 26, Nathaniel informed his family of his promotion to serve Colonel Duffié as his Aide-de-camp, as well as the position of Acting Assistant Adjutant-General of the entire brigade. He was keenly aware of the challenges ahead.
Around March 5, in a letter to his mother, Nathaniel wrote of his contentment and happiness with his new job and pleased to be working with Duffié, whom he called "a very pleasant man." In approximately ten days he was hoping to receive a furlough and be able to see his family. On March 12, he wrote that he was very happy with his new post, working until midnight some nights and up again early the next morning. "This gives you an idea of what my life is – at work from morning till night; but, for all that, I like it, and don't think I ever felt happier in my life."
On March 15, 1863 Nathaniel wrote what would be his last letter to his family. He alluded to leaving the next morning with "eleven hundred and sixty-six men, on some sort of a raid; but I don't know, as yet, where. We are to be gone four days or so; and then I shall, in all probability, be on my way home; so that you must not be surprised if I pop in on you any night towards the end of the week, or the first of next."
His "surprise visit" never happened, at least not as he envisioned. As his father Henry wrote, "He said the truth. 'On the first day of the next week,' his dear but dead body was resting again under his parents' roof." After returning from a bridal party of one of Nathaniel's closest friends, Henry received a telegram, dated March 18, 1863 at Potomac Creek: "Nat shot in jaw; wound in abdomen; dangerous. Come at once."
Henry rushed toward Washington, D.C., but Nathaniel had already died by the time he arrived. Nathaniel's brigade had been dispatched to Kelly's Ford, a crossing on the Rappahannock River. They had been ordered to cross it and, if possible, attack and cut off Generals Jeb Stuart and Fitzhugh Lee's cavalry.
About 4:00 a.m. on Tuesday, March 17, most of the brigade headed out and later engaged the enemy that day. Many horses were shot and killed and several soldiers wounded. Colonel Duffié's horse threw him into the river. Adjutant Bowditch, however, escaped unharmed in that day's first engagement. Later in the day parts of the brigade again faced the enemy's cavalry – the rebels "yelling like demons, and apparently confident of victory."
The First Rhode Island surged ahead and met the enemy head-on causing them to flee. So excited were they to have routed the enemy and taken several prisoners, however, they didn't notice another wave of rebel forces charging upon them. Eighteen Union soldiers were captured and, unfortunately, Lieutenant Nathaniel Bowditch was wounded after killing three rebels.
Apparently he had charged ahead into the enemy's ranks, well ahead of the command he was leading and found out too late than he had no support. Upon discovering his dilemma he had attempted to turn back, but instead received a sabre blow to the head and was shot in the shoulder.
Henry, before publishing his memoir, had asked an officer who witnessed the battle scene whether his son had acted in a rash or un-military manner – did he perhaps throw his life away? The officer did not hesitate to state, "What he did, he did exactly in the line of duty, not rashly or carelessly. It was his place to lead; and he did so, most bravely, even to the sacrifice of his life."
After being thrown from his horse, Nathaniel lay helpless and was fired upon several times – one man threatened to blow his brains out. He was shot in the abdomen and the attending surgeon later determined this was probably the fatal shot. Nathaniel continued to lay on the ground until he determined for certain the identity of a fellow soldier who was passing by. He asked for assistance and was lifted onto a horse, leaning over its neck as they proceeded out of the field.
Along the way two surgeons had seen him and believed him to be mortally wounded, to which Nathaniel replied, "Well, I hope I have done my duty; I am content." One of the surgeons had asked having done his earthly duty was he ready for the next. The surgeon asked if he believed in Christ and had assurance of his sins being forgiven. Nathaniel answered in the affirmative.
Still, Lieutenant Bowditch lingered, suffering great pain, and two ambulance rides only added to his suffering. Around 11:00 p.m. on March 18 the attending doctors believed he was slipping away. Dr. Holland "gently drew up his arms, crossed them upon his manly breast, and spoke kindly to him." He later fell gently asleep at the age of "twenty-three years, three months, and twelve days."
His funeral service was held in the family home on March 25, led by Reverends C.F. Barnard and James Freeman Clarke. Reverend Clarke delivered words of comfort to those assembled and in his concluding remarks declared:
He was filled with an inward peace which, I believe, came direct from God. We do not now see the angels which come to strengthen us in such hours; but they are surely there. Such strength and peace only comes from the higher world. He did not look back regretfully; he was lifted above anxiety, above those he loved. He had no fear of the future; it was all well with him. It is all well with him.
His flag-draped coffin was transported to Emanuel Church where some of his fellow officers waited to bear his body to its temporary resting place inside the family vault. Lieutenant Nathaniel Bowditch was later permanently interred beside his grandparents Nathaniel and Mary Bowditch (see last week's Surname Saturday article for more on Nathaniel the elder here).
Interestingly, following Nathaniel's death and the battle at Kelly's Ford, public opinion in the North changed in regards to their army's ability to engage the enemy, especially as cavalrymen. As Henry Ingersoll Bowditch saw it:
Previous to that period, there had been a general feeling that the South was better able than the North to raise a cavalry force. Men in the South, owing perhaps as much to the want of good roads in that part of the country as to any other cause, had passed much of their time in the saddle. They were, moreover, in their own estimation at least, the only lineal descendants of the old Cavaliers. Northern men, on the contrary, born under the genial influences of freedom, and where good roads lead to every hamlet, had resorted to the less manly, but more luxurious, mode of traveling in carriages.
In both the press and the court of public opinion, a hopefulness arose in the North. Even though the battle at Kelly's Ford was small in comparison to the other greater and bloodier battles of the Civil War, this one seemed to have raised the morale of the entire Union Army. Apparently, Lieutenant Nathaniel Bowditch did not die in vain after all.
Source: Memorial of Nathaniel Bowditch, by Henry Ingersoll Bowditch, 1865.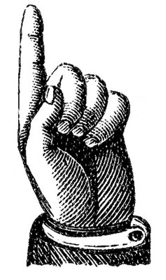 Did you enjoy this article?  Yes? Check out Digging History Magazine.  Since January 2018 new articles are published in a digital magazine (PDF) available by individual issue purchase or subscription (with three options).  Most issues run between 70-85 pages, filled with articles of interest to history-lovers and genealogists — it's all history, right? 🙂  No ads — just carefully-researched, well-written stories, complete with footnotes and sources.
Want to know more or try out a free issue? You can download either (or both) of the January-February 2019 and March-April 2019 issues here:  https://digging-history.com/free-samples/
Thanks for stopping by!