Bowditch
This unique surname is of Anglo-Saxon origin, believed to have derived from an estate in Dorsetshire (pre-Norman Conquest of 1066) and seen as well in the southern counties of Somerset and Devonshire.  The place name in Devon was derived from an Olde English term "bupar dice" which meant "above the ditch".  Other locational derivations such as "boga (bow) dic (ditch)" would indicate a bow-shaped water channel, according to The Internet Surname Database.  Spelling variations include Bowditch, Bowdiche, Bowdich, Bowdidge, Bowdyche and more.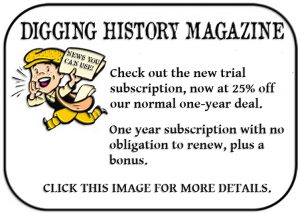 In 1185 someone named "Bowditch" (no surname) was recorded in County Dorset.  Eighty-eight years later in 1273, William Bowditch appeared in County Dorset records.  Edwin Boditch appeared in records during the reign of Edward III and Richard Bowdiche was listed in the Yorkshire Poll Tax of 1379.  Two marriage records:  Richard Bowdyche and Joanna Savage married in London in 1554; Thomas Bowditch and Hannah Fowler: St. George, Hanover Square in 1769.
The Bowditch surname was prominent in New England and many of those bearing it could be traced back to Thorncombe, a village in Dorset.  Two men of that line were well-known in their fields of mathematics and medicine, Nathaniel Bowditch and his son Henry Ingersoll Bowditch, also a prominent abolitionist.
Nathaniel Bowditch
Nathaniel Bowditch was born on March 26, 1773 in Salem, Massachusetts to parents Habakkuk and Mary (Ingersoll) Bowditch, the fourth of seven children.  At the age of ten, Nathaniel's childhood abruptly ended when he was removed from school to work in his father's cooperage (barrel maker).  Two years later Nathaniel was apprenticed as a bookkeeper to a ship chandler for nine years.
Even though his education had been interrupted due to pressing family financial circumstances, Nathaniel began to undertake his own self-education at the age of fourteen by studying algebra, calculus, astronomy, Latin and French.  When his apprenticeship ended he began making voyages to the East Indies as a ship's clerk.  During his free time on those voyages he pored over the navigational tables of John Hamilton Moore, a well-known English navigator.  Astonishingly, Nathaniel discovered and corrected over eight thousand errors in Moore's work, The Practical Navigator.
In 1802 Nathaniel published The New American Practical Navigator in both America and England, reflecting the corrected tables.  The book, nearly six hundred pages in length, also contained information on navigational laws and terminology.  It was said to have been written in a format easily understood, even by uneducated sailors.  It would become an essential part of every seaman's gear.  In recognition of his work, Harvard University awarded this self-educated man with an honorary Masters of Arts degree in 1802 (and later a Doctorate).
In 1798 he had married Elizabeth Boardman, but she died seven months after their wedding.  In 1800 he married Mary (Polly) Ingersoll Bowditch, his cousin.  His mathematical skills led him to become the nation's first insurance actuary as president of Essex Fire and Marine Insurance Company in 1804, and he successfully led the company through a difficult period of time which encompassed the War of 1812 and its aftermath.  In 1823 he and his family moved to Boston where he worked for Massachusetts Hospital Life Insurance Company until 1838 – at five times the salary he received at Essex as its president.
Throughout his career in the insurance industry Nathaniel continued to work in the fields of mathematics and science, publishing several books and papers.  His work was recognized widely and he was inducted into several foreign academies, including the Royal Societies of Edinburgh and London.  Nathaniel Bowditch died on March 16, 1838 of stomach cancer and was buried in Mount Auburn Cemetery.  Through public donations, a statue was later erected in his honor.
Henry Ingersoll Bowditch
Henry Ingersoll Bowditch was born on August 9, 1808 in Salem to Nathaniel and Mary Bowditch.  His mother was described as "a woman of great piety without a trace of sanctimoniousness" (Life and Correspondence of Henry Ingersoll Bowditch, Vol. I, p. 2) and his upbringing instilled in him a deep religious faith.
Henry, the son of a self-educated scholar, received a well-rounded education.  After the family moved to Boston, Henry entered the Public Latin School and in 1825 entered Harvard as a sophomore at the age of seventeen, eventually entering Harvard's medical school.  In 1832, Nathaniel sent his son abroad to Europe to continue his medical education.  There he studied and came to be influenced by the teachings of William Wilberforce, renowned abolitionist.
Upon his return to America in 1834, he witnessed the attempted lynching of William Lloyd Garrison, an American abolitionist.  Thereafter, Henry officially counted himself as one as well, vowing to devote "his whole heart to the abolition of that monster slavery".   On July 17, 1838 he married Olivia Yardley whom he had met while abroad.
For several years leading up to the Civil War he remained active in the abolitionist movement, even making the acquaintance of Fredrick Douglass.  He especially targeted the slave-hunters who frequented Boston looking for runaway slaves, helping to organize the Anti-Man-Hunting League.  Members were trained to capture and detain slave-hunters in exchange for a runaway slave's freedom.
When the Civil War began, his son Nathaniel, who was set to follow Henry in the field of medicine, considered joining the Second Massachusetts Regiment but an injury prevented that.  However, when one of his former classmates was killed at Ball's Bluff in Loudoun County, Virginia, Nathaniel announced his intentions: "I have decided to go, because I have made up my mind that it is my duty to do so."
Tragically, Nathaniel was killed at Kelly's Ford in Virginia which spurred Henry to write a pamphlet advocating a battlefield ambulance system to better care for the wounded.  Later he wrote a memoir to honor Nathaniel.  In case you missed it, this week's Tombstone Tuesday article featured Part One of a two-part article on Nathaniel Bowditch – you can read it here.
Henry founded the Massachusetts State Board of Health in 1869 and served as its first chairman, and served as president of the American Medical Association in 1877.  He was a professor at Harvard Medical School and continued practicing at Massachusetts General Hospital until his death on January 14, 1892.
Other prominent members of this family include Henry Pickering Bowditch (physician, dean of Harvard Medical School), Charles Pickering Bowditch (archaeologist and Henry's brother) and more.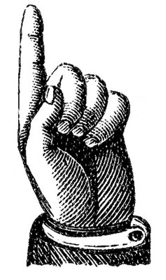 Did you enjoy this article?  Yes? Check out Digging History Magazine.  Since January 2018 new articles are published in a digital magazine (PDF) available by individual issue purchase or subscription (with three options).  Most issues run between 70-85 pages, filled with articles of interest to history-lovers and genealogists — it's all history, right? 🙂  No ads — just carefully-researched, well-written stories, complete with footnotes and sources.
Want to know more or try out a free issue? You can download either (or both) of the January-February 2019 and March-April 2019 issues here:  https://digging-history.com/free-samples/
Thanks for stopping by!