Nathaniel Bowditch (pronounced bau-ditch) was born to parents Dr. Henry Ingersoll and Olivia Jane Yardley Bowditch on December 6, 1839. As noted in the memoir written by his father, Memorial of Nathaniel Bowditch, he "received his grandsire's name because he was the first grandson born." His grandfather was a renowned early American mathematician who specialized in maritime navigation. More on Nathaniel the grandfather in this week's Surname Saturday article.
Nathaniel, a well-behaved child, began school between the ages of four and five. His teacher remembered his "pleasant deportment, his affectionate disposition, his thoughtfulness of the comfort of others, his obedience, and his gentleness." At one point, however, his mother thought his gentle spirit would prevent him from being able to defend himself later in life – after one incident he had run to his mother and said, "I hate to fight."
Following his early schooling, Nathaniel entered Dr. Charles Kraitsir's school in Boston which emphasized the structure and historical development of language. After two years there he entered public grammar school, followed by a private school and then spent six years under an uncle's tutelage. By that time, Nathaniel's father was ready for him to continue his educational pursuits at the Lawrence Scientific School, founded by Albert Lawrence and the precursor to Harvard's School of Engineering and Applied Sciences.
In September of 1858 he entered the school for a three-year course of study. Henry believed it would prepare his son for a career in medicine, and Nathaniel diligently studied — in the words of his father, "with an intense love of his work, Nat devoted himself, day after day, to learn thoroughly everything that could be acquired concerning the structure of the class of the animal kingdom, to which he was devoting himself."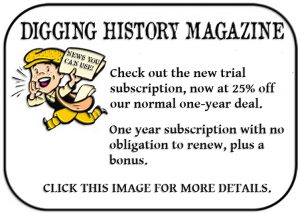 He spent hours studying zoology and performing minute dissections, something that would be useful should be become a surgeon. His father reflected on his skills later, believing that, although it might have seemed absurd to some, Nathaniel "actually wielded the sabre on the fatal field of Kelley's Ford in a more effective manner, in consequence of the hours and days of quiet labor passed at the feet of the great naturalist."
In September of 1861 Nathaniel formally entered the study of medicine, intending to devote an entire year to the study of human anatomy and physiology. In addition to his studies, he began following Henry's medical cases and visiting Massachusetts General Hospital on Saturdays to observe surgeries. Henry, of course, swelled with pride at his son's accomplishments and none more so than the observation that "a deep religious feeling had been for months stealing over him, and high principle seemed to be his guiding star."
After Fort Sumter's fall in April of 1861, Nathaniel had considered joining the cause but an accident prevented him from joining the Second Massachusetts Regiment. His parents were, understandably, relieved since although proud of his patriotism were not eager for him to "offer himself as a champion, and possible as a martyr, to the cause."
Everything would change, however, about two months after he entered medical school. On October 22, 1861 devastating news came of the carnage at Ball's Bluff, a humiliating defeat for the Union in Loudoun County, Virginia. Lieutenant William Lowell Putnam, a former classmate of Nathaniel's, died in that battle, his death affecting Nathaniel profoundly. "Nat felt that the die was cast, that his own hour had come." He calmly and assuredly announced his intentions to his family: "I have decided to go, because I have made up my mind that it is my duty to do so."
On November 5, 1861 Nathaniel Bowditch was commissioned as a Second Lieutenant of the First Regiment of Massachusetts Volunteer Cavalry by Governor John Albion Andrew. He immediately reported for duty at Camp Meigs under the command of Colonel Robert Williams. His transition to army life, however, was not a smooth one.
Just before he arrived at the camp, incidents of insubordination had resulted in violence in order to subdue it. Upon his arrival, Nathaniel was ordered to return to Boston and await further orders until order was restored. Nathaniel, as his father noted, was a lover of peace and one reluctant to resort to force. The incident affected him to the point that upon his return home he told Henry he wasn't fit for the task – "I can never govern men, if it be necessary to do what is now done at camp. I must resign my commission."
It must have pained him to do so, but Henry encouraged him to stick it out: "My boy, be of good cheer; you are new in this business. All things will be well, I have no doubt. You know, however, that it is not the custom for any of us to give up an important object, until we have either gained it, or have become convinced that we are unable to gain it. Then, and not till then, do we resign. . . go ahead, trusting in the Lord."
This encouraged Nathaniel, and instead of brooding, he spent his time honing his sword and horsemanship skills. On Christmas Day he received urgent orders to return to the camp and on December 28, left Camp Meigs for New York with his regiment. Two weeks later they embarked on a rough voyage to Port Royal, South Carolina, arriving on January 17, 1862.
Nathaniel and his family began their correspondence – Nathaniel's letters were about camp life, friendships, and both the mundane tasks and the hard times. His family had determined that it was their duty to encourage and support him and to "make light of hardship and annoyances." They would regularly send him quotes from various authors and news clippings, which he carried with him until his death.
On February 17, Henry received word that Nathaniel had fallen ill on Hilton Head and went to visit his son. Henry was tempted to ask for a furlough or even his resignation, but Nathaniel eventually recovered and returned to full duty on May 1. On April 28, he had written his sister about the next campaign and expressed a decided resignation as to his possible fate:
This is my first, and it may be my last battle; but I never entered into any thing with a clearer conscience and a happier feeling than I do now. I have my trust in the Almighty Father, and know that whatever happens to me is for the best. I often think of your favorite psalm: "The Lord is my Shepherd; I shall not want." I do not know that I ever had such a feeling as I have not. It is a most resigned one, and a perfect trust in my Lord Jesus. . . You may rest assured that your brother will not flinch from his duty; and, if he is shot, I trust it will be with his face to the enemy. I feel that a man who falls in this cause, falls in a glorious one, and one which he may be proud of.
Apparently the regiment's orders had changed and Nathaniel wrote to his family informing them. That night he had bedded down "in the only hotel open at that time, which had 'Mother Earth' for its floor, and the heaven above for its roof." He slept well that night but was amazed at the heavy dew the next morning – blankets were dripping wet. He, however, had taken two quinine pills before retiring and felt fine.
Nathaniel had been too optimistic it seems, for the day after his family received the letter, he was brought home to Boston emaciated and almost unrecognizable, having contracted malaria. He arrived on June 17 and recovered rapidly, although he experienced a partial paralysis of his legs which made it difficult to walk. Nonetheless, the War Department ordered him back to duty in early August. On August 8, he finally departed again for Hilton Head, making no complaint.
From that point on his regiment was on the move and fully engaged. I don't normally write two-part articles for Tombstone Tuesday, but this one, taken from his father's memoir, is too interesting to condense into one article. Tune in next week for the conclusion of Lieutenant Nathaniel Bowditch's story.
Source: Memorial of Nathaniel Bowditch, by Henry Ingersoll Bowditch, 1865.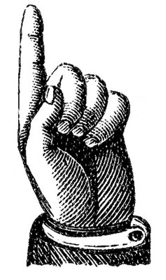 Did you enjoy this article?  Yes? Check out Digging History Magazine.  Since January 2018 new articles are published in a digital magazine (PDF) available by individual issue purchase or subscription (with three options).  Most issues run between 70-85 pages, filled with articles of interest to history-lovers and genealogists — it's all history, right? 🙂  No ads — just carefully-researched, well-written stories, complete with footnotes and sources.
Want to know more or try out a free issue? You can download either (or both) of the January-February 2019 and March-April 2019 issues here:  https://digging-history.com/free-samples/
Thanks for stopping by!