The Trowbridge surname was seen as early 1184 in Wiltshire County, England as "Trobigge", probably derived from the Old English word which translated means someone dwelling near a wooden bridge.
Later recorded instances of the name include: Troubrug (1212); William de Trewebrugg (1275);  Edward Trobridge of Yorkshire listed in 1379 on the Yorkshire Poll Tax; George Trobrydge enrolled at Oxford in 1583.  Spelling variations also include:  Troubridge, Trobridge, Trubbrudge, Trubbridge, Trawbridge and others, perhaps such as Strawbridge or Strowbridge.
Following are stories of the earliest Trowbridge to immigrate (sort of) to America and his youngest son.
Thomas Trowbridge
The first settler in America to bear the surname was Thomas Trowbridge, a mercer (dealer in fine fabrics) who immigrated from the town of Taunton in Somersetshire, England possibly as early as 1634 or 1636. He and his wife Elizabeth appear in 1636 records as Mr. And Mrs. and she was listed in 1638 church records. Their youngest son James was baptized in the Dorchester, Massachusetts church in 1637 or 1638.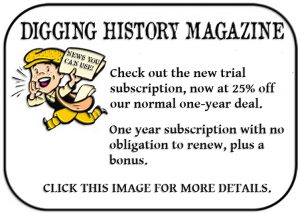 He and his family moved to the New Haven colony in 1638, but Elizabeth only lived another year or two afterwards. Records seem to indicate that Thomas spent a lot of time traveling back and forth to England, throughout the colonies and to the West Indies, presumably in pursuit of business interests. Sometime after Elizabeth's death an incident occurred when he left his three young sons in the care of his steward Henry Gibbons.
Gibbons turned out to be an untrustworthy caretaker of Thomas' estate. The citizens of New Haven were alarmed at his malfeasance, and in November of 1641 a court ordered an attachment be placed on Thomas' property to pay off all indebtedness. The court also placed the children in the care of Thomas Jeffrey and his wife until "their father shall come over or send to take order concerning them". In the meantime the Jeffreys were to make sure the children were well educated "and nurtured in the fear of God."
Whether Thomas ever returned to the colonies is unclear – if he did it was only perhaps for brief visits. The only records thereafter seemed to be related to Gibbons' mishandling of Thomas' affairs. After Thomas' father died he was the sole surviving son and likely took a prominent role in Taunton. Records indicate that he often wrote to authorities in New Haven (amazingly, Gibbons continued to handle his affairs, at least until his sons came of age).
It does seem strange that Thomas would be so detached from his sons' upbringing, but it appears he must have been content with the court-ordered arrangement. His children received an excellent education under the tutelage of Ezekiel Cheever, who in 1643 or 1644 requested funds out of Thomas Trowbridge's estate to cover the cost of his services.
After his son William came of age, he tried to ascertain the value of his father's estate that remained in New Haven. His father, unable to obtain an accurate account from Gibbons, finally gave his sons power of attorney as the proprietors of his estate. Their later attempts to recover losses from Gibbons were not settled until after Thomas' death on February 7, 1672.
Deacon James Trowbridge
Thomas' youngest son James inherited land in Dorchester, and after reaching adulthood and having married, settled there. He married Margaret Atherton on December 30, 1659. To their marriage were born seven children: Elizabeth (1660), Mindwell (1662), John (1664), Margaret (1666), Thankful (1668), Mary (1670) and Hannah (1672).
The family moved to what is now Newton, Massachusetts in 1664 and James was made a freedman in May of 1665. Margaret died in 1672 and on January 30, 1674 he married Margaret Jackson, daughter of Deacon John and Margaret Jackson. He and Margaret had seven children together: Experience (1675); Thomas (1677); Deliverance (1679); James (1682); William (1684); Abigail (1687) and Caleb (1692).
James remained in Newton the rest of his life and was one of the first members of the Newton Congregational Church. When his father-in-law Deacon John Jackson passed away, he was chosen to succeed him and served in that office until his death.
James also served in King Philip's War after being appointed as a lieutenant, resigning on October 10, 1677. He was involved in civic affairs in his community, serving on the grand jury of Massachusetts, as clerk of writs and in the general court in the early 1700's. By the time he died on May 22, 1717, little remained of his estate because he had distributed gifts to his children throughout his lifetime.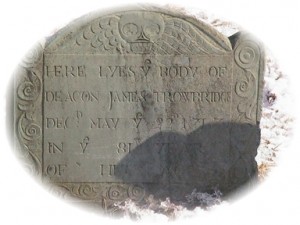 Other Trowbridge families later immigrated to America. In case you missed yesterday's Feisty Female article about Grandma Gatewood, check it out here. One of her ancestors, Levi Trowbridge, of a different line than Thomas Trowbridge, served as one of the Green Mountain Boys under the command of General Ethan Allen during the Revolutionary War.
Sources:
The Trowbridge Genealogy: History of the Trowbridge family in America (1908) by Francis Bacon Trowbridge
The Trowbridge family, or, Descendants of Thomas Trowbridge, One of the First Settlers of New Haven, Connecticut (1872) by Reverend F.W. Chapman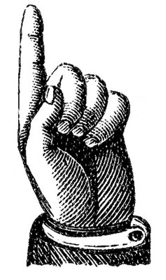 Did you enjoy this article?  Yes? Check out Digging History Magazine.  Since January 2018 new articles are published in a digital magazine (PDF) available by individual issue purchase or subscription (with three options).  Most issues run between 70-85 pages, filled with articles of interest to history-lovers and genealogists — it's all history, right? 🙂  No ads — just carefully-researched, well-written stories, complete with footnotes and sources.
Want to know more or try out a free issue? You can download either (or both) of the January-February 2019 and March-April 2019 issues here:  https://digging-history.com/free-samples/
Thanks for stopping by!