I gotta say this was a difficult article to research – so darn many General Washington Gentry's or George Washington Gentry's or General George Washington Gentry's in Johnson County, Tennessee it seemed.  I think (I hope) I have figured it out though.  There are some interesting family stories and some very unique names given to his children.  This family was also related by marriage to the "Ocean Sisters" I wrote about last week.  In case you missed it, you can read it here.
Today's subject was born General Washington Gentry on September 14, 1810 to parents Benjamin and Rhoda (Wilson) Gentry.  According to Gentry family research, there don't seem to be any other children named General Washington in Benjamin's generation, but there were perhaps nephews who were given the same or similar name in later generations, that is if census and military records are correct.  Interestingly (at least to me) is that one of Benjamin Gentry's brothers, William, ended up in Pulaski County, Kentucky which is where many of my ancestors lived.
There are two marriage records for General W. Gentry. His first wife, Minerva Blevins, apparently died not long after their marriage on August 25, 1841. His second marriage to Eliza Ann "Lizzie" Rambow (Rambo) occurred on March 24, 1842. Their first child, Mahlon, was probably born in 1843, according to census records, although at Find-a-Grave it says that his date of birth was February 14, 1841 – I think not. Their other children, with approximate birth dates, were, according to census records:
Cornelia (1845)
Andrew Nameyard (or Namyard) (1848)
Bartholomew (1850)
Carnassie Carrie "Sis" (1853)
Parnassie (1854)
Ferdinand (1858)
General Rosencrance (1860)
What is the meaning of the name "Nameyard" or "Namyard"? For the Burmese, "namyard" is a word for "libation water." More than one web site points out that it is "Drayman" spelled backwards – yes, that's true, but that would be really odd to give your child a backwards-spelled name. One reference was found in an archive of the Lubbock Avalanche-Journal: "For mod pulverized namyard manure delivered" – but perhaps this was actually supposed to be "farmyard manure" (I'm just throwing that out there). When a credible reference to the word is found on the internet, it seems to be associated with Asian cultures. Not sure about that one but plenty curious about its meaning — if anyone reading this article has an answer, please share!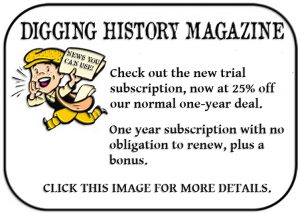 For census records there is listed a "Bartholomew" in 1860 but his 1870 marriage record has it spelled "Bartholamu". Carnassie and Parnassie sound like twin names but they were born two years apart. To further complicate research, Parnassie married a cousin named General Leach Gentry, son of General George Washington (or possibly just George Washington, since only his initials were used on his gravestone) Gentry who was born in 1830. Parnassie may have died during the 1918 influenza pandemic, according to her death certificate.
There don't seem to be any ancestors or family members named "Rosencrance" or "Ferdinand". Family historians believe that Rosencrance was named after a Northern general, possibly William Rosencrans, who served under Grant at one time. All in all, however, these names seem rather unusual, perhaps a bit exotic, for a Tennessee family to give to their children.
A Tennessean naming one's child after a Union general also seems a bit odd, dangerous or offensive given the time when he was born, but another family legend says that General was hung by Rebel Home Guards because he refused to choose between the North or South. This is certainly possible because there aren't any more records of General after the 1860 census, when his ninety-two year old widowed mother Rhoda was also residing with him. In 1870, Eliza was widowed and five of her children were still living with her.
The rest of the family legend goes like this: The Home Guards burned General's house down and Eliza got thirteen children out and the family Bible off the fireplace mantle. Rosencrance, said to have been named after a famous Northern general was hidden in the hills with various relatives. Another part of the story has General's nephew John Roe Gentry (Pacific's husband – see last week's article on the "Ocean Sisters" linked above) saying that his aunt, presumably Eliza, hid two boys under General's bed when the Rebels came looking for men and boys to conscript – perhaps one was Rosencrance and the other Ferdinand?
This may very well be just a "legend" – for one thing there is no record indicating General and Eliza had thirteen children. There is a gravestone which appears to belong to General, although the name is "W.G. Gentry". It states that he died on September 14, 1864, his fifty-fourth birthday. Eliza, about thirteen years younger than General, according to her gravestone, died in 1902. However, the 1870 census records her age as fifty-nine, which would mean she had been been born in approximately 1811.
A research note – Ferdinand Gentry is actually how I discovered the Gentry's of Johnson County (and the Ocean Sisters). After my recent visit to Estacado Cemetery, I was researching a grave belonging to Margaret D. Gentry. On her tombstone she was referred to as the wife of Ferdinand Gentry. I doubt General's Ferdinand was her husband because of the age difference, but I just never know what a search will lead to – in this case two interesting Tombstone Tuesday about related families in Johnson County, Tennessee.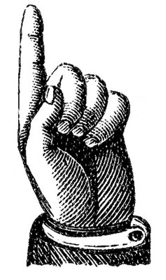 Did you enjoy this article?  Yes? Check out Digging History Magazine.  Since January 2018 new articles are published in a digital magazine (PDF) available by individual issue purchase or subscription (with three options).  Most issues run between 70-85 pages, filled with articles of interest to history-lovers and genealogists — it's all history, right? 🙂  No ads — just carefully-researched, well-written stories, complete with footnotes and sources.
Want to know more or try out a free issue? You can download either (or both) of the January-February 2019 and March-April 2019 issues here:  https://digging-history.com/free-samples/
Thanks for stopping by!