Most sources agree that today's surname is of English or Scottish origin, although uncertain as to whether the name is merely habitational or perhaps derived from Old and Middle English.  It's possible that the Scottish version was habitational, named after a village, town or other locale – perhaps a place which no longer exists.
The English version is thought to have derived from a combination of the pre-seventh century Old English word "gan" and the Middle English word "lihtly" or possibly both of Middle English – "gon" for "to go" and "lihtly".  The second part of the word, "lihtly", could also have originally derived from the Old English word "leohylic".  Either way, the word would have most likely designated someone light of foot like a messenger.
Spelling variations include: Galletly, Gallightly, Gellatly, Gillatly, and more. William Galithli appeared at the beginning of the 13th century. The earliest recorded spelling of the name might have been Rannulf Golicthli in 1196 duirng the reign of Richard I ("The Lionheart").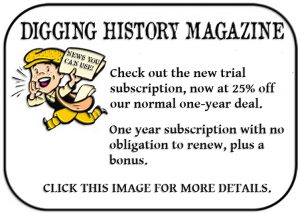 At the end of the 13th century, Henry Gellatly appeared as the illegitimate son of William the Lion. According to 4Crests.com, "in Ireland the name is the Anglicized form of the Gaelic Mac on Ghalloglaigh 'the son of the gallowglass'. Other instances of the name include Henry Golitheby, Ranald Galychtly and John Galichly.
Ancestry.com lists but a few patriots with the Golightly surname during the Revolutionary War. The appearance of the name in America picks up, however, in the nineteenth century, with several serving in the Civil War, and predominantly for the Confederacy. Texas appears to have been home to more individuals bearing this surname than other states by the early 20th century, with perhaps the exception of South Carolina.
One of the earliest Golightly immigrants to South Carolina had an unusual forename: Culcheth Golightly. He arrived in that colony at least by 1733 according to family historians.
Culcheth Golightly
Culcheth Golightly was born to parents Robert and Dorothy Fenwick Golightly and christened on November 7, 1706 at Newcastle Upon Tyne in County Northumberland, England. His first name was the surname of his Fenwick grandmother, Ann Culcheth Fenwick. The family was an old and prominent family of County Northumberland and some believe that one of Culcheth's ancestors, John Golightly, may have immigrated to Virginia in 1688 having previously lived in either Northumberland or Durham County, England.
South Carolina marriage records indicate that Culcheth Golightly married a widow, Mary Elliott (neè Butler), on April 7, 1746. Records also indicate that he was enumerated in the 1740 and 1741 South Carolina censuses in St. Bartholomew Parish. Whether or not he had been married prior to 1746 is unclear. He owned a plantation at Horseshoe Savannah in that parish and another on Charleston Neck.
Whether Culcheth "married up" or just added to his already sizable estate by marrying Mary Butler Elliott, the South Carolina Gazette recorded the following marriage notice:
We hear that Culcheth Golightly, Esq., was married on Monday to Mrs. Mary Elliott, a very agreeable young lady, with a good fortune. (Monday, April 7, 1746)
Culcheth and Mary had two daughters: Dorothy (1747) and Mary (1748). Culcheth's daughters, however, would grow up without their father for he died in 1749. An interesting notation on one family tree indicates: "Poisoned By Slaves, Oligarchs Charleston South Carolina". A search yielded no further information, but if true it would surely be an interesting story.
He died on December 14, 1749 and his will, proved on March 18, 1756, left £1,000 sterling to Mary and each of his daughters when they turned twenty-one or were married, "or within 12 months after Wife shall marry again and use of household stuff during time she is a Widow" (Mary remarried in 1759). His wife and children would have been well-cared for given his sizable estate.
One story by C. Irvine Walker in his book The Romance of Lower Carolina provided the following on Mary Golightly's (daughter) marriage:
About 1765, Miss Golightly, the daughter of an English family now extinct in Carolina, was quite a belle. The following is one of the romantic stories that used to be told, as an instance of how, even in that formal age, "Love would find out the way." Her family was averse to the man of her heart, Mr. Huger; why, it was not clear, for though not a rich man, was of high position and lofty character. So, Miss Golightly, one night at a ball, picked up a straw hat which chanced to be lying on a bench, and with no more preparation stepped out of the long window into the garden and ran away to be married. The adventurous bride did not live long, but died, leaving one son.
Mary's husband served during the Revolutionary War as a major and was killed in Charlestown in 1779. Dorothy Golightly married William Henry Drayton. Drayton, a member of the Continental Congress, was one of the first South Carolinians to speak out in favor of breaking with England. He had been appointed as the first chief justice of South Carolina and died in Philadelphia in 1779, having served sixteen months in the Second Continental Congress. Their son, John, later became Governor of South Carolina from 1800-1802 and again from 1808-1810.
One other unusual Golightly forename I ran across was Avoid Golightly, born on January 2, 1925 to Luther and Odell Berry Golightly in Choctaw County, Oklahoma. He was a World War II Navy veteran who died on May 30, 1980 in Paris, Texas. It would have been interesting to know how he came by the name "Avoid" but research didn't produce any further information.
Speaking of unusual names, be sure and checkout the next two or three weeks of Tombstone Tuesday articles. I found several unusual and unique names in a Johnson County, Tennessee family with interesting histories. This Tuesday will feature an article on "The Ocean Sisters" – stay tuned!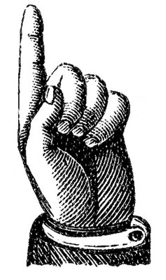 Did you enjoy this article?  Yes? Check out Digging History Magazine.  Since January 2018 new articles are published in a digital magazine (PDF) available by individual issue purchase or subscription (with three options).  Most issues run between 70-85 pages, filled with articles of interest to history-lovers and genealogists — it's all history, right? 🙂  No ads — just carefully-researched, well-written stories, complete with footnotes and sources.
Want to know more or try out a free issue? You can download either (or both) of the January-February 2019 and March-April 2019 issues here:  https://digging-history.com/free-samples/
Thanks for stopping by!