I just never know where a story idea will pop up.  This one came from some bantering back and forth on Facebook between my brother and one of our cousins about the "Bootheel" area of New Mexico.  Today's article features one family who started out in Texas, wandered up and down the Pecos Valley of New Mexico for years, and finally ended up in Hidalgo County at a volatile time in history.
The Bass Family
The patriarch of the Bass family, William Edwin "Ed" Bass, was born in July of 1854 to parents Richard and Sarah Francis (Means) Bass in San Patricio County, Texas.  In 1872 he married Susan Iona Chisum in San Patricio County.  Together they raised a large family of twelve children:
Richard Isom (1873)
Clara Edna (1876)
Daniel Edwin (1878)
William Holland (1880)
Susan Iona (1882)
Margaret (1885)
Ludie Mary (1888)
Eva May (1890)
Frederic (1894)
Clyde (1895)
Edgar (1898)
Vivian Leonard (1901)
Note: Susie's obituary noted that she raised fourteen children. However, available census records indicate only twelve.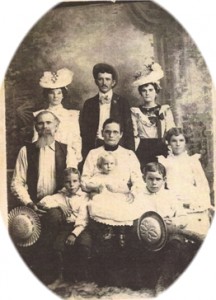 Ed and Susie resided in Bandera County, Texas in 1880 with four young children. Sometime after the 1880 census, the family moved to the Pecos Valley of New Mexico. They settled in an area called Hackberry Draw, then moved back to the plains and later returned to the valley on land near the Black River. Ed and his neighbors built a school house there which was also used as a community gathering place.
The Bass family were wanderers apparently and later moved to Eddy (now Carlsbad), where Ed owned and operated a livery stable, ranched in Artesia and finally sold out and moved to Cloverdale, Hidalgo County in 1917. The family picked an historic time to live in the Bootheel of New Mexico when they settled in an area near the Mexican border (their home was within a half-mile of the border).
The Mexican Revolution had begun in 1910 and continued until at least 1920. One of the most well-known Mexicans in the area would have been Francisco "Pancho" Villa. Indian raids were not uncommon (occasionally) either, all of which meant that everyone was armed and on guard. Susie was known for her generosity and kindness, according to her obituary:
If Mother Bass ever had to defend herself from the rougher element of the Old West, no one ever heard of it. She lived a life of unselfishness and generosity, and was loved by the bad as well as the good. The worst "hombre" would have defended her, for the night was never too dark or cold for her to leave her bed and prepare a meal for a hungry traveler, or go see some sick woman or child among her neighbors.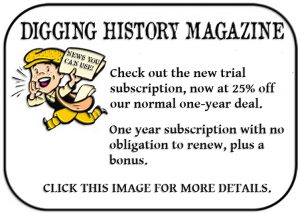 Their sons raised sheep in Hidalgo County and Ed remained in Cloverdale until his death on March 9, 1925. His obituary included the following description: "Ed Bass had a heart of gold and a cursing vocabulary that would reach from hell to breakfast." His tombstone is inscribed with the words "Life's work all done, he rests in peace."
Susie returned to Eddy County and lived there until her death on March 27, 1950. In her obituary, she was remembered as "one of New Mexico's best-known and loved pioneer women of the Old West" and an adherent of the Baptist faith for seventy-eight years. She died at the age of ninety-two, having entered the hospital a week earlier for the first time in her long life.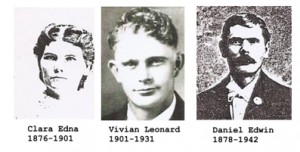 Two of their children, although adults, had died young. Their son Vivian Leonard, born in 1901, was just a few weeks short of his thirty-second birthday when he was thrown from his horse while riding the range just east of the Arizona border. He was killed instantly when his head struck a rock (December 11, 1931). Their oldest daughter, Clara Edna, had married Len Scott in Eddy County in 1898. At the time of her death in 1901, she was pregnant with their first child. She died of smallpox.
Another son, Daniel Edwin, met an untimely death in 1942 at the age of 64 when he was murdered in Fort Huachuca, Arizona. He ran a bowling alley and was attacked with a bowling pin, crushing his head. His body was interred in Cloverdale Cemetery with his parents and Vivian.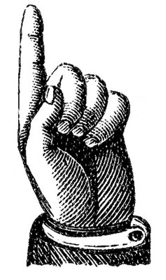 Did you enjoy this article?  Yes? Check out Digging History Magazine.  Since January 2018 new articles are published in a digital magazine (PDF) available by individual issue purchase or subscription (with three options).  Most issues run between 70-85 pages, filled with articles of interest to history-lovers and genealogists — it's all history, right? 🙂  No ads — just carefully-researched, well-written stories, complete with footnotes and sources.
Want to know more or try out a free issue? You can download either (or both) of the January-February 2019 and March-April 2019 issues here:  https://digging-history.com/free-samples/
Thanks for stopping by!