Who knew that a visit to a prairie cemetery in West Texas could generate so many articles (and I'm not done yet!)?  Today's Surname Saturday article focuses on another name found in the historic Estacado Cemetery.  Other articles related to this cemetery can be found here, here and here.
James Edward and Emeline Jane (White) Overhuls are buried in the cemetery.  As noted on his gravestone, James was a Civil War veteran who served in the 6th Kansas Cavalry.  Emma must have been a special lady of fierce determination, as noted on her tombstone: "This marker is also dedicated to the strong-willed women who helped settle the western frontier."  The children born to their union were:
Josephine M. (12 Dec 1866)
George H. (14 Dec 1867)
Cornelius E. (14 Mar 1869)
Mary Ethel (25 Mar 1871)
Octavia (6 Dec 1873)
Emma (6 Dec 1875)
All of their children, except Emma, lived to adulthood; Emeline died in 1876. According to family history, James did not remarry until 1888 so for several years he was a single parent. He and May Jones Lewis had three children of their own:
Fannie M.
Marguerite
Ida Louise
James was a farmer and rancher and died on July 17, 1895.
So where does the surname Overhuls derive from? It is likely that the name derives from the surname Oberholzer which, according to House of Names was first found in Austria:
. . . where the name Oberhofen and Udelhofen were synonymous with the Teutonic Order. The Barons Oberhofen became noted for its branches in the region, each house acquiring a status and influence which was envied by the princes of the region. In their later history the name became a power unto themselves and were elevated to the ranks of nobility as they grew into this most influential family.
Other branches of the Oberholzer family originated from the Swiss region of Oberholz and over time the surname evolved to include variations such as: Oberholtz, Uberholtzer, Overhuls, Overhalt, Overhults, Oberheuser, Oberhofen, Udelhofen and more.
Another source indicates that the Oberholzer surname was derived from "Ober", a German word which might have referred to someone living at the upper end of a village or perhaps someone who lived on the upper floor of a building. Other possible variations of the surname would also include: Obermann, Overmann, Oberth, Avermann and more.
When the Oberholzer name began to evolve is unclear, although 4Crests.com reports that many Germans anglicized their names after immigrating to America, often by dropping a single letter.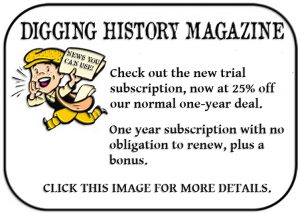 One of the earliest recorded Oberholzer immigrants was Jakob Oberholzer who arrived in 1731. The record included immigrants from Alsace-Lorraine (France), Switzerland and southern Germany. Another immigration record referred to "Swiss Mennonite Family Names".
For James Overhuls' family the name may have changed during his generation. One family tree indicates that his father was born Cornelius Overholser, but the children are all listed as "Overhuls". It appears that Cornelius' family had migrated from Pennsylvania to Darke County, Ohio in the early 1800's, but no one seems to know much about his parentage. If the spelling which Cornelius' family used was "Overholser" then it seems quite plausible that "Overhuls" would be derived from the Swiss (or German) surname of Oberholzer.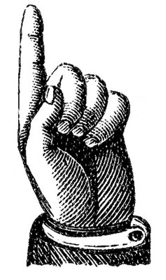 Did you enjoy this article?  Yes? Check out Digging History Magazine.  Since January 2018 new articles are published in a digital magazine (PDF) available by individual issue purchase or subscription (with three options).  Most issues run between 70-85 pages, filled with articles of interest to history-lovers and genealogists — it's all history, right? 🙂  No ads — just carefully-researched, well-written stories, complete with footnotes and sources.
Want to know more or try out a free issue? You can download either (or both) of the January-February 2019 and March-April 2019 issues here:  https://digging-history.com/free-samples/
Thanks for stopping by!