Dorothy Trimmer Bryant was born to parents Joseph Aaron and Florence Pauline (Schlosser) Trimmer on March 13, 1914 in Glen Rock, York County, Pennsylvania.  Her father's occupation for several years was telephone operator and in 1930 the family was residing in Wrightville, York, Pennsylvania.
Sometime after the 1930 census the family relocated to Baltimore, Maryland since Dorothy appears in The Eastern Echo yearbook (Eastern High School, Baltimore) in 1932. Her senior class picture implies that she may have joined the class that school year.
The yearbook lists her address as 538 East 22nd Street (I have never heard of a yearbook listing a student's home address!). Dorothy must have been athletically inclined because it states that "[S]he is going to teach gym in the not too distant future." Whatever Dorothy decided to do after graduating from high school, however, is unclear since it was difficult to find records which provided residence and occupation data.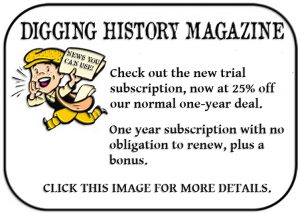 Her obituary states that she worked for the Glenn L. Martin Company, the forerunner of one of today's prominent defense contractors, the Lockheed Martin Corporation. The company had been founded in California in 1912 and merged (briefly) with Wright Company (see my book review of Birdmen for more on the Wright brothers and their rivals) in 1916. The merger was unsuccessful and in 1917 and Glenn Martin founded another Glenn L. Martin Company, basing his operations in Cleveland, Ohio.
The company built bombers which flew in World War I and in 1929 the operations in Cleveland were closed and relocated to the Baltimore metropolitan area in Middle River, Maryland. The company, of course, played a significant role during World War II as the country rallied to mass produce military equipment, both for the United States and its allies. (Don't miss this week's Book Review Thursday: The Arsenal of Democracy)
The war in Europe was raging, and although the United States would not formally enter the conflict until December 11, 1941, in October of 1940 men between 21 and 35 began to receive draft notices. Congresswoman Edith Nourse Rogers of Massachusetts introduced a bill in May of 1941 which called for the creation of a volunteer women's army corp. In May of 1942 a bill passed the House and Senate, creating the Women's Army Auxiliary Corps (WAAC).
The women who joined the WAAC were not technically in the military, rather they were civilians working with the Army. By the spring of 1943 sixty thousand women had already volunteered, and in July of that year a new congressional bill changed the name to Women's Army Corps (WAC), making those who volunteered full-fledged members of the military. Whether Dorothy first joined the WAAC or WAC is unclear as her obituary (and her gravestone) merely indicates she was a member of the WAC.
The date she joined is unclear as well since her obituary merely states she served overseas for three years. Her rank was TEC4, or Technician Fourth Grade, which would have placed her in a pay grade similar to that of Sergeant, although not having authority to issue commands or orders.
She married Robert D. Bryant in Frankfurt, Germany on June 5, 1948. Robert, the son of Arthur and Hattie Bryant of Estacado, Texas, had joined the military in 1938. According to the Crosby County TXGenWeb Project, Robert was an engineer who built bridges, contributing significantly during the Battle of the Bulge.
Dorothy's family had a history of military service dating back to the Revolutionary War. Her brother Joseph, the only surviving family member at the time of her death and mentioned in her obituary, filed an application for the Sons of the American Revolution in 1968. Their ancestor, John Trimmer, was born in 1750 and served in the Sixth Company of the Fifth Battalion of York County, Pennsylvania.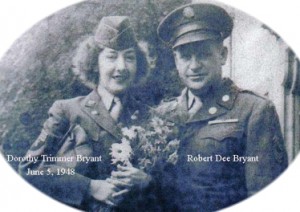 Whether the couple lived overseas until Robert was discharged in 1952 is unclear as no record of his discharge (and for that matter his enlistment) could be found at Fold3 or Ancestry.com. However, the couple did eventually return to live in the Lubbock or Crosby County area where Robert was a farmer. Neither of Robert or Dorothy's obituaries mentions children so presumably they were childless.
Robert died on May 15, 1983 at Methodist Hospital in Lubbock following a lengthy illness. Dorothy continued to live in the area until she passed away at St. Mary's Hospital in Lubbock on April 2, 1996. They are both buried in the Estacado Cemetery, having both served their country during World War II as signified by their gravestones.
I should note that today's article was a bit challenging to research as there was more than one Dorothy Trimmer in York County, Pennsylvania and all were born approximately the same year apparently. I was, however, able to definitively trace parentage after reading her obituary and backtracking to search instead for information on her brother Joseph E. Trimmer.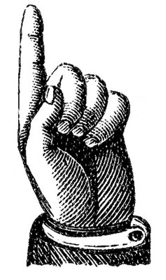 Did you enjoy this article?  Yes? Check out Digging History Magazine.  Since January 2018 new articles are published in a digital magazine (PDF) available by individual issue purchase or subscription (with three options).  Most issues run between 70-85 pages, filled with articles of interest to history-lovers and genealogists — it's all history, right? 🙂  No ads — just carefully-researched, well-written stories, complete with footnotes and sources.
Want to know more or try out a free issue? You can download either (or both) of the January-February 2019 and March-April 2019 issues here:  https://digging-history.com/free-samples/
Thanks for stopping by!