As the saying goes, "necessity is the mother of invention."  In the late 1940's single mother Bette Nesmith was an executive secretary at Texas Bank and Trust in Dallas.  To cover up her typing mistakes she mixed a batch of tempera water-based paint to match the company's stationery.  She used a thin paint brush to "paint over" her mistakes and her boss couldn't tell the difference.
Bette Claire McMurray was born on March 23, 1924 in Dallas, Texas to parents Jesse and Christine (Duval) McMurray.  Raised in San Antonio, she married Warren Audrey Nesmith before he departed to serve during World War II.  Their son, Robert Michael Nesmith, was born on December 30, 1942.  Folks of a certain age will remember him as a member of The Monkees and cast member of a television show of the same name.
Warren returned from the war, although he and Bette divorced in 1946. After Bette's father died and left her some property in Dallas, she returned there and found work as a secretary. IBM electronic typewriters were in usage, but if one small error occurred the entire page had to be retyped – what a waste of time!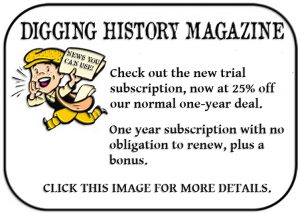 She was an amateur artist and while working on a freelance project it occurred to Bette that painters didn't have to start over when they made a mistake – they simply painted over it. Thus, the idea to mix her own batch of tempera water-based paint. For a time she kept the invention to herself, but other secretaries eventually heard of it, so she began bottling it with the name "Mistake Out", selling her first bottles in 1956.
She continued to work on Mistake Out at home with the help of her son and a team she recruited to improve the product. By 1957 Bette was selling about one hundred bottles per month. According to Women Invent!: Two Centuries of Discoveries That Have Shaped Our World, she did not patent her invention (although some sources claim she did). Rather she trademarked the name "Liquid Paper". An article in a stationery magazine highlighting her invention pushed sales higher.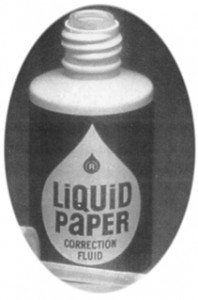 According to the Liquid Paper corporate web site, Bette was fired from the bank in 1958. The timing couldn't have been better because the product had been perfected by then and sales were substantial enough that she could afford to devote her time to the business of selling Liquid Paper, albeit working out of her home instead of an office. Part-time employees were hired and by 1961 she hired her first full-time employee.
In 1962 Bette married Robert Graham and he helped to run the company. The couple later divorced in 1975. By 1967 the company had its own corporate headquarters and production facilities. Sales were soaring in excess of one million units per year in 1975, prompting another move to an even larger facility – thirty-five thousand square feet – in Dallas. The new headquarters included a library and childcare center.
In 1979 Bette sold Liquid Paper to the Gillette Corporation for $47.5 million. At that time the company employed two hundred people who produced twenty-five million bottles of Liquid Paper per year. Unfortunately, Bette Nesmith Graham passed away the following year on May 12, 1980 at the age of fifty-six. Her son Michael inherited half of her sizable estate.
The product continued to sell well for Gillette, which later added correction pens and tape to the product line. In 2000 the Liquid Paper brand was acquired by Newell Rubbermaid and new products continue to be introduced. All in all, an amazing success story of a single mother with only a high school education who went on to become a multi-millionaire – and we think to ourselves, "Why didn't I think of that!?!"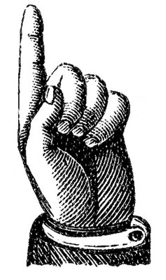 Did you enjoy this article?  Yes? Check out Digging History Magazine.  Since January 2018 new articles are published in a digital magazine (PDF) available by individual issue purchase or subscription (with three options).  Most issues run between 70-85 pages, filled with articles of interest to history-lovers and genealogists — it's all history, right? 🙂  No ads — just carefully-researched, well-written stories, complete with footnotes and sources.
Want to know more or try out a free issue? You can download either (or both) of the January-February 2019 and March-April 2019 issues here:  https://digging-history.com/free-samples/
Thanks for stopping by!