I ran across this surname while walking through a prairie cemetery in Lubbock County, Texas:
My curiosity was piqued to find out its origins.
As always there will be more than one opinion as to a surname's origin – here are three theories:
One source believes that the name was locational in Berkshire.  Possible spelling variations were Wingrove, Winger, Wingrave and Winge.  An early instance of the name "Witungraue" (no surname) was recorded in the 1086 Domesday Book, which would have derived from an Olde English word – wioig (a willow) and graf (a grove).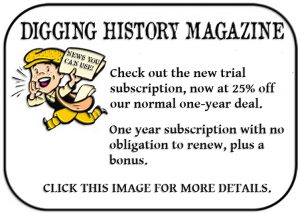 Another source purports that the name was a variation of the following names: Winpenny, Wimpenny, Wimpory, Wimpery, Wimpeny, Wynngold and more. Yet another source, The Dictionary of American Names, indicates that the name is likely an Anglicized version of the French Huguenot name "Vigneau." Their evidence for believing the surname is of French origin:
A habitational name for someone from a place so named in Vienne, or from places in Aube and Indre called Les Vigneaux, or
A status name for the owner of a vineyard, from a derivative of Occitan vinhier "vineyard". This is found as a Huguenot name.
The latter explanation actually seems more plausible after finding evidence offered by family historians who have found records of the Wingo surname appearing in or near Manakin, a Huguenot settlement in Virginia. According to The Huguenot Society of the Founders of Manakin in the Colony of Virginia web site, French Huguenots began arriving in Virginia as early as 1620. Like many early settlers, the Huguenots were fleeing religious persecution.
A quick check of census records for Ellis Wingo reveals that his grandparents were born in South Carolina. In 1679, King Charles II sent two shiploads of French Huguenots to South Carolina for the purpose of cultivating grapes, olives and silkworms. One family history researcher found evidence in a book called Irish Pedigrees or the Origin and Stem of the Irish Nation which lists the names of refugees who settled in Britain and Ireland during Louis XIV's reign. Louis XIV's persecution of Huguenots began in 1685 but the name Vigneau had already been found in England long before that. One name listed was "De Vinegoy".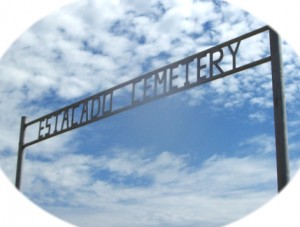 So it's possible that Ellis Wingo's ancestors may have been French Huguenots. This is what I love about history – just one glimpse of an unusual surname on a grave stone and a little research – a little "diggin' history". I don't think I'll ever run out of material! Look for more articles later from my visit to historic Estacado Cemetery.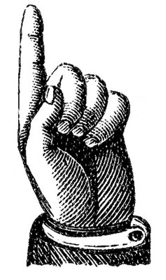 Did you enjoy this article?  Yes? Check out Digging History Magazine.  Since January 2018 new articles are published in a digital magazine (PDF) available by individual issue purchase or subscription (with three options).  Most issues run between 70-85 pages, filled with articles of interest to history-lovers and genealogists — it's all history, right? 🙂  No ads — just carefully-researched, well-written stories, complete with footnotes and sources.
Want to know more or try out a free issue? You can download either (or both) of the January-February 2019 and March-April 2019 issues here:  https://digging-history.com/free-samples/
Thanks for stopping by!