Today's surname originated in France, derived from the French word "roche" which means rocky crag or someone who lived near a rocky crag.  After the Norman invasion in the late eleventh century, the name became more prevalent throughout both England and Ireland, but also could be found variously in Italy as "Rocca" or "Roca" and in the Netherlands or Belgium as "De Reorck."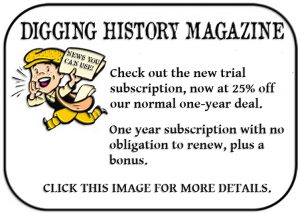 There are more than thirty spelling variations for this surname in addition to those listed above, including: Roche, Roache, LaRoche, LaRoach, DeLaRoach, Roche and many more. There is a suburb in Cork County, Ireland named Rochestown and there was once an influential Roche family in the same county. In England early records listed Ralph de la Roche of Cornwall in 1195 and Lucas de Roches of Hampshire in 1249.
No doubt early Irish immigration and certainly the Irish Potato Famine of the 1840's brought some of the Roach family to America's shores. Depending on how old you are, you may or may not recognize the name of Harold Eugene Roach, grandson of Irish immigrants. His story follows.
Harold Eugene Roach
Harold Eugene "Hal" Roach was the grandson of Irish immigrants, born on January 14, 1892 in Elmira, New York to parents Charles and Mabel Roach. As a child he was a prankster whose antics got him expelled from both a Catholic and public school. At the age of sixteen his father thought a little traveling would help young Hal grow up.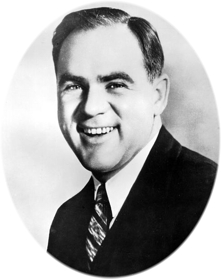 Hal made his way west and worked in Seattle for a time selling ice cream from a horse-drawn wagon. His travels next took him to Alaska where he worked as a postman and unsuccessfully as a gold miner. After drifting back down to California, where he worked for a time in oil field construction, he landed a job in Hollywood as a cowboy extra in 1912.
His penchant for pranks and gags may have begun to serve him well because he soon worked his way from extra to minor actor to cameraman and then on to writing and assistant director. After just two years in the "business" Hal Roach rose to become a director and producer, especially in the genre of comedy.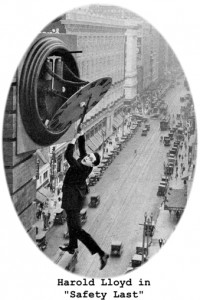 For the next ten years he worked with comedy legend Harold Lloyd, a contemporary of Charlie Chaplin and Buster Keaton who was featured first in silent films and later "talkies" which featured daredevil-like feats and chase scenes. Hal Roach helped shape Lloyd's career into one which set him apart from Chaplin and Keaton.
He also had a hand in shaping the career of Will Rogers and the comedy team of Laurel and Hardy. In 1922, the Our Gang comedies began to be produced after, according to the New York Times, "sighting a group of frisky youngsters playing and quarreling in a lumber yard. Their spontaneous antics intrigued him as heady relief from the rouged mini-adults that stage mothers constantly shepherded into his office."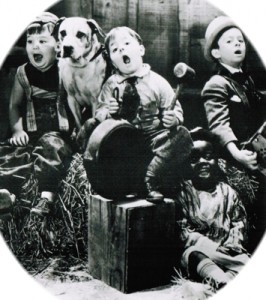 The production of Our Gang comedies was scheduled around the lives of the children. As children "outgrew" the roles others were brought in to replace them. Some notable actors who appeared over the years were Jackie Cooper, Dickie Moore and Nanette Fabray.
After producing the series for sixteen years, Hal sold it to MGM which continued to produce it for another six years. The Little Rascals would become one of the most popular and beloved children's television shows, still a source today of good, clean and nostalgic fun. Broadening the scope of his business beyond comedy, he began to produce dramas, westerns and action movies as well in the 1930's. During World War II he produced both morale and propaganda films, working with actors Ronald Reagan and Alan Ladd.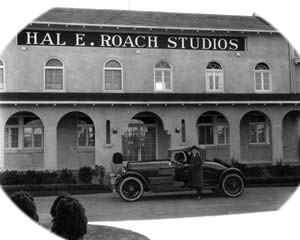 Hal married Marguerite Nichols, an actress, and together they had two children: Hal, Jr. and Margaret. They were married twenty-six years before Marguerite passed away in 1940. In 1942 he married a secretary by the name of Lucille Prin with whom he had four more children: Elizabeth, Maria, Jeanne and Kathleen. Lucille died in 1981 and his children Hal, Jr., Elizabeth and Margaret also preceded him in death.
Harold Eugene "Hal" Roach, legendary director and producer, lived to be over one hundred years old, passing away on November 2, 1992 in Los Angeles and was buried in his hometown of Elmira, New York. During his storied career he ran the Hal Roach Studios in Culver City, California, won three Academy Awards and helped shape the careers of actors and directors such as Jean Harlow, Janet Gaynor, Mickey Rooney, Frank Capra and more. Most of all he gave the world the gift of laughter.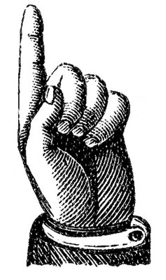 Did you enjoy this article?  Yes? Check out Digging History Magazine.  Since January 2018 new articles are published in a digital magazine (PDF) available by individual issue purchase or subscription (with three options).  Most issues run between 70-85 pages, filled with articles of interest to history-lovers and genealogists — it's all history, right? 🙂  No ads — just carefully-researched, well-written stories, complete with footnotes and sources.
Want to know more or try out a free issue? You can download either (or both) of the January-February 2019 and March-April 2019 issues here:  https://digging-history.com/free-samples/
Thanks for stopping by!