By her own admission before the Department of the Interior Commission to the Five Civilized Tribes on October 24, 1900, Delilah Sixkiller Bushyhead was around fifty years old, meaning she was probably born sometime between 1849-1851 in the Cherokee Nation (Oklahoma Indian Territory).
Her parents were Anderson "Peach-Eater" and E-Tse-Qua-Ni (or Ansequanah Sweetwater) Sixkiller. Peach-Eater was a brother to Redbird Sixkiller, father of legendary lawman Samuel Sixkiller and the subject of a recent article. Peach-Eater, his Cherokee name being Cha-ah-wah, was also elected to served as Councilor of the Goingsnake District in 1879.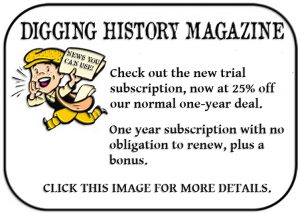 On that day in 1900, Delilah was applying for citizenship in the Cherokee Nation as a full-blood Cherokee, although it appears she had previously been registered on the 1880 Roll as Delilah Sixkiller in the Saline District (northeastern part of Oklahoma Territory). She had also appeared as Delilah Bushyhead on the 1896 Roll living in Cooweescoowee. She had in fact lived in the Cherokee Nation her entire life. The commission was satisfied she met all requirements and was fully identified as a full-blood Cherokee Indian.
It is unclear to me whether Delilah had ever been married before marrying Joseph Bushyhead on November 19, 1889. One source indicates, however, that Joseph had more than one wife. His first wife, Elizabeth Hair, died in January of 1878 and it's possible he married another woman by the name of Ka-ho-ga Pigeon, who perhaps died before he married Delilah.
I believe that Joseph's father, Jacob Bushyhead, was the brother of Reverend Jesse Bushyhead (see my Surname Saturday article). Since the Bushyhead family was known to be of the Baptist faith, it would be doubtful, in my opinion, that Joseph would have been a polygamist (but, of course, I could be wrong).
Nevertheless, Delilah and Joseph were married just over two years before he passed away on January 8, 1892 at the age of forty-two. Delilah passed away on November 1, 1910 and she and Joseph share a gravestone in the Woodlawn Cemetery in Rogers County, Oklahoma, providing evidence that Delilah was his third surviving wife and the other two had preceded both Delilah and Joseph in death.
I found only one reference to her in a book entitled History of the Cherokee Indians and Their Legends and Folk Lore by Emmet Starr. I did notice, however, that apparently Delilah was a popular Cherokee name. Maybe a Sixkiller or Bushyhead family member or historian will read this and provide more information, in which case I will update the article and re-post.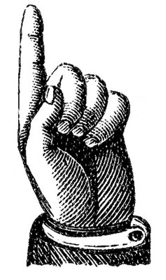 Did you enjoy this article?  Yes? Check out Digging History Magazine.  Since January 2018 new articles are published in a digital magazine (PDF) available by individual issue purchase or subscription (with three options).  Most issues run between 70-85 pages, filled with articles of interest to history-lovers and genealogists — it's all history, right? 🙂  No ads — just carefully-researched, well-written stories, complete with footnotes and sources.
Want to know more or try out a free issue? You can download either (or both) of the January-February 2019 and March-April 2019 issues here:  https://digging-history.com/free-samples/
Thanks for stopping by!